Contents
It's common knowledge that 11+ independent schools provide high-quality education. You may be wondering if this is the right option for your child though and how to apply for one of these schools. In this article, we will explain everything you need to know about applying for these prestigious schools so your kid has the best chance possible to gain a place at the school of their dreams.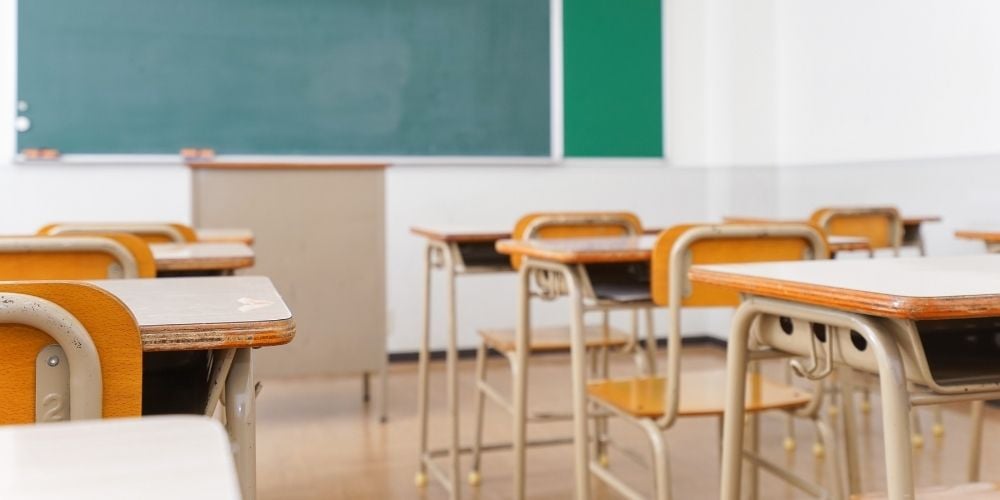 What is the difference between a grammar school and an independent school?
Many people are confused about the difference between a grammar school and an independent school because both use 11+ entrance exams. Here are some of the main differences you will usually find:
| | | |
| --- | --- | --- |
| Features | Grammar school | Independent school |
| Admissions criteria | Good results at the 11+ exams | Good results at the 11+ exams as well as your kid's current headteacher's report and an interview with the prospective school |
| Subjects offered | More traditional | Wider breadth of subjects including more creative ones like History of Art and Theatre Studies |
| Fees | No tuition fees | Tuition fees apply unless an academic scholarship is awarded |
Both offer an excellent education, so if you are choosing between a grammar school or an independent school it will probably come down to:
Proximity - where you live and the closest schools to you (unless you choose a school with boarding facilities)
Cost - independent school fees are prohibitive for many families
Subjects - what your child is interested in and what their strengths are as well as which schools offer the most suitable selection
If you think that 11 plus independent schools have a better curriculum for your child but are worried about the fees, your kid can always apply for an academic scholarship.
Regardless of whether you have considered if you can or wish to pay the fees yet or if this isn't a factor for you, everyone will need to do well at the 11+ exams to enter an independent senior school. ✔️
By the way, if you're wondering, "Do private schools do the 11+?", private schools also refer to independent schools. For simplicity, we'll just call them 11+ independent schools here.
Let's look at how to apply for the 11+ test in independent schools then how to prepare for these notoriously difficult entrance exams.
How to apply for 11+ test in independent schools
All of the 11+ independent schools can set their own admissions procedure. Typically, there are two standard steps for you and your child to go through:
Complete a registration form
You will need to fill out a registration form and submit it to your preferred school/s. This will need to be accompanied by a non-refundable fee (usually £100 - £300).
Entrance exam
To enter an 11 plus independent school (private senior school) your kid will usually have to sit an English and Maths exam and often a Verbal Reasoning and/or Non-Verbal Reasoning exam. These exams will be considerably harder than what your kid has been used to at school. The reason that the exams need to be challenging is to assess applicants' academic ability and be able to rank them.
If your kid is entering an independent school when they're younger (pre-senior level) they will still most probably have to sit a test but this will vary.
Where to find 11 plus independent school papers with answers
As with the admissions process, the 11+ independent schools will usually set their own papers and mark them. For this reason, it's very important to know what 11+ exams your kid will be sitting, what the former exams looked like for that school, and how to prepare. 🤗
If you need help with this, we have tutors that specialise in these exams and how the different schools operate. They will be able to give your kid 11 plus independent school papers with answers to practice in advance and boost their confidence and marks, and ultimately their chance of acceptance at one or more of your chosen schools.
11 plus forum for independent schools
If you're still wondering whether 11 plus independent schools are the right option for your child or how to choose the best school, The Good Schools Guide offers excellent forum talks throughout the year. Their website will also help you locate 11+ independent schools by postcode, town, or city, helping you narrow down your choices.
If you do apply for one of the 11+ independent schools for your child, let one of our experienced tutors help you. They will coach your kid through the material they need to learn for their different exams. Your kid will practise past exams with them that 11 plus independent schools have used so they don't waste any time studying. 💫
Our tutors will always keep you up-to-date with your kid's progress so you can see their achievements and know exactly what they have learned. If you would like to try a lesson for free, just complete our online form and we'll set you up with the perfect tutor for your child.