Contents
Independent Schools are hugely popular in the UK. If you're wondering whether or not it's worthwhile sending your kid to one of the many independent schools, we'll share the differences from state schools and all of the benefits that independent schools offer.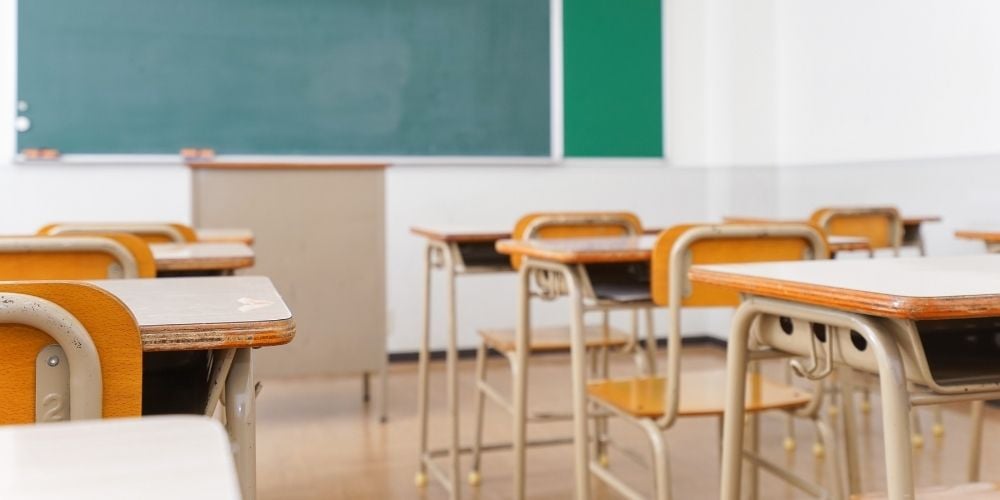 What does independent school mean in the UK?
In the UK, an independent school is a private school that is run independently from the state. There are thousands of independent schools in the UK that cover all ages. To enter an independent secondary school, students usually have to take one or more of the following 11+ entrance exams: English, Maths, Verbal Reasoning, and Non-Verbal Reasoning.
If your kid needs help preparing, we have 11+ tutors who are here to help. 🥰
Are independent schools free?
No, they aren't. Since they aren't funded by the state, independent schools rely on student fees, endowments, and gifts.
What is the difference between independent schools and private schools?
These terms are commonly used interchangeably and that's because all independent schools are technically private schools. There can be a difference between some of them because all independent schools are run by a board of governors or trustees, whereas private schools can be without a governing body with just the owner/s overseeing it.
Are public schools independent schools?
Yes, public schools are independent schools. However, public schools are predominantly boarding schools.
What do independent schools offer?
Since independent schools get their funding privately they have more money to put towards resources. There are a number of benefits that independent schools typically offer as a result:
Smaller class sizes so students get more individualised attention from teachers
Better facilities in the classrooms and on the school grounds, in general
A wider variety of extra-curricular activities and sports
More subjects to choose from
Better qualified teachers
Are independent schools better?
Due to the better resources, independent schools are often better than state schools. Students at independent schools are more likely to get an A grade at A-level so there is an advantage academically. There is a higher university acceptance rate for students who attend independent schools too.
What are the main types of independent schools in the UK?
Independent schools can be categorised by the following age groups:
Pre-Prep Schools – Ages four to seven
Prep Schools – Ages eight to 11 or eight to 13
Senior Schools – Ages 11 or 13 to 16 or 18 depending on if they have a sixth form or not
All-Through Schools – Ages three to either 16 or 18 depending on if they have a sixth form or not
Private

Sixth Form

Colleges – Ages 16 to 18
What type of independent school you choose will depend on what age your child is and whether you want them to complete all of their school education in independent schools.
How many independent schools are in the UK?
There are 2,461 independent schools in the UK. That's out of a total of 32,163 schools.
How much do independent schools cost each year?
There are a number of cost considerations to factor in if you want to send your child to any of the UK's independent schools:
Annual school tuition fees
The

school uniform

Trips and excursions
Additional lessons e.g. music
In terms of independent schools' tuition fees, here are some figures to give you a good gauge if you were to send your kid to day school for the duration of their education (starting from reception):
A more expensive independent school in London would total around £470,000
An independent school that comes in at the UK average would cost around £270,000
That's a huge difference so you should check with each school what their tuition fees are. 💷 Of course, you will also be restricted by location and which are feasible to send your kid to.
Which are the best independent schools?
Best Schools provides impartial and expert advice on UK independent Schools. They've created league tables to identify the top 100 independent schools based on grades in any given year.
In 2021, the following were the top 15 independent schools ranked by A-Levels and Pre-U. You can check out the full list on the Best Schools website.
| | | |
| --- | --- | --- |
| Ranking | A+ A* % | Name |
| 1 | 98.00 | Oxford International College |
| 2 | 97.90 | St Paul's Girls' School |
| 3 | 97.80 | Cardiff Sixth Form College |
| 4 | 95.80 | Winchester College |
| 5 | 95.30 | St Paul's School |
| 6 | 95.00 | Brighton College |
| 7 | 94.20 | Manchester High School for Girls |
| 8 | 94.00 | Concord College |
| 9 | 93.90 | Haberdashers' Boys' School - Elstree |
| 10 | 93.90 | Wycombe Abbey School |
| 11 | 93.00 | James Allen's Girls' School |
| 12 | 93.00 | The National Mathematics and Science College |
| 13 | 92.90 | Haberdashers' Girls' School - Elstree |
| 14 | 92.10 | Hampton School |
| 15 | 92.00 | Eltham College |
We hope you found this informative and have a better understanding of what independent schools can offer. While independent schools certainly have the upper hand when it comes to resources there are plenty of great grammar schools which are also selective like independent schools as well as good state schools. We hope you find the perfect fit for you and your child. 😊
If you do decide to send your kid to a school that has an entrance exam, we have tutors who can prepare your child. We offer the first session for free so you can see just how beneficial GoStudent tutoring can be.