Contents
Many children and young people do very well in a traditional school environment, while others are more suited to homeschooling. For some families, homeschooling is a better option than sending their children to public or private schools, and the reasons for that are varied.
During the Covid-19 pandemic, many families had no choice but to educate their children at home. In fact, homeschooling statistics show that an estimated 90% of parents in the UK were educating their children at home at the start of 2021.
Some families discovered during the pandemic that homeschooling their children may be a better option for them, and are now curious about taking the plunge into home education permanently. Keep reading to find out more about homeschooling around the world!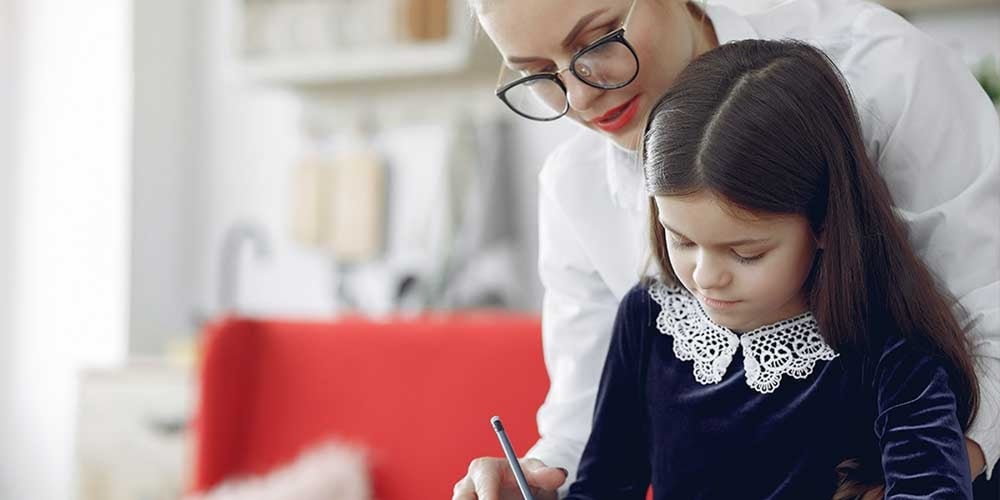 Is homeschooling common?
Homeschooling is quite common these days – and it is on the rise, both within the UK and internationally. In fact, the number of parents opting to homeschool their kids has seen a 34% increase in England alone over the past two years.
A recent report on home education in England revealed that as of October 2021, there were an estimated 81,200 registered home-educated children in England.
However, it is acknowledged that this number is lower than the genuine amount of children being homeschooled because registering home educated children with the local authority is on a voluntary basis.
In the UK, choosing to educate your child at home has long been a viable option for parents. Unlike many other countries in Europe and further afield, it has never been illegal to homeschool in the UK.
There's no doubt that the Covid-19 pandemic has led to more kids than ever being educated at home, with many families being inspired to make the switch to homeschooling permanently. In fact, the number of kids registering for home education in the UK increased by 75% in 2021 according to a BBC report. 📈
The huge boom in online learning programmes and other digital tools coupled with a greater range of resources for parents who are homeschooling their kids make it easier to supply a high-quality education to home educated kids. Though many may think of children sitting around the kitchen table with their parents when they hear the word "homeschooled", the reality is that many homeschooled kids these days enjoy a varied and dynamic learning environment.
An increasing number of home educated children are spending time outside the home, learning through visits to museums, art galleries, historical sites, learning sessions with educators in their community and by getting outside to explore nature.
If you're considering homeschooling as a possible route for your child's education, keep in mind that there's a wide range of resources and help available to ensure your kid receives thorough, varied and engaging schooling.
Many parents opt to hire educators or tutors to assist with their children's learning process. If you're looking for a great tutor to work with your child long-term, GoStudent has a fantastic roster of experienced tutors who know how to tailor learning sessions to each individual child!
Why do parents choose to homeschool their kids?
There are a number of reasons why parents would opt to educate their children at home. Some families may not support the traditional school system and would prefer that their kids undergo schooling within an environment that suits their culture, beliefs or religion.
If a family is relocating to another region or country, homeschooling might make sense for them as their kids adjust to the change, while nomad families often find homeschooling more feasible for their lifestyle. 🗺️
Some parents believe that their children would be more comfortable and perform better outside of the official school system, avoiding a negative school environment where they are put under unnecessary stress or experience bullying.
For high performing kids who may be bored within a traditional classroom environment where the learning pace is too slow to challenge them, homeschooling is a great option to ensure they reach their potential. Moreover, home education is often chosen by parents of children with complex needs as a last resort.
There are also disadvantages to homeschooling, so it's important that you do your research so that you're aware of the potential problems you may encounter.
Ultimately, it's recommended that you make the choice you believe to be best for your child and for your situation as a family. You can also check out some of our tips on how to make homeschooling fun and tailored to your child's needs to ensure they stay motivated! ✔️
Which country has the most homeschoolers?
The countries that have the highest amount of kids and teenagers being homeschooled include Australia, Canada, New Zealand, the United Kingdom, and the United States.
The United States has the highest number of homeschooled kids worldwide. Statistics from 2019 show that there were 2.5 million homeschooled children in the United States, and that number is expected to have risen since then.
Homeschooling is currently on the rise in the UK, but it has been a popular option for decades. In fact, the UK has the second-highest number of kids being homeschooled in the world, coming in behind the United States with over 100,000 homeschooled students. A study has shown that homeschooling in the UK rose by 130% over just a few years – and it will be interesting to see how this trend develops over time.
Globally, the state of homeschooling is somewhat uncertain – in many countries in Africa, the Middle East and Asia, the legality of homeschooling is unknown or unclear. Home education is largely on the rise across Europe, but the landscape is very varied in terms of legislation and regulation in individual countries.
Some countries have a very well-developed process for homeschooling, and home education is seen as a legitimate alternative to the traditional school system. While some countries have highly regulated homeschooling programmes as an extension of mandatory schooling, some allow parents to homeschool their children with no restrictions or regulations. 🌍
Despite the prevalence of homeschooling across Europe, some European countries have made homeschooling illegal – or have put in place regulations that are so stringent that it is in effect a ban on home education.
Which countries do not allow homeschooling?
While homeschooling is legal in most countries, some countries don't allow it – in fact, certain countries have made it illegal. Some countries don't have formal legal restrictions against homeschooling, but it's virtually non-existent due to social norms or other circumstances.
Homeschooling is currently illegal in the following European countries:
Albania
Andorra
Azerbaijan
Belarus
Bosnia and Herzegovina
Bulgaria
Croatia
Cyprus
Germany
Greece
Hungary
Liechtenstein
Malta
Montenegro
Netherlands
North Macedonia
San Marino
Sweden
Turkey
However, even in countries where homeschooling is officially illegal, there are grey areas. Some countries allow homeschooling in the case of children with illnesses or disabilities – these students must follow the official curriculum and sit exams but can be educated at home. In the case of expat families living abroad, it's often allowed to homeschool children.
Can you be homeschooled in another country?
It is possible to homeschool kids when you're living in another country, and this is a popular option for nomads and expat families living abroad. As long as homeschooling is allowed in the country you're living in and you follow the relevant rules, there's nothing standing in the way of you educating your children at home.
There are plenty of resources online to help you look into the legal state of homeschooling in various countries, but let's look at a few examples within European countries.
In Denmark, homeschooling is legal but regulated. The at-home instruction must be equal to what the child would have received in-state school, and inspections are carried out to ensure compliance.
Homeschooling in France is also legal as an alternative to the mandatory public school system, with mandatory inspections carried out each year. 🧑‍💼
Many British families choose to spend some time abroad, with countries in Asia being a popular option. Since many may be wondering about the legality of home education, let's check out a few examples. Homeschooling in China is illegal. However, expat families in China will be able to homeschool their children because it isn't compulsory for foreign kids to attend school.
Homeschooling in Japan isn't formally permitted, but it's a bit of a grey area and many expats living in Japan opt to educate their children at home.
If you're hoping to start your homeschooling adventure, GoStudent can help you along! Why not try a free taster session with one of our fantastic tutors to see whether tutoring could be a good fit for your child? 🚀