Contents

11 plus

examinations

are both important and defining. For those who take it, the 11+ determines what kind of secondary school your child will attend, either comprehensive or grammar. Apart from the various practical reasons that make doing well on the exams important, the 11 plus examinations also symbolise the beginning of a new phase of learning. The 11 plus exams are designed to develop children's reasoning skills and teach them how to answer questions in a tight time frame. Wouldn't it be nice to start this new phase on a good note?

So, is regular classwork enough to ensure this? 🤔 Well, it might be for some students but most students need additional practice. Good, targeted practice that prepares them for their 11 plus examination. And what better way than free 11 plus practice papers? There are tons of 11 plus sample papers and 11 plus exam papers available online and we strongly encourage you to get your child to give them a go. Here's everything you need to know about 11 plus practice papers.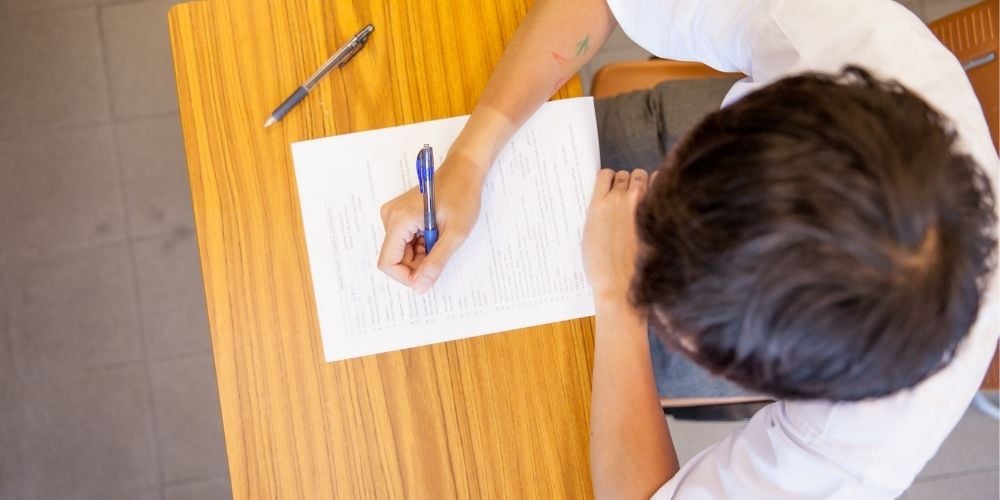 What are 11 plus practice papers?
11 plus practice papers are mock or sample papers that are designed to emulate the pattern and difficulty level of questions that are likely to be on the actual 11 plus exam papers. 11 plus sample papers give students a fair idea of what to expect, allowing children to develop effective revision strategies that suit their learning style.
Why are 11 plus practice papers important?
11 plus practice papers are important because they familiarise children with types and patterns of questions they may not have seen before. 11 plus examinations are taken by children aged 10-11 and contain the following four categories of questions:
11 plus practice papers give kids the opportunity to solve questions in all categories and be better prepared for the real deal. 💪
Why should kids use free 11 plus practice papers?
"If I only had an hour to chop down a tree, I would spend the first 45 minutes sharpening my ax." This Abraham Lincoln quote aptly summarises the need for practice. Practicing for 11 plus examinations with 11 plus practice papers helps kids:
Become familiar with the exam 🏃
Practising pattern-based questions helps kids develop a penchant for solving problems that will most likely appear on the actual examination. With apt practice, kids can learn to apply the right strategies and solve these questions

in a comprehensive, time-bound manner.


No matter what age children are, with an administrative exam like the 11 plus, they are likely to experience

stress and nerves

in the run-up to the exam. It can, in fact, be argued that 11 plus applicants face more stress because it's the first major exam they will take. 11 plus practice papers help students feel prepared and build confidence. This will lead to a reduction in exam stress and anxiety and can do wonders for your child's state of mind going into the exam.

One of the major reasons for exams going awry is a lack of targeted practice. Kids can end up spending too much time on topics that they are already well-versed in and too little on the ones that actually need work.

11 plus sample papers can help them understand where they stand and highlight the problem areas in their preparations. In this way, 11 plus practice papers act as a great tool for streamlining 11 plus exam preparations. You can help your kids evaluate and learn from their mistakes by going through their answers and making corrections together.
Where to find 11 plus exam papers?
There are many online resources that your kids can use to access free 11 plus practice papers.
Search for both free 11 plus practice papers and past 11 plus exam papers when looking online. The 11 plus sample papers are modelled around actual 11 plus past exam papers and are super helpful when it comes to getting your child familiar with the exam. To conduct a targeted search, you can look for free 11 plus sample papers according to the subject. For example:
Free English 11 plus papers
Free maths 11 plus papers
Free verbal reasoning 11 plus papers
Free non-verbal/spatial reasoning 11 plus papers
Practice makes perfect. Sample 11 plus papers are a great practice tool that can help students prepare better for their exams. Streamlining preparations, setting short-term goals and time-bound practice are the best preparation techniques for 11 plus students.
If you wish to build on your child's preparation, why not try 1:1 learning with one of our GoStudent tutors? GoStudent's tutoring services prepare your kids for the 11 plus exams through a targeted and custom approach. With GoStudent, you get nothing but the best in personal tutoring. Start with a free trial today!