Contents
The General Studies A-Level was aimed at increasing students' understanding of cultural, social, and scientific topics. However, the popularity of the General Studies A-Level declined throughout the 2010s and it is now no longer an option in the UK. Read on to find out more about General Studies A-Level and what has replaced it today.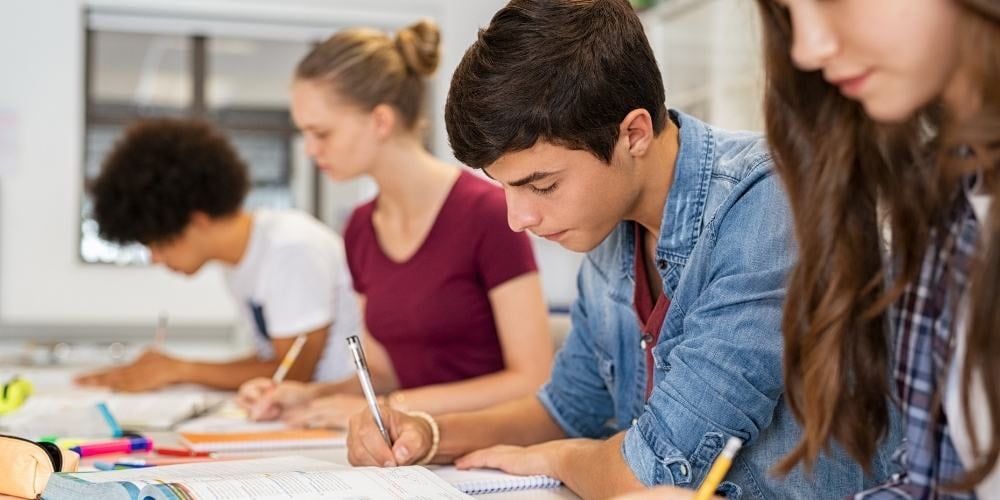 When did General Studies A-Level finish?
The Department for Education and the exams regulator, Ofqual, decided to stop offering General Studies in 2017. As well as cancelling A-Level General Studies other subjects such as Citizenship Studies, Communication and Culture, Humanities, Leisure Studies, Pure Mathematics, Statistics, and World Development were also dropped.
In 2010, 46,916 students sat the General Studies A-Level. By 2019 only 40 people were entered for the exam, a shocking decline of 99.9%! In 2020, the General Studies A-Level was no longer available. 🚫
What is General Studies?
Although General Studies was first introduced as an A-Level option way back in the 1950s, it was never really very well understood. In job interviews graduates with the qualification were often asked "So, what are General Studies A-Level?" or "What does General Studies mean?".
In a nutshell, A-Level General Studies was designed to give UK students a well-rounded education and a broad knowledge of how British society and politics worked. The idea was to produce better-informed citizens. Typical lessons involved debates and discussions about current events or other topics on the syllabus. Students were expected to learn critical thinking skills, develop arguments, analyse information and come up with conclusions.
The A-Level was made compulsory by some schools who wanted to boast that all their pupils did at least four A-Levels or as a way to fill in the timetable, adding extra unnecessary study to the already heavy workloads of their students. Other more sceptical schools saw the subject as fairly worthless and refused to offer it as an option. 🙅
What kinds of questions were on a General Studies A-Level past paper?
It's usually a hard task to predict what topics will be on any A-Level exam but with General Studies A-Level, it was almost impossible! You could get asked questions about road tax, GM crops, religious beliefs, or any number of other topics. One paper even started off by asking students to compare kitchens!
The important thing was that you had the thinking skills to analyse the given information and put forward good arguments. There were science and maths papers, but essay questions were the biggest part of most General Studies exams.
Is General Studies a good A-Level?
General Studies A-Level may have been meant to give students a broad education to prepare for life outside school, but unfortunately, many universities didn't agree. They often didn't see it as a worthwhile qualification. Either they only counted it as a fourth or fifth A-Level or refused to consider it worth any UCAS points at all like most of the 24 Russell group universities including Oxford, Cambridge and Edinburgh.
Universities weren't the only ones sceptical about the value of the General Studies A-Level. While some students who chose the subject saw it as an easy way to get an extra A-Level, others were often disappointed at the lack of academic challenge and often wondered: "Is General Studies a waste of time?". ⌛
Hayley Molley, who went on to study at the University of Northampton, told the Guardian that she didn't feel like she learned anything from General Studies.
"I don't think there was any point in the lessons – I never revised and I still passed," she said.
According to Oliver Brown, 17, who studied at Wickersley school and sports college, all the universities he had applied to "specifically say they don't accept General Studies as an A-Level".
He complained that this made it "more of a hindrance – with a low grade – than a help to make a competitive application".
Ryan Hamilton, who went on to become a pharmacist said he "would have found it more useful to have taken another A-Level".
"At my college, we did the whole A-Level in one year, which shows how easy it is to pass. It would be better to replace it with a more useful subject such as English, Maths or one of the core sciences."
What is taught in General Studies?
The list of A-Level General Studies subjects is quite varied. Students were introduced to ideas in topics from areas including Culture, Ethics, Literature, Language, Mathematics, Politics, Science, And Technology. Homework often involved reading newspapers, writing essays and preparing for debates.
What replaced the General Studies A-Level?
While the General Studies A-Level is no longer available, in many schools and colleges you can choose to do A-Level-equivalent Applied General qualifications instead. ♻
What are Applied General qualifications?
Applied General qualifications are advanced level qualifications that allow you to learn knowledge and skills that are valued by universities and companies. Unlike most A-Levels, they focus less on theory and more on practical knowledge and a wide range of skills useful for different careers, for example in Law, Creative and Media industries, and Business.
Applied General qualifications include:
AQA Level 3 Extended Certificates
BTECs
CISI Level 3 Diplomas
IFS Level 3 Certificates
OCR Cambridge Technicals
TLM Level 3 Certificate
WJEC Level 3 Certificates and Diplomas
Available subjects differ depending on the exact qualification you choose but there is a wide choice, including:
Agriculture
Art and Design

Business

& Law
Commercial Enterprise
Construction
Crafts
Engineering
Environmental Conservation & Animal Care
Finance
Health & Social Care and Child Development & Wellbeing
Horticulture
Hospitality
Information & Communication Technology
Leisure
Manufacturing Technologies & Transport Operations
Media & Publishing
Performing Arts
Planning & the Built Environment
Retail
Science
Sociology & Social Policy
Sport
Travel & Tourism
The courses are planned with teachers, higher education institutions and professional associations working together. Companies such as IBM, Jaguar Land Rover, Kings College Hospital, Siemens and Fujitsu, and UK Athletics have also helped design Applied General Qualifications.
Some Applied General qualifications can be used to apply for university or higher education courses at other institutions on their own and others can be used as a supplement to your A-Levels. The top grade in many Applied General qualifications is equivalent to an A* at A-Level or 56 UCAS points. 🎓
If you're interested in Applied General qualifications, you can check out how many UCAS points a course is worth using this points calculator and look up the admissions requirements for different university courses here.
Applied General qualifications are also a good path toward employment and higher-level training, such as apprenticeships if you're not necessarily focused on going to university.
Whether you're doing straight A-Levels or choosing to take Applied General qualifications, GoStudent is here to help and support you throughout your studies. We have professional, patient and highly knowledgeable tutors available for one-to-one tuition in a wide range of subject areas. What's more, if you click here now you can try out a trial tutoring session completely free!