Contents
What better news to round off 2021 than being awarded with the much-coveted 'Mumsnet Rated' badge? Here at GoStudent, we are truly honoured to have been granted this highly-respected stamp of approval. We are committed to providing the best tutoring services to your children, so to receive such positive feedback from the Mumsnet mums (and their children) means the world to us and we are proud to show off that we are a tried-and-tested resource with your children's education at our hearts. 💕
Read on to find out what they loved most about GoStudent…
What is the 'Mumsnet Rated' badge?
Just like gold stars at school, 'Mumsnet Rated' badges are awarded to brands, products or services that have received especially positive feedback from the Mumsnet testers. Previous winners include the stick-on name labels brand Stikins, LiquidNano Steri-Wipe®, Pura's 100% plastic-free baby wipes, kefir company Biotiful Dairy, and Arla Big Milk. And now, GoStudent!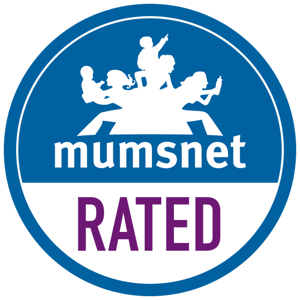 How did the Mumsnet mums and their children rate GoStudent?
77 Mumsnet users tested GoStudent and 81% of them said they would recommend GoStudent to a friend or family me

mber; Of the testers with children aged 12 to 16 years old, 84% would recommend it, and for testers with a child aged 8 to 11 years old, 78% would recommend.

Maths

was the most-favoured tutoring subject with 91% of Mumsnet testers whose children received tutoring in Maths would recommend GoStudent to a friend or family member.
79% of the Mumsnet testers said they would purchase a GoStudent subscription in the future. Purchase intent increased among parents with a child aged 12 to 16 (82%).
Now over to the kids: 81% of the Mumsnet mums' children found GoStudent easy to use. The adults also found our website user-friendly, and they liked that no additional equipment was required. Plus, the ease of communication through WhatsApp was also given a thumbs up. 👍
What did Mumsnet like about GoStudent?
So proud are we of this award, we want to share some of the positive feedback about our tutoring services with you. 😃
First impressions really are everything, and the Mumsnet mums really liked the initial chat we had with them to discuss what they wanted their children to achieve through our tutoring sessions, including personalisation of our

teaching style

to meet the children's needs.
"Both myself and my daughter liked the fact that so much progress was made in a short space of time. She identified four areas of maths she found the most difficult and worked on one each lesson. By the end of each lesson, she was confident in all of these."
"Super organised, very on the ball and a good range of subject tutors available. Also able to work around our schedule which is great. They provided lessons based on what we were working on and covered areas that we wanted some building on or catching up with."
"The tutor she was matched with was lovely and really easy to get on with; she listened to my daughter and gave her room to think around the questions she was asked, and the points she made were great. My daughter is now missing the sessions!"
Not only did the Mumsnet parents find our platform easy to use, but they were happy with the progress made and loved how they could match tutors to their children's learning style. Because of these reasons, the testers have already been recommending us to their friends!
"I would recommend GoStudent because of the convenience of online learning and the skilled way of teaching of the tutors, as well as the flexibility to alter arrangements where required."
"Yes. I already have [recommended GoStudent to friends]! We found the platform very easy to use and loved the flexibility of being able to book sessions. The tutor was of excellent quality. Lots of my daughter's friends have been struggling after lockdown learning and I think this platform could really help."
What subject did the children try in their tutoring sessions and do they feel more confident in this subject now?
"My daughter had maths tutoring; she was very nervous starting off, but she was matched with Ciara, who was so lovely and patient with her! My daughter picked up lots of little tips from Ciara which I know she's been using in her school class to make her life easier. She was even looking forward to the following session, which I never thought I'd hear her say!"
"GCSE German. Yes, he feels much more confident. The tutor covered some things that he hadn't really understood when taught them at school by his regular teacher. She [the GoStudent tutor] was very friendly and approachable and his [schoolteacher] is a bit of a dragon! She was great with my son who was a very reluctant and resistant student. Even he grudgingly admitted that the lessons had been helpful."
"Biology for GCSE Science. Yes, this has really improved his confidence and his schoolteacher has noticed. Having a different perspective really unlocked an area he was struggling with. We genuinely felt the tutor understood our child and wanted him to succeed."
And that's exactly what we want here at GoStudent – we want your child to succeed. Therefore, we put so much thought into which tutors are matched with your child and strive to make our platform super-simple to use. ✨
Curious? See for yourself how our excellent tutors can help with your child's schoolwork via a free trial session!