Contents
Does your child need help preparing for their upcoming exams? Do they need to improve their grades to get accepted into their dream university? Or do they want to boost their confidence in a new language? Whatever the situation, GoStudent tutors can help your child achieve all their learning goals.
GoStudent is the #1 rated global tutoring school that provides private one-on-one classes with uniquely tailored lesson plans for each student. GoStudent finds you the perfect tutor for every school subject and caters to students of all ages. And guess what? Online tutoring just got easier. GoStudent has launched an app on the iOS and Android app stores, so your child can learn on the go!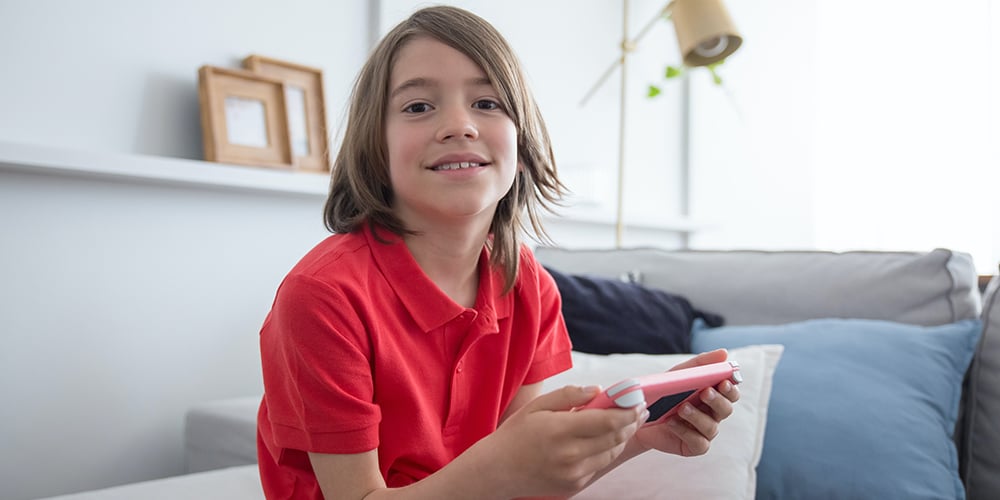 What is the GoStudent app?
GoStudent is the future of tutoring: our vision is to help students reach their full potential by replacing traditional tutoring with innovative online education. We want to simplify and digitalise learning so that students from even the most remote locations can access the best tutors from around the world. All they need is a good internet connection.
The GoStudent App is essentially the mobile counterpart of the GoStudent web application. It gives you access to all the same information - signing up, managing your bookings, rescheduling, etc. - without the need for a computer.
View, manage, and pay for lessons all in just a few taps and enjoy watching your child's grades and confidence soar this school year.
What are the benefits of the GoStudent app?
Improving your child's grades has never been this convenient or effective. The GoStudent App helps your child reach their academic goals with expertly designed study plans from our top-rated private tutors. Our uniquely tailored online tutoring is now accessible anytime, anywhere. All you need is a mobile phone.
Here are some of the other benefits of learning with GoStudent:
Flexible lesson plans tailored to your child
Sign up for a free trial and introduce your child to the wonderful world of online learning. With the GoStudent app, your child gets access to their recommended tutors, lesson plans and timetable, the virtual classroom, and saved recordings. So, whether your child is preparing for their A-level exams or is interested in learning a new language, there's a tutor and learning program out there for everyone.
Tailored learning program
With the GoStudent App, you get access to over 11,000 tutors who are experts in their subject area. By precisely analysing your child's needs, GoStudent also finds the best match for every child and offers you a range of tutor recommendations to choose from.
Lessons are 50 minutes long and can be recorded using the record function. The GoStudent app also has a digital whiteboard that allows tutors and students to work together. These features are designed to make the sessions more engaging and interactive for students.
Track your child's progress
We value and address all student and parent concerns. We also keep you informed about your child's progress so you can both celebrate their achievements.
GoStudent tutors are available seven days a week as per your child's schedule. One of the many benefits of learning with us is that you save travel costs and time commuting from tuition centres. So what are you waiting for? Download the app now!
How can I download the GoStudent App?
Download on iOS
Open your iOS device and tap the App Store icon.
If you're using a phone, tap the Search icon at the bottom of the screen. For iPads, tap the Search field at the top of the screen. Type GoStudent in the search field and tap the name when it appears.
Tap the Get button and install the app per your device's installation method.
Download on Android
Open your Android device and tap the Play Store icon.
Type GoStudent in the search field. Tap the full name when it appears.
Tap the Install button.
Henry Ford said, "Anyone who stops learning is old, whether at twenty or eighty. Anyone who keeps learning stays young." Keeping this in mind, we cater to students across all age groups. Download the app now to easily arrange online tuition for your child.
Download the GoStudent App for free and organise, cancel or modify the time and date of your lessons with maximum ease anytime, anywhere.