Contents
Summer holidays mean one thing: day trips! Keeping your kids entertained during the long summer break might sound overwhelming but once you've seen our top 10 list of family trips near Birmingham, you'll be bursting with ideas!
We'll also be sharing suggestions for cheap daytrips from Birmingham with children if you're on a budget.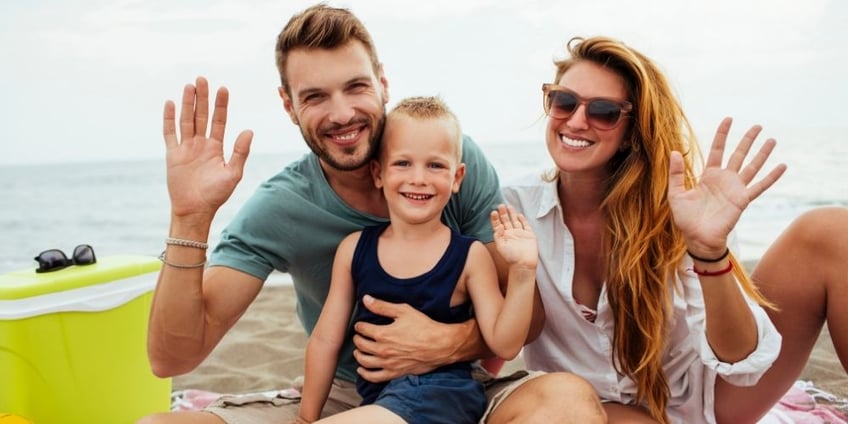 What are the best family-friendly day trips near Birmingham?
Where? Warwick Castle
How far? About 45 minutes from Birmingham by car.
Why? Steeped in history, Warwick Castle has so much for families to see and do – plus, children can learn while having fun!
You can experience live-action shows – complete with risky stunts and jousting – as well as the UK's biggest bird of prey show, history talks and tours.
If your children aren't history fans now, they'll fall in love with history after a visit to Warwick Castle. 🏰
Where? The Gruffalo Discovery Land at Twycross Zoo
How far? About 30 minutes from Birmingham by car.
Why? More importantly, why not? Newly opened for 2022, the Gruffalo Discovery Land at Twycross Zoo brings together everyone's favourite characters from The Gruffalo to embark on an interactive journey through the deep, dark wood. 🌳
Expect real-life animals, animatronics, film clips and much more.
Where? Stratford-upon-Avon
How far? Less than an hour from Birmingham by car or direct train.
Why? Famous for being the birthplace and hometown of well-known playwright and poet, William Shakespeare, Stratford-upon-Avon is a wonderful place for families to spend the day.
Take yourselves around the market town and discover interesting spots from Shakespeare's life such as the homes of his mother and daughter, Shakespeare's New Place which is where the playwright lived until he died in 1616, and the Royal Shakespeare Company where you can see one of his famous plays – definitely one for the English Literature lovers! 📚
Where? Worcester
How far? Less than an hour from Birmingham by car or direct train.
Why? Located on a bank overlooking the River Severn stands Worcester Cathedral, a breath-taking building that's been named "possibly the most interesting of all England's cathedrals, especially architecturally."
That's one reason to visit Worcester for the day; a second reason is the Royal Worcester Porcelain Museum and its neighbouring factory.
And if your children are curious about medieval, Tudor, or Georgian architecture, there's your third reason to visit.
Where? Telford
How far? Less than one hour from Birmingham by car or direct train.
Why? Telford is home to Exotic Zoo, a place where families with young children can go to learn about the many exciting habitats around the world and the animals that live there. There's a Rainforest Zone, Desert Zone, Nocturnal Area, and even a farmyard.
If your kids are less into animals and more into aircraft, we recommend a visit to the Royal Air Force Museum where they can learn all about the First and Second World Wars via amazing exhibitions and displays.
Where? Leicester
How far? About an hour from Birmingham by car.
Why? If you're looking for daytrips near Birmingham with children, Leicester is the perfect spot.
Children who love drama can take a peek behind the scenes at Curve, a state-of-the-art theatre in the heart of Leicester. Not only is it a building for children keen to learn about culture, but fans of architecture too; its magnificent façade is made from 1,192 tonnes of steel and 46,000 square metres of glass. 😲
Space buffs can visit the National Space Centre and journey through the Solar System or head up the 42-metre-high Rocket Tower which holds the Centre's rocket collections.
Over 300,000 space fans visit the Centre every year from all over the world – make your family some of them!
Where? Cadbury World
How far? Less than 30 minutes from Birmingham City Centre by car.
Why? Are you and your children chocolate fans? If so, visiting Cadbury World is sure to bring delight to the entire family.
Embark on the self-guided exhibition tour and enjoy a 4D cinema experience with a host of Cadbury characters, including Freddo himself!
You'll find out how chocolate is made via the interactive video stations, and even get to try some of the delicious sweet stuff in the Chocolate Making zone. 🍫
What are some cheap day trips from Birmingham with kids?
Where? Malvern Hills
How far? About an hour's drive from Birmingham.
Why? Take in nature and escape to the Malvern Hills for the day with your family. Whether you choose to go walking or cycling, all you need to pay is the car parking fee.
Why not take a picnic and enjoy the views while tucking into a homemade packed lunch? 🥪
Where? Wolverhampton Art Gallery
How far? Less than 45 minutes from Birmingham by car.
Why? If you want to take your mini art lovers on a fun day trip that's within budget, Wolverhampton Art Gallery might just be the place for you. With free admission and several art, history, and heritage collections on display, we think it's an ideal blend of enjoyment, culture and education.
Where? Tudor World, Stratford-upon-Avon
How far? Less than an hour from Birmingham by car.
Why? Children fascinated by the Tudor kings and queens might be interested in Stratford-upon-Avon's Tudor World.
They can discover the secret lives of the Tudors and what life was really like during the time of William Shakespeare, Francis Drake, Elizabeth I, Henry VIII and more. Plus, admission is £4 for children and £7 for adults, so it won't break the bank!
If your kids need help with their holiday homework, our excellent tutors are just the people you need! Book a free trial lesson today – what are you waiting for?