Contents
Every family has its challenges no matter what kind of parent you are. It's stressful for everyone, particularly post-pandemic, and it's no surprise you're finding it hard. 😖
The Solihull parenting guides and a Solihull parenting online course may be just what you need to encourage positive behaviour. Whether you have a toddler having tantrums or a difficult teenager who is defiant, this approach may just be able to restore some peace, calm and dare we say it, fun to UK parenting. Look at what it's all about and decide if it's for you and your own unique set-up.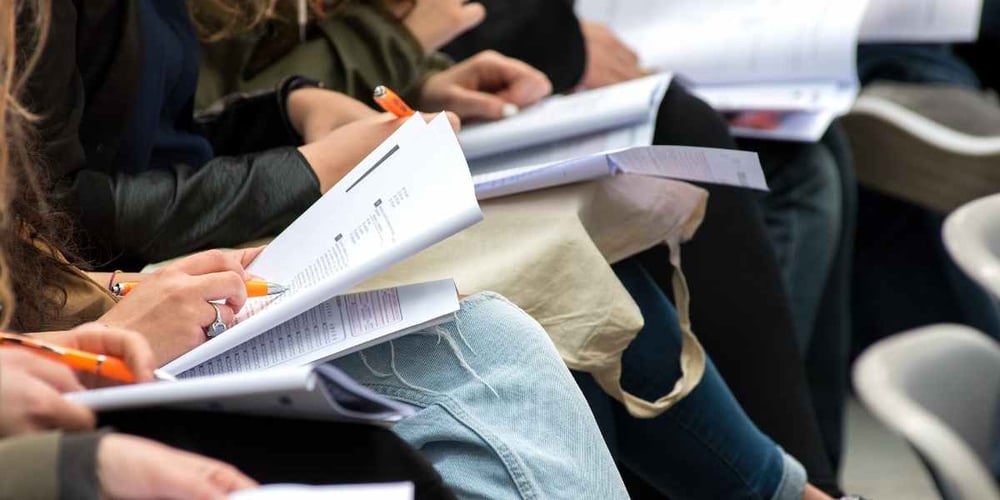 What is Solihull Approach?
The Solihull Approach is used by practitioners working with families and children as an early intervention model. Both in the UK and internationally, the approach teaches good mental health and wellbeing in children, parents and schools as well as high-stress workplaces. The Solihull Approach is based on extensive research and is largely focussed on practice.
The Solihull Approach has been included as an example of good practice/effective training in the following organisations:
NICE

- Shared Learning: Implementing NICE guidance

NHS Training

- many NHS trusts throughout the UK have Solihull Approach training

CANparent

- a quality mark awarded by the government to assess the effectiveness of parenting programmes
The approach
The model incorporates three core steps:
1. Containment (psychoanalytic theory)
This is basically looking at the way people process anxiety and emotions in order to restore the ability to think clearly. In practice, here is an example scenario about how it works: 👇
| | |
| --- | --- |
| Process | Result |
| 1 The practitioner listens to the difficult emotions of the child (usually anxiety, anger or guilt) | The child feels overwhelmed by how they are feeling. |
| 2 The practitioner summarises how the child is feeling and repeats it back to them in a clear, manageable way | The child is able to listen and make sense of how they're feeling. |
| 3 The child is able to process their feelings | The child feels calmer and less overwhelmed. This restores their ability to think about the situation and process their emotions. 💓 |
According to Solihull Approach parenting UK:
"Containment is not taking on someone else's emotions and shouldering these for them.
Neither is it about getting rid of the emotions.It is about helping someone to step back, make sense of how they are feeling and become more able to manage those feelings."
2. Reciprocity (child development)
Reciprocity is the interaction between the parent and child who are attentive to each other's needs and have the ability to respond to these sensitively. It's worth stressing that this attentiveness and sensitivity should be two-way. The practitioner is then able to work with this aspect of the relationship.
Reciprocity is connected to containment as you can't have one without the other. This may be something you'd like to try out in other areas of your life, such as with a partner at home or even when communicating with a teacher at parent's evening! 😀
Post-Covid, reciprocity is particularly important: to be able to talk to others about your experiences and how you're feeling. It's vital for both concerned not to assume and to be in a position to offer containment for constructive, meaningful and supportive interactions. No one gets anywhere in a discussion that involves heightened emotions such as shouting and swearing.
3. Behaviour management (behaviourism)
Under the umbrella of behaviour management comes self-control, consequences and boundaries. It also involves learning about social rules.
Behaviour management is the last of the three stages: effective and sensitive behaviour management can only come as a product of containment and reciprocity.
As the Solihull Approach covers a wide range of age groups, we suggest being aware of your child's developmental stages. This will help you to understand what's going on in their brains and will lead to better understanding at each of the three core steps outlined above.
Courses
The Solihull Approach is used by health visitors, social workers, family support workers, midwives, teachers and psychologists to name a few. The integrated model of working is supported by several learning resource packs as well as face-to-face training.
But Solihull online parenting courses are also available for parents facing some challenging behaviour from their child. You might have a picky eater, a depressed teen or a pupil who's been excluded from school, a course is likely to give you some insight into their behaviour and yours! Or you may just be looking for some handy parenting tips!
Online courses are great because you can fit them in around all your other commitments. Look here for varied courses, specific to your particular concern. We've listed a few examples so you can get an idea:
| | |
| --- | --- |
| Type of Course | More info |
| Understanding your pregnancy, labour, birth and your baby | A course for parents, carers and parents who want to build a good relationship with a new baby. Start a relationship with the baby when it's still in the womb! |
| Understanding your baby | This is for everyone in your baby bubble for the first 12 months. This course looks at playing, sleeping, crying and feeding. 👶 |
| Understanding your child | For people with a child aged 6 months to 19 years. This was the first course to be given the CANparent quality mark by the government. |
| Additional needs | For parents and carers of a child with a physical or learning disability, autistic traits, in the SEND UK system or if you describe your child as neurodiverse. |
| Mental Health | One part of a two-part course that is completed with understanding your child. For anyone who is concerned with their child's mental health and the support that's available for young people. |
| Teenager's brains | To help anyone looking after a teen understand what's going on in their heads. It covers impulsiveness, emotions and Solihull Approach sleep. 😴 |
If a face-to-face Solihull parenting course is more your thing, free or otherwise, you can search on your county council website, or contact local children's centres or school nurses in your area. There are five courses available face-to-face and these are dependent on-demand:
| | |
| --- | --- |
| Course | More info |
| Parenting Group | A popular 10-week course for all parents and carers which closely follows the online Understanding your child course. |
| Antenatal course | A 5-week course for parents-to-be is usually run by midwives. This is also a popular course. |
| Foster carer course | A 12-week course for foster carers carried out by trained practitioners such as a health visitor or a social worker. Check locally whether this course runs in your area. |
| Postnatal parenting group | A 6-week course for new parents and carers carried out by a trained practitioner. Check locally whether this course runs in your area. |
| Postnatal Plus Parenting Group | An 8-week course for new parents and carers carried out by a trained practitioner. Check locally whether this course runs in your area. |
Where did the Solihull Approach come from?
The Solihull Approach was initially developed in Solihull, as the name suggests. 😆 A group of health visitors and psychotherapists worked together to come up with the approach. To start with it was designed to assist health workers to liaise with a child who was sleeping, feeding, going to the toilet and/or with a child who had behavioural issues.
Since that time, it has been developed further to assist a wide range of professionals to work with families.
What is reciprocity in Solihull Approach?
As explained above, reciprocity in Solihull Approach means the interaction between the parent and child who are attentive to each other's needs and have the ability to respond to these sensitively. It is part of a three-step model.
What is Family Links Nurturing Programme?
Family Links is a national charity which trains professionals to lead this 10-week parenting programme. The aim of this course is to strengthen relationships and improve emotional health between adults and children. Here is an example of the course and content run by Isle of Wight Family Centres and a similar one here run by Oxfordshire County Council.
If you think the Solihull Approach is something that would benefit your family, go for it. 💪 You have nothing to lose and potentially a lot to gain! We think tackling a problem as soon as it arises is far better than having to face it at a later date. Why struggle? Create a happier home environment and then get on with living your best life.