Contents
The school lives of so many children across the UK has been disrupted over the past couple of years as a result of the pandemic. While some parents welcome the idea of lengthening the school day so their child can catch up and avoid school failure, others think the move will only lead to stressed out, tired kids. 🥱 So, let's look at the pros and cons of one way the government is trying to tackle the loss of learning hours.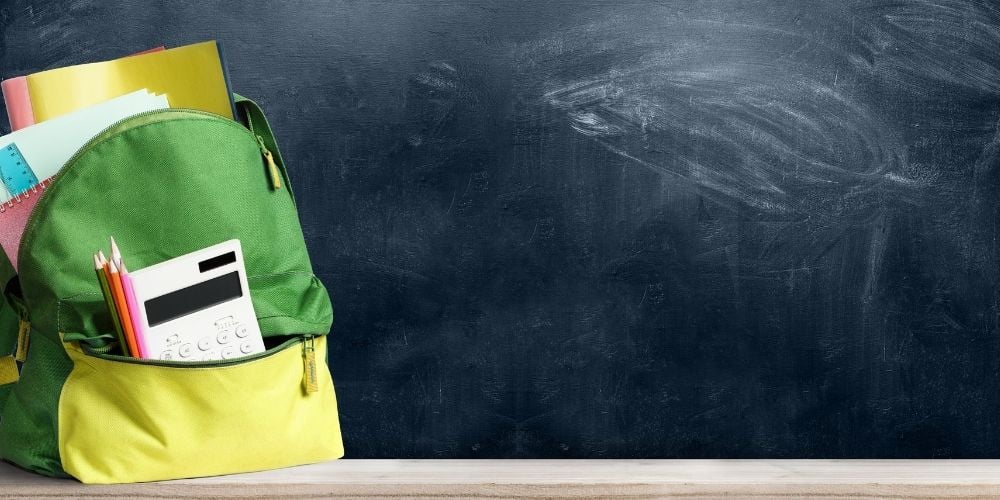 Where has this idea come from?
On 1st November, Robert Halfon, chairman of the education select committee, asked the education secretary if he would be willing to look at the prospect of lengthening the school day in the UK. The MP said that there was evidence to suggest that a longer day would improve pupil attainment, especially in disadvantaged areas.
While Mr Zahawi stated that he was keen for all schools to offer the average 6.5-hour school day, this was criticised by Paul Whiteman, general secretary of NAHT. He was quick to point out that a longer school day could have a detrimental effect on mental health, family time and extra-curricular activities. ⚽
Former education secretary, Gavin Williamson, had previously brought up an extension of the school day back in June as a possible solution to classroom hours lost to Covid-19. At that time, Kate Green, shadow education secretary, warned that children would fail to learn 'if they are tired and if it has been a long day.'
This opposition was mirrored by teaching staff back in March 2021. A YouGov survey showed that around nine in ten teaching staff didn't agree with the suggested catch-measures. ❎
Last month, Rishi Sunak pledged to spend an extra £2 billion on COVID recovery in education. Although this would be a total of £5 billion since 2019, it still falls well short of the £15 billion asked for by Sir Kevan Collins, the government's former catch-up tsar. Despite the obvious difference in funding, the question remains: would a longer school day be the best way to use government money? 🤔
Pros in favour of a longer school day
What are the main reasons to extend the school day?
More teaching: Covid-19 has resulted in a lot of disruption in teaching. This is one of the strongest arguments in favour of a longer school day. There is the possibility of making up for lost time, especially those who are at a disadvantage due to the

digital divide

.
Good for working parents: This would lead to less wraparound care for working parents, especially

single parents

, who finish their jobs after their children finish school.
Would allow for longer breaks: According to the

Nuffield Foundation

, in 2019, around half of all secondary schools had less than 45 minutes to eat lunch, and a quarter had less than 35. Most morning breaks last 20 minutes and an afternoon break is almost non-existent. This is compared to only 30% of children having a lunch break of less than

55 minutes in 1995

.
Cons against a longer school day
What are the main reasons not to extend the school day?
Pupils would have no time for other activities: If the school day were lengthened, there would be little down time for extracurricular activities and family time, especially if pupils were expected to do

homework

after school. These activities build

social skills

and relationships which are as important as a formal education in childhood.
Health and wellbeing would suffer: Over recent years

mental health services in schools

have been called upon as a result of pupils being under more and more pressure to achieve. This situation has been further compounded by the disruption of the global pandemic and would undoubtedly only increase with a longer school day.
Pupil and teacher exhaustion: In 2020, author and educator,

Dr Jared Cooney

explained that there is a limit to how much learning people can do. After this time, it is not retained. This is known as cognitive fatigue. Dr Cooney thinks that pupils learn for approximately three hours a day before their learning starts to diminish.
Where do we go from here?
That's the big question! There seems to be a need for students to catch up with their studies but the debate over how this is to be achieved rumbles on. And with Nadhim Zahawi pushing schools which are currently operating below the 6.5-hour week to extend their day without any extra funding, the idea is unlikely to get the support of teachers and local authorities.
A recent review by the Department for Education also found that an extension to the school day would require 'significant delivery operations' such as new legislation, teaching capacity and measures to make sure that quality of teaching didn't suffer. Therefore, if an extension to the school day actually happens, it certainly won't happen overnight.