Contents
If you've recently separated from your partner, you're likely thinking about the best ways for the two of you to co-parent your children. Changes to the family and domestic sphere can be challenging, but there are plenty of ways to ensure that the two of you can continue to parent your children harmoniously and avoid tension.
In this article, we'll tell you how a co-parents app can help you navigate this period of change, and share our recommendations for the best co-parenting apps for UK parents.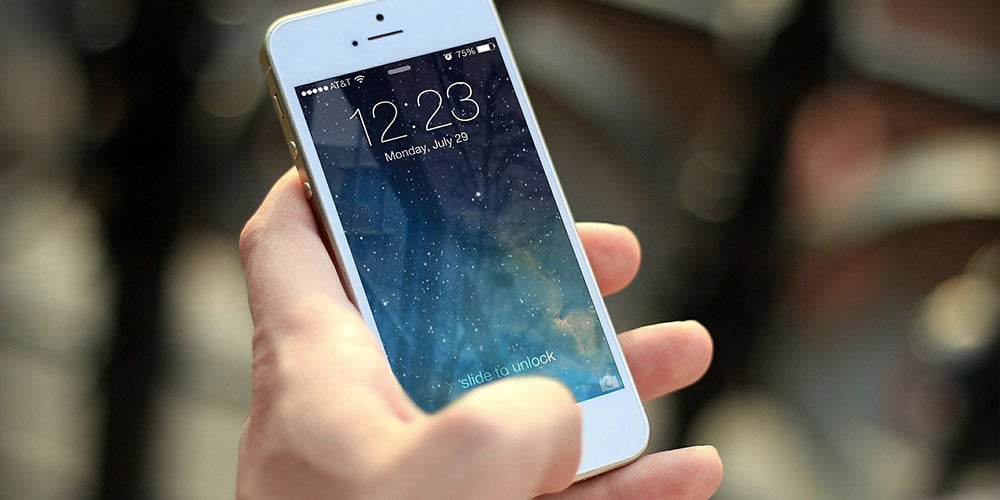 What is a co-parents app?
A co-parents app is software that can make your family's lives easier in several ways, streamlining your day to day lives with your children and avoiding conflict. Co-parenting apps can help you and your partner connect on your upcoming plans and sync your co-parenting calendar, as well as keep track of important documents you both should have access to, such as medical records.
If you're currently going through a breakup, you likely know that there's a lot to manage – everything from your emotional wellbeing to tracking mutual expenses related to your children. Though technology can't fix everything for you, it can certainly help to alleviate some strain and tension during a difficult time in your life.
Unfortunately, separation and divorce can be difficult for children. Kids who are struggling with this huge change to their lives may develop trouble sleeping, display challenging behaviour or may even have difficulty maintaining their normal hobbies and friendships. If your co-parenting relationship as parents is amicable and harmonious, your children will likely make it through this life change much easier.
Parenting with an ex-partner in separate households can often be tricky, especially at first – but finding a great app for separated parents will help you along the way. 📱
What does a co-parenting app do?
Most co-parenting apps offer the following basic features:
A calendar that can be shared as well as scheduling tools
An expense tracking function makes it possible to share mutual expenses related to your kids
A messaging service keeping track of the messages between you and your ex-partner (usually time-stamped and unalterable)
A storage function where you can keep important documents such as medical records
Though there may naturally be tension between you and your ex-partner following a separation, many parents find that they can connect over their shared interest in their children's emotional stability and wellbeing.
A co-parenting app can help the two of you organise your various parenting responsibilities in your children's day to day lives as well as in the long term. ✔️
Which co-parenting app is best?
There are several co-parenting apps that would work well for UK parents and could help you create healthy family routines. The best co-parents app is the one that works well for you and your partner and helps your family cope well with the recent change to the family dynamic.
Here are our top app picks for separated parents to help aid the co-parenting process:
OurFamilyWizard
OurFamilyWizard is a very helpful app that offers a range of tools that may be useful for parents who are raising kids separately together. Within the app, you can store medical histories, insurance information, emergency contacts, and much more.
The app has an interactive calendar so you and your ex-partner can stay on top of everything in terms of school and social events, holidays, special occasions and much more. Another great function of OurFamilyWizard is an expense log where you can track the costs the two of you share and make it easier to keep track of and settle any monetary issues.
Although this is a US-based app, a lot of care has been taken to make it relevant for the UK market, and it's one of the most popular co-parenting apps in the UK. The app is available for both PC and mobile. This isn't a free app – it costs £79 per year for each user.
AppClose
AppClose is one of the most popular co-parenting apps in the world. It offers the ability to stay organised and manage the schedules of both parents and kids within a simple and streamlined app. With AppClose, you can also send date-stamped real-time messages which can be helpful if you'd like to keep track of the communication between you and your ex-partner.
AppClose is a great option for many parents, especially those looking for a free service – the app has no subscription fees or monthly charges. However, please be aware that this is a mobile-only service, so if you'd like an app that also works on desktop you should consider another option on this list.
TalkingParents
TalkingParents is another great option for co-parents who want to maintain healthy communication and stay on top of everything in their day to day lives.
Beyond the basic features offered by all co-parenting apps, TalkingParents is all about healthy communication between parents, and is marketed as a 'co-parenting communication service'. The app records all exchanges between you and your co-parent, with both sending and reading of messages being time-stamped. Within the app, you can also maintain a journal with notes that is personal to you and can't be accessed by the co-parent.
The TalkingParents standard plan is free, but you'll need to subscribe to the premium plan to access certain features. Some of their premium tools aren't available in the UK, but the basic version of the app will work just fine for most parents.
Keep in mind that the best co-parenting app for your family is the one that works for you and your ex-partner. Maintaining a healthy and successful relationship as co-parents isn't always easy, but with an app to help streamline communication and keep on top of your shared calendar, it may be more manageable. 🗓️
Is there a free co-parents app?
There are several free co-parenting apps available, and TalkingParents and AppClose are two of the top choices. Using these free apps, you'll be able to gain control of your busy family schedule and maintain good communication with your ex-partner.
Deciding what app to use can be a mutual decision between you and your ex-partner, as some people prefer the design or function of one app over another. Preference is subjective, so the best co-parenting app for you is the one you'd both be happy to use, whether it's free or paid, simple or complex.
You should be aware that almost all co-parenting apps are developed for the US market, but most of them have been adapted well to UK parents in terms of language use and functionality. You should have no problem using the apps on this list as a UK parent, though some premium functions may not be applicable outside the US. ☝️
Is there an app for separated parents?
There are several great apps available for parents who have separated. These days, it seems like there's an app for almost everything – there are even divorce apps, custody apps and other parenting apps that can help parents through this challenging time in their lives.
A parent communication app can make the difficult journey through a family breakup easier, streamlining communication and providing security if there are any disputes with time-stamped, unalterable messaging services. 💬
These co-parenting apps can make coordinating and communicating with your ex-partner much easier, ensuring that you can stay as stress-free as possible and avoid unnecessary tension and disruption to your children's lives.
Are co-parenting apps worth it?
Most people who try co-parenting apps find them helpful – if they didn't, there wouldn't be millions of users around the world! It's no secret that separation is hard, especially when there are children involved. For many parents who are focused on co-parenting their kids successfully after a divorce or separation, using a co-parenting app will certainly be worth it.
For most parents, the happiness and wellbeing of their children is their top priority following a separation. You're likely wondering how you can navigate the changes to your lives with as little negative impact on your children as possible. If you're currently going through a divorce or separation, you may be feeling overwhelmed – and an app could help you create a positive co-parenting relationship with your ex-partner.
Separation is never easy, but we hope these co-parenting apps may help you navigate this difficult time in your lives in a better way and ensure good cooperation between you and your ex-partner.
Keep in mind that every ending is also a beginning, and a co-parenting app that works for you could help you and your ex-partner build a great new relationship as co-parents. Somewhere down the line, you may be very happy as a blended family, and anything that could help you and your previous partner collaborate well is a step in the right direction!