Contents
Is your child considering studying abroad? Do you think they would thrive in an international environment? Has Brexit made it difficult to go to university in Europe? Take a look at study-abroad options and assess which route might be best for your child. 🌍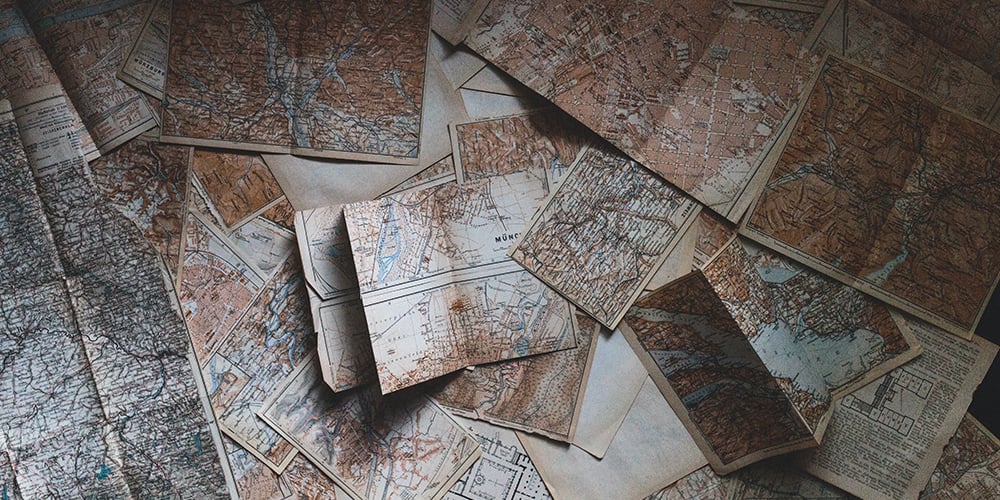 Can UK students go to uni abroad?
The short answer to this question is: absolutely, yes! Technically speaking, students from the UK are free to apply to any university in the world. However, unless they are already bilingual or speak another language to a high level, they'll probably want to study somewhere with English-taught degrees.
Given that fact, the most popular destinations for UK students have tended to be North America, Canada and parts of Europe. Study applications to the first two remain unchanged but how has Brexit affected European study options? 💁
Can you still study in Europe after Brexit?
Although study-abroad options in Europe are still available, Brexit – still an unknown entity in many regards – has undoubtedly had an impact on how easy it is to apply for, get to and complete international study programmes.
Last month it was announced that British nationals as well as all other visa-exempt non-EU citizens will have to get authorisation and pay a €7 fee to enter the Schengen zone with some students already enrolled in European courses facing various visa-related hurdles for example.
Overall, Brexit has undoubtedly made studying abroad more expensive. Where UK students previously held EU status and therefore benefitted from the same European university fees as all other students in the EU, now, post-Brexit, they must apply as 'international students' which often means paying higher fees and having less access to grants and funding. 💰
One major thing to consider when weighing up options is the choice between completing an entire degree abroad versus a short term university placement. 🗺
So, what's the difference between the two?
Entire degree 🎓
A full, international experience with no holes barred. In most cases post-Brexit, if your child wants to complete their whole degree abroad, they won't be able to get a loan or grant from the UK Government to cover their tuition fees or support them with maintenance costs.
University placement 📚
A great way to get a taste of the international experience. If your child only wants to study abroad for a year, or maybe just a term, they should consider getting a degree from a UK university that offers study abroad options. They won't need to pay tuition fees to the overseas university and will pay a reduced rate to their home university for the time that they are abroad too.
Either way, it is important to make sure you are familiar with UCAS so you can investigate all the options available to your child and get in contact with Universities for more information at the right time.
Is it better to study in Europe or the UK?
Choosing the best institution, city and course will always be a highly personal endeavour – there are so many things to take into consideration like whether your child wants or needs to stay close to family, their specific field of study, or just how serious they are about challenging themselves – but let's take a look at some of the basic pros and cons associated with studying in Europe. ✍
| | |
| --- | --- |
| Pros | Cons |
| Many European universities do not charge placement students tuition fees. | UK residents undertaking a full degree in Europe are not eligible for UK student loans. |
| There are some amazing scholarship opportunities available. | International scholarship programmes are exceptionally competitive. |
| Your child can fully immerse themselves in a different culture and work on their language skills. | Your child may not be able to get part-time work to support their studies, due to visa restrictions. |
| An international placement or degree looks great on your child's CV and may boost their career prospects. | Studying abroad can lead to challenging social situations and feelings of homesickness. |
Study-abroad checklist
If your child does choose to study abroad, there are several factors to consider, no matter which country they are headed to. Work your way through the following checklist together to make sure you have dotted the i's and crossed the t's.
Travel insurance ✅
Before starting your course you should take out comprehensive travel insurance for your child while in the UK. It's important to make sure all health needs are covered. Talk to your provider if you have any queries.
Visa requirements ✅
Refer to the Foreign, Commonwealth and Development Office (FCDO) living guides for the latest information about residency rules and visa requirements for the country your child wants to study in.
Healthcare requirements ✅
Other countries have varying healthcare systems, some quite different from the NHS. Make sure to read the relevant information on accessing healthcare for UK nationals and residents living in or visiting other countries.
International health cards ✅
Make sure that your child holds a valid Student European Health Insurance Card (EHIC) or Student Global Health Insurance Card (GHIC).
Financial support ✅
Your child may be eligible for financial support from Student Finance England if they're enrolled on a course in England and want to do part of their course in the EU. Contact the relevant student funding body if you're from Scotland, Wales or Northern Ireland. Remember to keep an eye out for scholarship opportunities too!
At GoStudent we work with students and tutors all over the world. Try a free trial lesson to see how it can work for you and your child today.