Contents
Most of us are aware that experiencing the natural world is important for children's well-being and development. But as parents, it can be hard to think of fun and interesting activities to take on with our kids, since it's so easy to just take them to the playground.
Fear not – GoStudent is here to help!
In this article, we've rounded up our best ideas for outdoor learning activities that are perfect for growing kids. These engaging activities are perfect for kids up to age 11.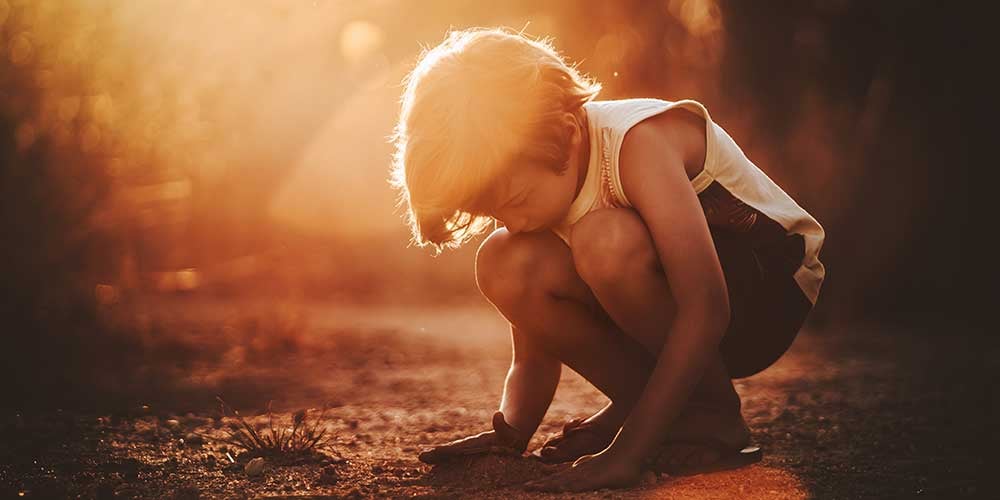 What are outdoor learning activities?
Outdoor learning activities are specific activities you can easily plan and do with your kids outside to help them learn and develop their skills while having fun. The great outdoors has plenty of incredible learning opportunities to offer.
For school-aged kids, taking part in learning activities outside can help bring some of the things they're learning in class to life and deepen their understanding of nature and its processes. 🍃
The outdoor environment offers a limitless stimulus that captures children's attention and interest, especially in the summer. Sticks, rocks, flowers, soil, and water can be explored with curiosity and drive learning, as they offer countless possibilities for play!
The simple act of taking turns, and taking on small leadership roles like being a captain in a team game or a race can develop self-regulatory skills.
What is the relationship between children's development and outdoor play?
Outdoor play is vital to children's well-being and development. Playing outside and interacting with nature offers kids opportunities to discover and interact with the world around them.
There are some great benefits to outdoor learning, and spending time outside in a multi-sensory environment is very beneficial for kids' development. 🧠
Outdoor learning activities help children build skills, develop their communication skills, improve their co-operation with others, and much more. But for busy parents, it can be hard to come up with fun and interesting ideas for new activities.
Luckily, we have the solution 👉 – keep on reading for our best kids' outdoor learning activities!
4 advantages of outdoor learning
1. Kids can learn at their own pace
"All students learn differently," says Southampton-based Andy Carley, who is the director of School Outdoor Learning(SOul), which provides schools with everything from lesson resources, teacher training and designing of infrastructure for outdoor learning. "A lot of children don't respond well to didactic methods of learning, like being in a classroom setting and being talked at." 🗣
Teachers who worked with Carely told him that students who struggled in a classroom were positively transformed when they stepped outdoors to learn.
Carely says this because the outdoors gives students more physical space to learn. This mentally allows them to focus on learning at their own pace.
2. Reduces comparative anxiety
"The notion of being left behind, is a real anxiety for a lot of kids in the pandemic times," says Carley. "As some of them haven't had the support or ability to work from home as their peers."
Carley feels that taking kids outside can help as a "great leveller" for such comparative anxiety. 😣
As outdoor learning facilitates a lot of group activities, that makes students feel better supported than working individually in a classroom. In the outdoors, they don't feel isolated in case their abilities aren't at par with their peers, as the difference in skill sets becomes less stark in groups.
3. Motivational for kinesthetic learners
"Many students are kinesthetic learners," says Carley. "They need that tactile link to learn which is freely available outside."
Whether that's nature itself – from the wind on your back to the grass you touch – or material outdoor learning resources like ropes and tyres, there is a lot of kinesthetic boost for students outside. 👊
"There is more motivation and opportunity to learn when you can feel things in the outdoors," says Scotland-based Kate Hookham, who runs her platform Do Learn, as an outdoor learning educational consultant and is also a supply teacher for primary schools.
A ks2 student in one of Hookham's classes was struggling with English, as he was Korean, and had almost very little understanding of the English language prior to joining the school. Yet after two terms of outdoor learning there was a tremendous improvement in his vocabulary. Instead of being held back by a year, the Korean student was promoted to the next grade with his peers. 💪
Hookham feels the student was able to hone his language skills so rapidly because there is more opportunity for easy conversations about one's surroundings when you are outdoors.
4. Develops Patience
"In the outdoors, students develop patience," says Hookham."Which is great, especially for those students who tend to give up easily."
The digital age has made many students used to instant gratification from a device. The outdoors allows students to reconnect with the slow natural rhythms of nature – the process of lighting a fire, watching a bird build a nest or even a sunset. This helps them develop patience they can use in their academics.
Nature-Friendly Schools project
The Nature-Friendly Schools (NFS) project is a ground-breaking programme dedicated to creating an "outdoor learning capacity and legacy in schools across the UK, long after the project has concluded."
The project, which is funded by the Department for Education and Defra with support from Natural England, is run by the Royal Society of Wildlife Trusts along with a number of other educational partners.
According to this report, the NFS project has already worked in 90 schools, enabling 16,000 pupils to benefit from learning in nature, training 500 teachers in outdoor learning and supporting pupils' mental health and greening 30 school grounds. Through this year they aim to get 30,000 more disadvantaged children to learn outside.🌳
A core part of the programme is supporting children to build resilience. Outdoor learning encourages team working, adopting different team roles (such as leadership), problem-solving and taking risks. These experiences enable students to sense achievement, accomplishment, and a sense of belonging.
The project is most likely to extend till the end of 2022. Though the team hopes that with more funding they can continue the project even after the following year.
Our top 5 outdoor learning activities
1. Scavenger hunt
Head outside and hold a scavenger hunt. Have kids work in groups to find a certain number of items in nature. For example, 5 sticks, 7 rocks, 3 leaves, etc. When they've collected all the items, you can use them to present math problems that the children should solve. Adapt the level of difficulty depending on the age of the children. This is a fun outdoors activity that will see the kids interacting with nature, developing their math skills, and working together to find the items they need. 🍂
2. Gardening
While many adults might consider gardening a bit of a chore, it's actually a fantastic opportunity for kids to learn more about plants, flowers and greenery. It will also give them a better understanding of how nature works – and who knows, you might spark a passion for gardening in your kids! 🌱
For younger children, gardening is a great activity since small kids often enjoy helping adults with practical activities, and the manual tasks of weeding, watering and planting will help them develop their motor skills and coordination.
3. Nature journal
Help your children create a nature journal where they can draw, write about and incorporate things they find in nature, such as leaves, twigs and much more. This is a very simple idea that you need very little equipment for, and you can easily make this a long-term project that your kids can learn a lot from. 🌳
All you need is to buy a blank notebook and have the kids record some of the experiences they have outdoors in nature in whatever way they prefer. This is a great way to encourage your kids to interact with the natural world around them and use their creativity – and there are plenty of learning opportunities! If you'd like more tips on how you can show your kids the wonders of nature, check out our article on just that.
4. Hike
Going on a good old-fashioned hike in nature is a fantastic learning activity for kids in the outdoors. In nature, there are plenty of discoveries available for kids. You can help them to explore the world around them by pointing out different birds and animals or ask them to look for certain kinds of leaves, flowers or bugs. 🐛
As an added bonus, your kids will have fun and move their bodies while they explore, so this is a healthy activity as well as a learning opportunity! Taking your kids on a nature hike ties in very well with the nature journal project we mentioned above, since your kids will be able to find, see and experience many things they can note down in their journal. 🌲
5. Build a bee house
Talk to the kids about the function bees have in the world, and discuss how we can help the bees. 🐝 Create a homemade bee house with the kids using a box or pot, some bamboo, modelling clay, and straws or twigs.
When the bee house is finished, you can place it in a green area outside – and the kids can be proud that they've helped create a home for their local bee population! 💪
We hope these tips for great outdoor learning activities help you spark a passion for nature and learning in your kids! At GoStudent, we have some excellent tutors available who would be happy to help your kid develop their understanding of topics they're struggling with or especially interested in. Why not book a free trial lesson with us? 🚀