Chapters
September 8th is International Literacy Day! Especially here at GoStudent, we celebrate today and take the time to remember its significance.
For many of us, education and schooling seem like something completely normal and a part of everyday life and for many of us, it is. However, it's always important to remember that this is not the case for everyone, even those within our communities.
Education and access to it is a privilege that opens up all kinds of doors for us. The ability to read, write and express oneself is a huge stepping stone for the future.
In the UK alone, 7.1 million people have poor literacy skills one in four British children struggle with vocabulary. For this reason, we will explain the themes, reasons and significance of International Literacy Day.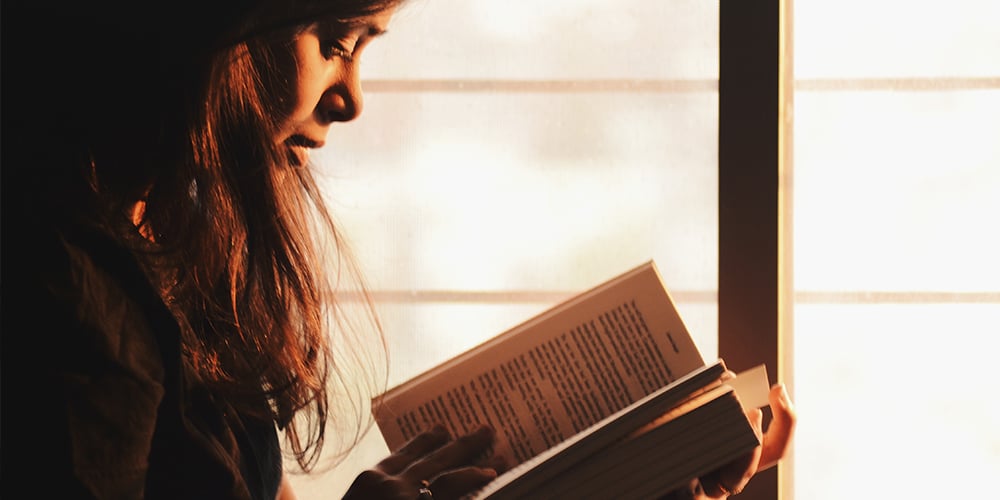 Why is International Literacy Day celebrated?
International Literacy Day is a day to remember and raise awareness to the topic of illiteracy on a global scale. It's key that pupils and students in the UK understand the importance of this day.
As mentioned above, on a national level, illiteracy and poor reading abilities are very prevalent, even in the UK. Oftentimes, many assume that illiteracy is something of the past and reserved to history books. The other misconception is that illiteracy only affects some people in some places, but definitely not at home. The statistics of illiteracy in the UK paint a different picture.
However, ILD is meant to observe the situation on a broader and more global level. Globally, roughly 775 million people lack proper reading skills. One in five adults are considered illiterate and of that, two-thirds are women.
This is something worth considering in order to think about how women can foster more opportunities and escape poverty. Education breeds opportunity that is desperately needed, especially for women.
Even though some kids and young people today feel that school can be a bit boring, it's important to recognise that there are children around the world who would love to receive the education kids in the UK benefit from. If you'd like to change your perspective on school, remind yourself that learning is something to look forward to and enjoy! There are many ways to connect to the fun and interesting aspects of learning – so why not get started today?
History lesson: International Literacy Day declared by UNESCO
If you're wondering what the catalyst for ILD is and where it came from, you've come to the right place!
International Literacy Day came to be on October 26th, 1966 at the 14th session of UNESCO's General Conference. However, the initial celebration took place the following year.
It's a day that's celebrated all over the globe, as it tackles the literacy problems that need attention in the respective countries. Every affected person and country has its own reasons and solutions, which is why it is so important to observe this day on a global scale.
What is the theme for International Literacy Day?
Regarding mental and psychological progress, education and literacy are absolutely vital. From a developmental as well as lifestyle stance, being able to read is considered the single most important skill in order to excel in life. Bringing awareness to how important and vital this is, is the theme of ILD. 🧠
For 2021 UNESCO announced its yearly theme being 'Literacy for a human-centred recovery: Narrowing the digital divide.' It is aimed to shed some light on how the COVID-19 pandemic affected already challenging times for education.
Due to the pandemic, most countries shifted to online and distance learning, with some countries still implementing this as a necessary measure.
Many students and families made the most of this, but many others suffered due to a lack of proper at-home infrastructure and support.
The reliance on high-tech products and adequate teaching support created an even larger drift for students already having a difficult time.
This year's ILD is a mission to fight this and find new ways to continue learning and provide better opportunities for those that need more support. The crisis was the ultimate reminder that education and literacy need to be at the forefront and priorities of education. The human-centred approach and theme is a way to achieve this. 🎯
UNESCO says:
"International Literacy Day (ILD) 2021 will explore how literacy can contribute to building a solid foundation for a human-centred recovery, with a special focus on the interplay of literacy and digital skills required by non-literate youth and adults. It will also explore what makes technology-enabled literacy learning inclusive and meaningful to leave no one behind. By doing so, ILD2021 will be an opportunity to reimagine future literacy teaching and learning, within and beyond the context of the pandemic."
There are many ways to get involved with ILD, both at home and at a global level. Awareness is the most important step. You can read up about ways to get involved in your community and what can be done to help close the digital divide. The most important thing is to be aware of the importance of literacy, and having conversations with your peers is a great step towards building awareness in your school or community.
We hope this article helped you get to know International Literacy day! If your children need some extra reading and writing tips, why not book a trial lesson with one of our experienced tutors at GoStudent? They are here for you, from wherever to help.