Contents
Our mission at GoStudent? To build the no. 1 global school by connecting every student with the ideal teacher. Our goal: to unlock the full potential of every student - for a self-determined future. 🚀
As we scale up, we're always looking for new talent to join the team. 🧠 Do you have a passion for education with a dream of making a difference in the world? Are you motivated and ambitious? Then we want you to apply! You can find out everything you need to know here. ⬇️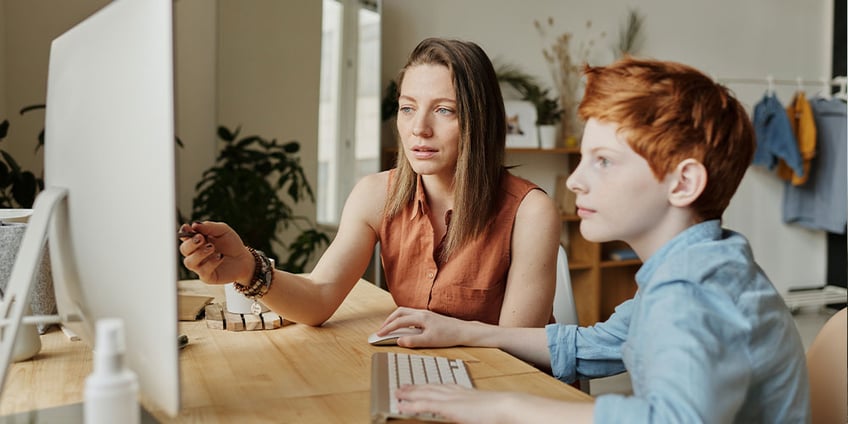 The application process at GoStudent
Are you wondering how the GoStudent application process works? 🤔 It's simple: As a rule, you go through 6 steps – but depending on the position, this can vary. Below is everything you need to know about the process:
1. Are you a good fit for GoStudent?
In the first step, we take a closer look at your application documents. 👁️ We check your experience and interests to see if you are a good fit for us.
2. A first conversation on the phone
If your documents have impressed us, we'll call you! 📞 On the phone we get to know each other and discuss expectations.
3. Show us what you're made of!
If everyone was happy with the call we'll send you a case study to complete. This will help us identify your skills and potential.
4. Let's get to know each other even better
Great, you've successfully completed the task! Now we want to get to know you better. 😊 What are you particularly good at, what makes your heart beat faster, and where do you want to go?
5. Let's talk business
We'll make you an offer that matches your experience and new role. 💰
6. Welcome to the team!
Congratulations! We're happy you're joining us! Your personal work buddy will make your start easier. They will introduce you to the team and your tasks during your onboarding. 👍
Your onboarding:
Welcome to your new company! ✨ In the first week of your new job at GoStudent we give you a comprehensive onboarding so that you'll feel comfortable in no time.
The onboarding takes place in the first working week from Monday to Friday – your Onboarding Manager is there during this time to help and advise you. First, you'll get an overview of GoStudent and our corporate culture. You'll get to know the most important departments and their representatives to understand the processes and connections. 🙂
You'll also participate in a Powerskill Training to learn about empathy, resilience, feedback, and conflict management.
The individual onboarding then differs depending on the department. You get to know your team members, as well as your tasks. The goal is to turn newbies into teamies as quickly as possible.
A highlight of the onboarding week: You'll meet someone from C-level management in an engaging Q&A format!
After the 1st or 4th week at GoStudent, the company invites you to Pizza Friday to celebrate your transition from newbie to teamie! 🍕 You will also (finally) get the famous GoStudent hoodie here.
FAQs about working at GoStudent
➡️ The application steps are clear – but you might have more questions about working at GoStudent. Here you can find some FAQs:
What is the dress code at GoStudent?
We don't have a strict dress code – wear the clothes you feel comfortable in, because that's the most important thing. But please don't wear pyjamas or a swimsuit to the office 😉
How long does the application process take?
We live our motto "be fast or be last". ⏰ Usually there are about 2 weeks between the first interview and an offer with us.
What language do we speak at GoStudent?
We are a multinational company, and therefore we often speak English. 👄 However, depending on the office and market your team works for, we may also communicate in the language of the market too. For example, if you're applying in the DACH region, the following applies: Be prepared for English and German.
Do you have any tips for the interview?
➡️ We have 3 tips for your job interview with us:
Be yourself

Be brave!

Show us why you are a good fit for the GoStudent team.
Ready to join us? With this information nothing should stand in the way of your application to GoStudent. Take a look at our open positions right here! We hope to welcome you to our team soon! 😀
If you want to know more about tutoring at GoStudent, check out this article.