Chapters
When living, working and learning in an English speaking country, it is essential for expat families to understand the language well enough to function confidently. English is said to be the third most spoken language in the world, and opportunities within English-speaking countries come easier to those who can demonstrate a high level of English ability.
So how do you go about achieving this as a non-English native? That's where IELTS comes in. But what is it? Who should take it, and where's the best place to do so? We've got the answers to all of your questions and more.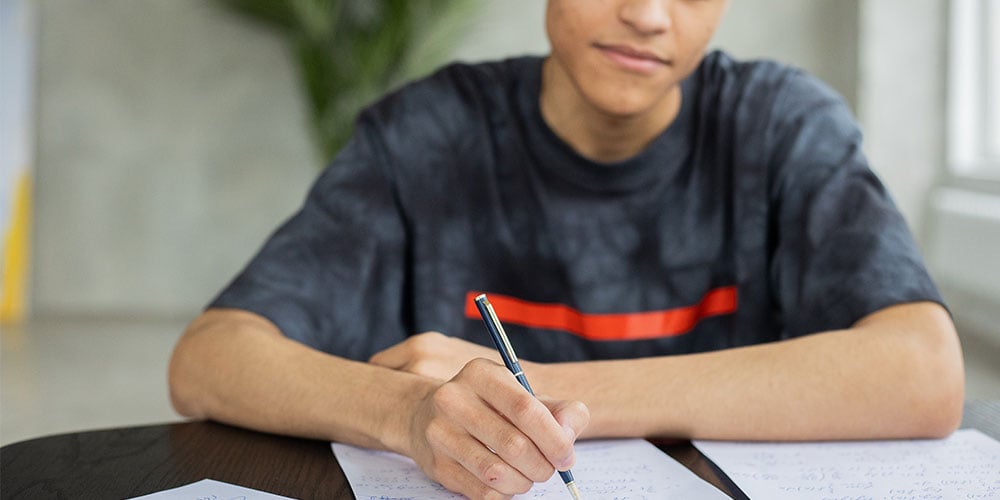 What is IELTS?
📚
IELTS or the International English Language Testing System is a testing system designed to help adults and children improve their English skills when immigrating to a country where English is spoken as the native language. The system assesses your ability to listen, write, read and speak English, and grades skills on a scale of 1-9.
The IELTS is jointly owned by the British Council, IDP Australia and Cambridge Assessment English, and is recognised as the system with which to test the linguistic abilities of non-native English speakers in countries such as Australia, New Zealand, Canada, the UK and the US.
Who should take the IELTS?

🧑‍🏫
The ability to communicate effectively in the native language of the country you wish to work and live in can seem daunting, but it doesn't have to be. The IELTS is designed to help non-English speakers master the basics and feel confident in their English communication skills.



How is the IELTS scored and what score do you need to achieve?

🧮
At the point of testing, the IELTS focuses on the following categories: speaking, reading, writing and listening. Each category is graded out of 40. The participant is expected to achieve a band score of between 5 and 8. Band scores are calculated as the average scores from all four test categories.



Help preparing for the IELTS
Free online IELTS course by British Council
The IELTS is partly owned and run by the British Council, so it only makes sense that they would provide an online course to assist those preparing for the test.
Few things in life are free, but fortunately, this course is. By taking this course in preparation for your IELTS, you'll be able to gain insight into the intricacies of the test.
The course is six weeks long with only one two hour long session per week, making the total course duration just 12 hours.
With twenty years of teaching experience, Alister Widdowson is the course instructor. He focuses on the course content and informs you about what to expect when taking the test.
GoStudent plays hosts to thousands of experienced and expert tutors, who specialise in helping you fulfil your potential. If you're stressed about taking the IELTS, a GoStudent tutor can help you fill in any knowedge gaps and boost your confidence before this important assessment.
We work hard to find you the perfect tutor, so you can feel motivated, prepared and ready to take on your IELTS! Our tutors are not only affordable but experts in their subject. They're also personable, engaging and make learning very accessible.
An online IELTS course that takes you through the procedure and format of the exam, EdX leaves learners equipped with test-taking skills and strategies. This course focuses specifically on the academic IELTS exam.
The course offers 5 hours of video lessons, over 3,000 practice questions and is a self-paced learning course that runs over a period of eight weeks.
FAQ's for the IELTS
Are fee waivers available?
Yes, candidates from low income households can apply for fee waivers. You will have to meet the fee waiver requirements and will therefore need to provide proof of your financial circumstances.
Can I retake the IELTS test?
The test can be taken as many times as you desire. It's recommended that you retake the test only if you fail to achieve a high score on your first attempt. Should your first attempt result in a high score, it may be difficult to beat and therefore isn't worth a retake.
Are there accommodations for candidates with disabilities?
Yes. Candidates with disabilities are accommodated through extended breaks, reading and visual aids, and testing time extensions. Should you need these accommodations, you'll have to apply for it seven weeks prior to the date of your test.
Does your child need some help in preparing for their IELTS exam? GoStudent tutors can help your little one in their preparation, as well as in adjusting to learning in English for the first time. Get your free trial lesson today.