Contents
Summer activity programmes provide a huge mix of options from outdoor play to arts and crafts for children of all ages over their long summer breaks. Not only do they gain memorable experiences (and lifelong friendships) they learn new skills and grow up in ways they may not in the classroom alone 🌎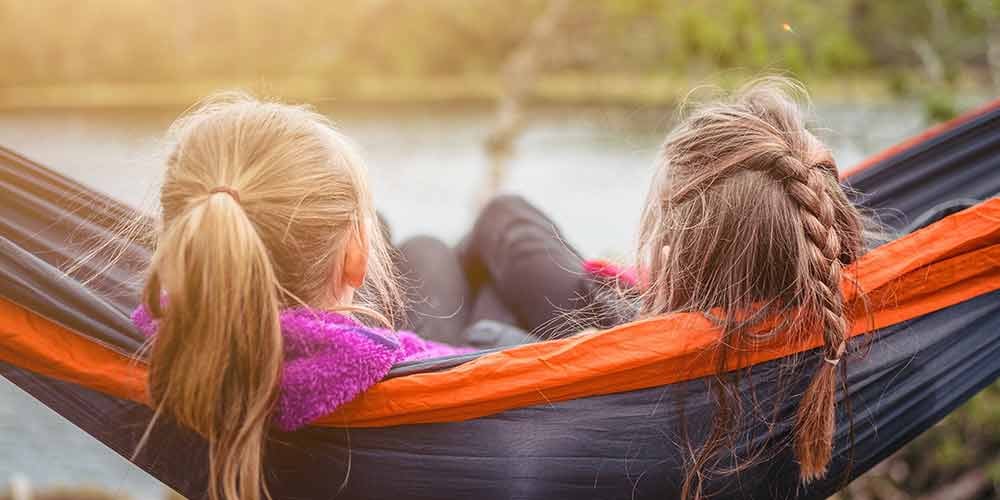 The benefit of summer camps
A summer spent climbing the rock wall? Kayaking? Tobogganing and survival games? All in one weekend at camps like Mill on the Brue in rural Somerset. They believe in growing a child's confidence and happiness in outdoor spaces, and through complex and fun team activities. Attending camps like these allow children to try new things and figure out how to approach new challenges and environments.
Whilst overnight camps undoubtedly foster independence, offering children the chance to live without their parents and grow on their own, plenty of camps offer day opportunities for kids to be without their parents in a non-school environment.
Summers at day camps like Camp Beaumont are perfect for 3-16 year olds. Want to learn how to build a raft? Zorb? Abseil or Fence? 🚲 Day camps like these are ideal places for children to start to venture out into the world on their own. All are run by trained professionals and volunteers, putting parents' minds at ease during the long summer break!
When children head back to school after a long summer trying out new experiences and activities changes the way they behave and learn in the classroom - they come back more confident, assured and more mature. Not sure about outdoor activity camps? There are loads more options including for STEM subjects like camps for coding, and much more!
Develop team spirit 🤸🏼‍♀️
Taking children out of their comfort zone and encouraging them to be open to meeting those who they don't necessarily go to school with can be a great way to get them to learn what it means to be in a team.
Watersports camps are the perfect place to be brave and bold 🚀 Camps like Wickedly Wonderful focus on a huge range of watersports, from kayaking to sailing to crabbing. Kids can camp overnight in tents that they have built (a skill in itself!) and roast marshmallows during a day debrief. Learning about the beauty of a local landscape (like Sussex on the south coast) is not only relieving in the summer sun, but a way to learn about local ecology and wildlife 🌞 A love of nature fostered at a young age with friends can last a lifetime.
International Summer Camps for kids
Do memories of watching The Parent Trap have you thinking further afield? Sending kids abroad to international summer camps, like those in the US, is a chance to experience a whole new culture far away from home. Flying far away can be expensive and a big commitment, so there are plenty of camps in the UK that have mimicked the US-style model.
Camp Cooper in Scotland is an overnight summer camp for kids aged 7-16 focused on developing life-skills and forming friendships in a positive outdoor environment.
Have an older child who's looking to be a future leader? Think about supporting them through an application to Camp America, where they'll spend the summer guiding and leading younger kids on their journey through camp. Reviews and testimonials say that time and time again it's an experience of a lifetime, where camp counsellors learn skills in teaching, patience and communication.
👉🏼 Not sure what to do in between all of these outdoor activities? Book a free trial tutoring class with one of our experts! With our Summer Tutoring Plans, we can work closely with your child to improve their overall confidence in taking on new challenges.