Contents
GoStudent plays host to a wonderful network of tutors who are experts in their field. In our GoStudent Expert series, you'll find tips, guides and information from some of our very own GoStudent tutors. Find out what our learning experts have to say right here...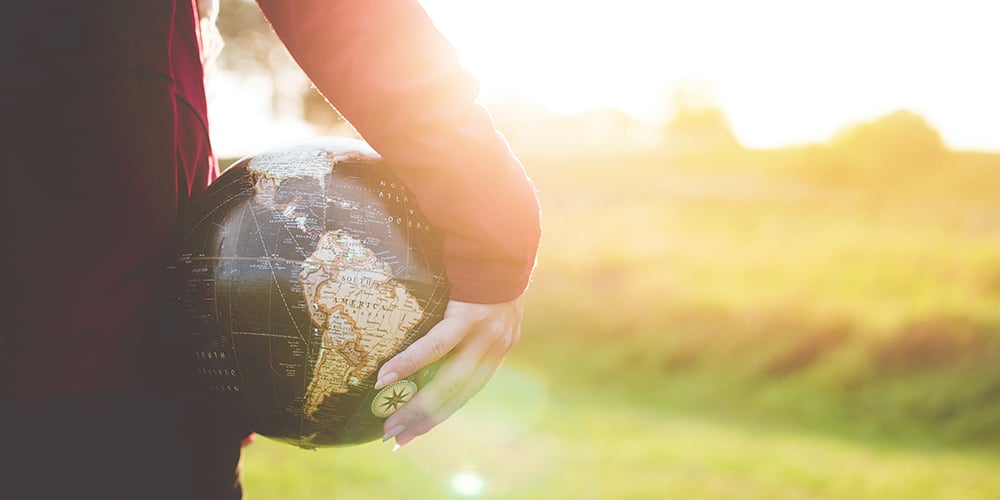 GoStudent Expert Evelyn's Guide to Socially Responsible Investing
Whilst investing money into the markets can yield lucrative results, have you ever thought about what your hard-earned money is contributing to?
🚀More and more people want to invest in organisations which positively impact the world. Organisations which positively impact the world typically have high ESG ( environmental, social and governance) scores, which means they have been judged to be more eco-friendly and ethical than their counterparts.
The ESG aspect of companies has never seemed more important than now, as the world is faced with great threats from climate change, something younger generations are growing more concerned about. 🌱
Read this guide on how to invest money into socially responsible organisations so you can teach your children to do the same. Through investing, you and your children can help save the world!
1. Inspire your children using real-life examples they already care about
Firstly, you can attract your children's interest in investing by aligning it to something they care about. Speaking to your children about ethical investing will most likely be met with more interest. One example of an issue young people particularly care about is climate change. 🌎

In the UK, climate change is already incorporated into the school curriculum in both geography and science. Even if your children don't demonstrate their passion for the environment in school, they can show it outside. For example, four 15-year-olds have launched a petition which hopes to make more thorough teaching about climate change a compulsory part of school education. This week, their petition, which also calls for schools to be run sustainably, reached over 50,000 signatures.
It's not just older children who care deeply about these issues. Parents report year 6 children banning the use of disposable coffee cups in the audience at their school play, nine-year-olds organising cake bake sales to raise money for the rainforests, and infants having nightmares about polar bears dying.
If your child is not interested in climate change, don't worry. Personally, I have two younger sisters with differing interests. One of them is a budding feminist obsessed with Malala Yousafzai and the other is a passionate vegan.
2. Explain to them how ethical investing can advance the causes they care about
Ethical investing lets people use their money to fund companies whose practices and values align with their personal beliefs.💸
Some investors may choose to eliminate specific industries or over-allocate to other sectors that meet the individual's ethical guidelines.
Here, in alphabetical order, is a list of the main social investing styles:
Community development: Is your child concerned about the economy where you live? Do they want to make your city and state a better place? Then this style of investing is for them!
Corporate governance: Not all companies are run by managers who are committed to responsible, ethical behaviour. Investors following this style seek out well-run companies and press the less-than-the-best to change.
Environmental issues: Are your child's concerns centered around the use of natural resources, carbon emissions, and

sustainability

? Many companies share these concerns and make appropriate investments.
International affairs: Maybe your children don't want to support corrupt governments or

finance wars

. Your money doesn't have to do that either.
Religious beliefs: Your children's

faith

may guide many aspects of your life, and maybe you'd like to include it in your financial planning. Some religions forbid certain types of investments, but that doesn't mean you can't save.
Social change: Choose this if your children want to invest in companies that make good products, treat workers well, and contribute to the

betterment of society

while avoiding those that don't have great reputations.
Invest in ethical funds with them
Now that your children know about the fundamentals of investing, you can try investing in ethical funds on their behalf. 💰
However, there are some pitfalls you should look out for:
When investing with children, you can only take some of the child's views into account. For example, trying to gauge a child's attitude to

investment risk

is going to be very different to ascertaining if your partner has a lower risk profile than yours. A young child may struggle with the concept of "next week", let alone in 10 years.

📅

Therefore, you are better off leaving your children out of investing considerations that are not related to ethics.
In addition to analysing investments using ethical standards, the historical, current, and projected performance of the investment should be scrutinized. To examine whether the investment is sound and has the potential to reap significant returns, a

review

of a company's history and finances is warranted.
Do your due diligence regarding ethics. A company's

mission statement

may mirror the values and beliefs of an investor, yet their practices may be contrary to them. Consider

Enron

, which published and distributed a 63-page

code of ethics

document to employees, highlighting their commitment to integrity and ethics. Indeed, it was proven that not only did they not adhere to their policies, but they violated a host of laws.

🌡️

Even if a fund has 'climate change' in its name, read the small print to find out how much it is involved in the mission and examine its

performance carefully.
Examples of reliable ethical funds include:
Wheb Group's FP WHEB Sustainability Fund

, which invests exclusively in companies providing solutions to sustainability challenges, grouping its investments into themes such as cleaner energy, environmental services, resource efficiency and sustainable transport.

Impax Environmental Markets fund

, which provides broad exposure not only to renewable energy but also to water treatment and waste technology.
While you may fret about how to invest, the one thing I can guarantee your child is not going to say when they reach 18 is: "I didn't want you to invest for me." And if you can save the world while you do this, why not?