Contents
World Teachers' Day is the international, annual celebration of teachers. Teachers can be some of the most formative people in our lives, both academically and otherwise. Wondering how you can guide your child to praise their teachers this year? Read on as we share our tips on how to thank these important professionals in our lives.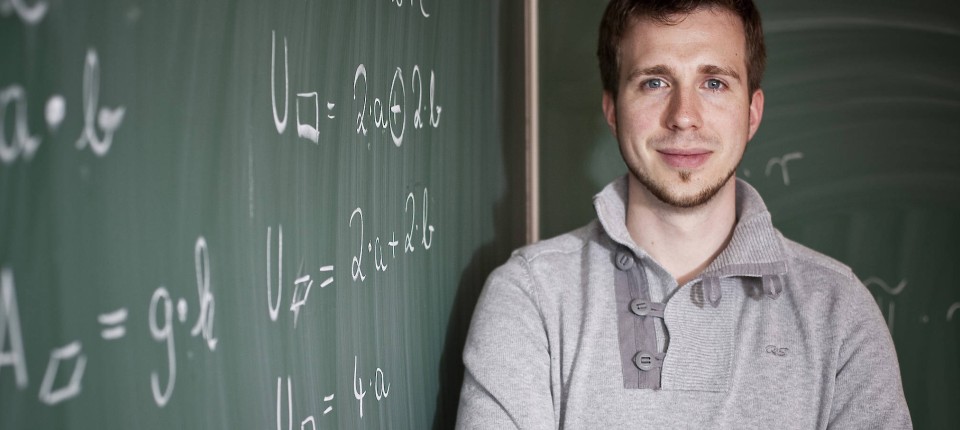 👉🏼 What is World Teachers' Day?
Typically a teacher is a person who educates students in school, college or university. But, teachers can actually be found throughout all walks of life, and at any age.
Every year on October 5th, World Teachers' Day is celebrated internationally in over 100 countries, where thanks and gratitude are given to our teachers for everything they do.
Originally established in the 1960s in India, when students approached then president Dr Sarvepalli Radhakrishnan to request a day for their teachers, World Teachers' Day has now been adopted globally. Since 1994, the celebration also aims to bring issues surrounding teaching and education to the forefront. 👍🏼
The day also commemorates the 1966 signing of the UNESCO/ILO Recommendation concerning the Status of Teachers (a standard-setting tool that addresses the status and situations of teachers around the world).
Celebrations include:
🎈 An international theme, for example 'Empowering Teachers'
🎈 Campaigns promoting the role of the teacher
🎈 Bringing human rights (the right to education) to the forefront
🎈 Giving gifts and thanks to teachers everywhere
For example, in 2020, the Siddhartha School Partnership (located in Ladakh, Northern India) established the Fund for Teachers to provide extra income for underpaid teachers in its community. This was especially important for it's teachers who continued to come into school physically to teach students who couldn't work from home during the pandemic.
👉🏼 What is the theme of World Teachers' Day 2021?
The COVID-19 pandemic has significantly added to the challenges faced by already over-extended education systems throughout the world. Protecting global teaching systems (as well as teacher-training systems) should be at the forefront as we guide young people in their formative years.
Education is a fundamental aspect in the development of a country. Certainly this leads to young people becoming entrepreneurial, and knowledgeable about areas that lead to technological advancement, but it also leads to creativity. ⭐
This year, the theme of World Teachers' Day is 'Teachers: Leading in crisis, re-imagining the future', in respect to teachers' continued efforts through the pandemic in maintaining school online, and providing students with routine and continuity in times of uncertainty. It also aims to promote the profession to young graduates who may want to train and join this vocation.
👉🏼 What can my child do for World Teachers' Day?
Now more than ever, teachers are being valued for being a consistent stability in the lives of children. In a joint statement from the Director-Generals of UNESCO and UNICEF, we are reminded that:
"In this crisis, teachers have shown, as they have done so often, great leadership and innovation in ensuring that #LearningNeverStops, that no learner is left behind. Around the world, they have worked individually and collectively to find solutions and create new learning environments for their students to allow education to continue."
In plenty of countries and education systems globally, good teachers are taken for granted in society, and undervalued for their dedication. More and more teachers are leaving the profession due to decreased pay and increased workload. As a parent, you can encourage your child to give thanks to their teachers. Here are our ideas:
💡 Say 'Thank you!' verbally after lessons; a little goes a long way
💡 Write an email or note to a supportive teacher for going the extra mile
💡 Buy or make a card or gift, and have your child ask everyone in the class to sign it
💡 Contact the head of the school to share thoughts or stories about teachers that have gone over and above for your child
💡 Children can listen to expectations, work to the best of their ability, challenge themselves and ask for help; this makes teachers feel as though their hard work is paying off!
Teaching is challenging for so many reasons beyond the expectations of creating academic success. Being responsible for shaping the lives of children, somebody they trust and respect and being consistent is a difficult daily pressure. Ultimately, teachers believe that education is transformative, and a universal tool to make the most out of every individual in society. 🌏
Good teachers expand children's limits, push their creativity, and get to know each individual child for who they are. As well as sharing knowledge, and teaching a curriculum, teachers are always remembered for being formative leaders in our lives.
Tutors inspire students by teaching them one-to-one and taking time to get to know their needs. Book a free tutoring session with GoStudent today and find the right tutor to motivate your child.