Contents
"Remember, remember the 5th of November,
Gunpowder Treason and plot.
We see no reason why Gunpowder treason,
Should ever be forgot!"
Guy Fawkes day, also known as Bonfire Night is a celebration to commemorate Fawkes' failed plan to blow up London's Houses of Parliament.
With such a dangerous history, it's no wonder that safety on Bonfire Night while celebrating should be at the forefront of our minds! 🦺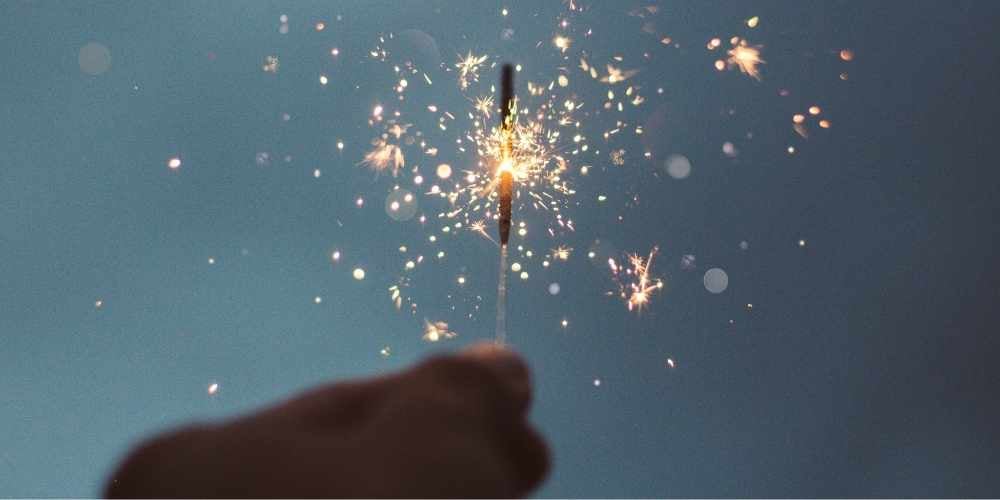 What can you do on Bonfire Night?
Bonfire Night in the UK is celebrated by people gathering around a bonfire- no big surprises there! 🔥
It is a great excuse to get outside even in the colder and darker months in the UK.
Lighting a bonfire, however, is dangerous and requires prior planning. Rather than lighting a bonfire on private property, many people choose to visit a community Bonfire Night party which will be set up and managed by local councils.
Public bonfires will be dotted all over the country around the 5th of November, and run by authorities whose primary concern will be safety on Bonfire Night.
On Bonfire Night, after the fire has been lit, everybody basks in the warm glow from a safe distance. ✨
If you are visiting a private bonfire such as in somebody's garden, make sure that there is a bucket of water or garden hose nearby in case of an emergency.
After the bonfire is burning brightly, a straw effigy representing Guy Fawkes can be thrown onto the fire!
The effigy could even be dressed in old clothes and a top hat to make a striking resemblance to Guy Fawkes himself, but a simple man shaped from straw will also do the trick.
Keeping in mind safety on Bonfire Night, the effigy should be thrown onto the fire by adults only, though children will enjoy getting involved in helping to make the effigy beforehand.
Then, the grand finale of every Bonfire Night party is a firework display! 🎆
Public displays will have beautiful and professional fireworks to enjoy.
A private Bonfire Night party will require buying fireworks from an authorised seller and setting them off in an open space and at a large distance from the guests and the bonfire.
Lots of people also light sparklers on Bonfire Night, before or after the firework display!
A thin sparkler handler can be difficult for children to hold, sticking the handle of a sparkler into a halved carrot can make it safer for a child to hold onto and easier to grip. 🎇
Then, with the light from the bonfire fading and the smell of exploded fireworks in the crisp November air, it's usually time to go home, after enjoying some party food with friends.
What can you not do on Bonfire Night?
Although Bonfire Night is enjoyed by families up and down the UK, there are still some things that you cannot do considering the importance of safety on Bonfire Night.
You must not set off fireworks after Midnight on Bonfire Night 🕛
You cannot buy fireworks if you are under 18
For Bonfire Night you cannot buy fireworks or sparklers in the UK from registered sellers before the 15th of October or after the 10th of November
You cannot set off fireworks in the street or any public place at any time
Never give sparklers to children under 5 years old and it's always best to hold a burning sparkler while wearing gloves
What is a safe bonfire?
A bonfire can never be completely safe. 🚫
Although, there are some precautions to ensure safety on Bonfire Night if you planned to build your own bonfire.
A bonfire should be in a clear space, preferably not less than 18 metres from any buildings, fences or trees.
A bonfire should be lit far away from, or at a separate time to the firework display, to ensure that no sparks from the bonfire can fall onto unlit fireworks
A bonfire should never be lit by flammable liquids being poured onto it
Bonfires should never be left unattended
Children

must

be supervised at all times, it could also be a good opportunity to

educate

children about fire safety.

Pets

should be kept locked indoors until the bonfire is extinguished
The safest way to extinguish a bonfire is to put the fire out with water only 🌊
How do you stay safe on Bonfire Night?
The safest way to celebrate Bonfire Night is to visit a public gathering, managed by a local council.
The council has access to larger outdoor spaces than the average garden, and the more metres between people and the bonfire, the safer it is.
The council is also able to install strong barricades between the public and the bonfire and firework areas.
If you want to join the fun, here at GoStudent we recommend visiting a community bonfire and watching fireworks at a public display. This allows you as a family to relax and enjoy the great outdoors without worrying about setting up a safe environment, without the extra trouble of extinguishing the bonfire and responsibly clearing up afterwards. 🧨