Contents
Remembrance Day and Remembrance Sunday are incredibly important days of the year in which we teach children about the atrocities, suffering and loss which were and are inclifted during wartime. Many people are confused about what these days are, what they represent or how they are marked – so we wrote a guide to help you better understand the importance and significance of Remembrance Day and Remembrance Sunday.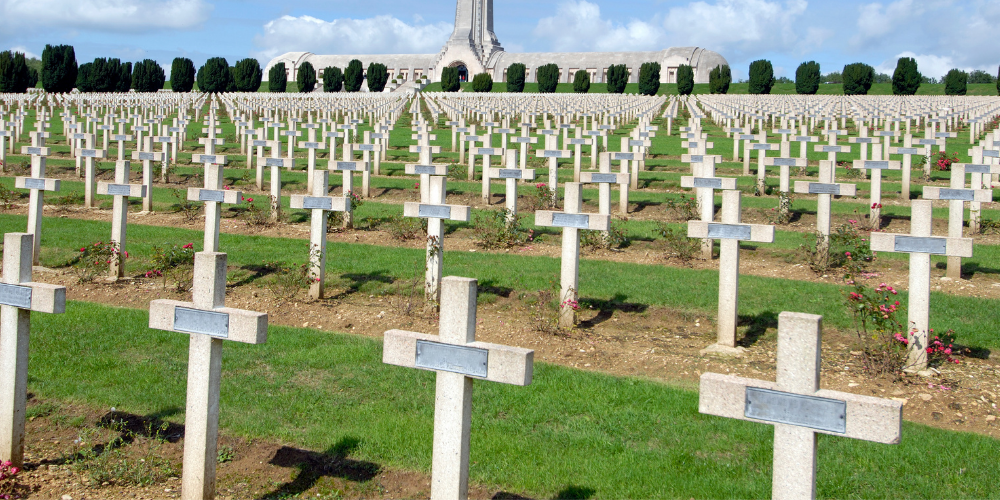 What is Remembrance Day and why is it celebrated?
Every year, on November 11th at 11am people all over the United Kingdom stop what they are doing to observe a two-minute silence. This is because it was on this date at this time in 1918 that an armistice (a temporary cessation of fighting) was signed between Germany and the Allied forces – essentially bringing an end to World War One.
November 11th is commonly known as Armistice Day (also called Remembrance Day). It is a symbolic moment which allows all people in the nation to mourn, grieve and reflect on the tragedy which humanity was able to inflict upon itself – an estimated 18 million lives were lost throughout World War One which, at the time, was the highest number of casualties which the Western World had ever experienced.
For many schools, families and individuals, Remembrance Day is an opportunity to teach about our nation's history, values, and beliefs. It is an opportunity to reflect on our lives and the privileges we have from the sacrifices which were made all those many years ago and is often used to help teach children aspects of emotional intelligence. John Maxwell Edmonds wrote:
'When you go home, tell them of us and say,
For their tomorrow, we gave our today.'
Across the world, there are many traditions for honouring the dead: many of which focus on the idea of remembering. Rudyard Kipling coined the term 'lest we forget' which highlights the importance of remembering. The reason for remembering is to honour the fallen but also to prevent the tragedies of history repeating themselves.
Remembrance Day has been the subject of countless poems and history lessons which are taught in schools across the UK. Remembrance is an important part of the British values which all UK schools are obligated to promote.
What is the difference between Remembrance Day and Remembrance Sunday?
While Remembrance Day takes place on the eleventh day of the eleventh month, Remembrance Sunday takes place on the Sunday closest to November 11th. Despite being similarly named and close to one another, Remembrance Sunday is different from Remembrance Day. Remembrance Sunday is about remembering the lives of all the fallen from both World Wars and also subsequent wars. It is an incredibly important day, especially for anyone who has lost a friend or loved one during war.
Remembrance Sunday often sees religious services held across the country, famously at the Cenotaph war memorial in Whitehall, London which is attended by politicians and members of the British Royal Family.
Similarly to Remembrance Day, Remembrance Sunday is also marked with a two-minute silence at 11am – the symbolic time in which the armistice from World War One took place.
In recent years, there has been a push to use both Remembrance Day and Remembrance Sunday as a means of celebrating the history of British diversity by acknowledging the people of different faiths and nationalities who fought for and alongside Britain during these conflicts.
Whilst these celebrations are often done with the best of intentions, they often spark conversations about the ethics of the British Empire and the impact that it had on the countries, communities and people under its reign.
Why do people wear Poppies?
During the weeks leading up to Remembrance Sunday, people will often choose to wear a red poppy (also called a remembrance poppy) in support of the Royal British Legion charity. The Royal British Legion offers emotional, financial and social support to members of the British Armed Forces, veterans and their dependents.
The remembrance poppy is an evocative visual image of the flowers which grew on the Flanders Fields. The Flanders Fields refer to the battlefields in mainland Europe where many young men lost their lives and where many remain buried.
There has been growing controversy over the symbolism of the Red Poppy with campaigners arguing that it is being politicised to justify current and ongoing British military campaigns. Some people choose to wear a white poppy which symbolises peace and pacifism. The White Poppy is designed to remember all lives lost in war; however, many people interpret the White Poppy as a snub to the more traditional red poppy which is seen as disrespectful to the veterans and the fallen.
Irrespective of your views, your politics, or your understanding of the historical events of World War One, we are all human and Remembrance Day is a solemn, humbling and powerful reminder of what humanity is and what it is capable of.