Contents
Sitting down with your child to write the perfect letter to Father Christmas is a joyful age-old tradition. Let us talk you through the origins of the Christmas letter, how to write the letter itself (remember to download our template!) and read some advice on how and where to send it this year. Grab a cup of hot chocolate and let us share the festive spirit with you!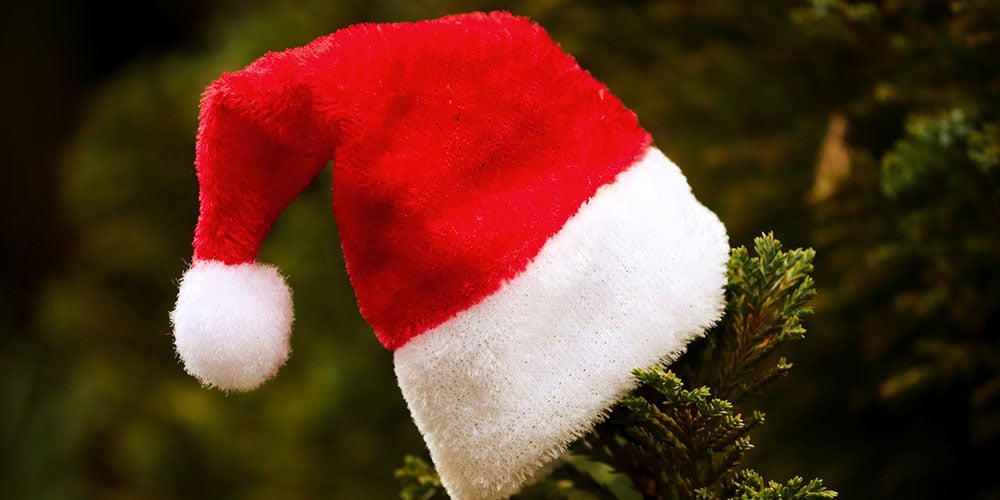 What are the origins of the letter to Father Christmas?
Every year hundreds of thousands of children all across the world get ready to celebrate Christmas by requesting presents from the man himself. The best pens and paper are brought out, glues and glitter organised and families sit down together to write letters to Father Christmas to be sent in time for Christmas. 🎅🏼 But where did this tradition start?
This practice dates back 150 years to late 19th century America, where Father Christmas, or Santa Claus, was actually more of a disciplinarian figure than a jolly man in a red hat. The first ever image of St. Nicholas, commissioned by the New York Historical society in 1810, is far from the large man in a red suit we're all used to!
The first ever letters were letters from St. Nicholas, not to him, usually via parents commenting on their children's behaviour from the year before. Postal workers began to deliver these during the Civil War, as a welcome treat or surprise to brighten up homes. As time went on, children began to reply and leave letters by their fireplaces. Local post offices cherished this time of year, gathering up children's letters and even offering prizes for the best ones.
Years and so many more letters from children later, post office services around the globe have services put in place for Christmas where children can send their letters and receive their replies in time. Sending the perfect letter to Father Christmas has become a special ritual and tells us loads about history. Read on as we welcome you to write one with your child this year. 👌🏼
How to write the perfect letter to Father Christmas
Writing a letter to Father Christmas in December is one of the best ways to build up excitement for the day itself. It's also the perfect activity to sit together as a family and do. Support your child as they figure out what they want to say, and how they want to say it. You can download our beautiful GoStudent template to help your little one write the perfect letter to Santa:
Letter-writing can be a very therapeutic and enjoyable task. It's also a great way to share experiences and express emotions and feelings. Supporting your child in writing a letter is a great way to open the lines of communication in a safe way. So where should you start?
Introduce yourself: Start with Dear Father Christmas… and then remind your child to introduce who they are and where they are from. They could also start to share some fun facts about themselves.
Share your hobbies and experiences: Spend some time reflecting with your child on

what they like to do

, and some of the fun and successful things that have happened to them over the past year. They can express these to Father Christmas to show they've been good! They could also include any

selfless deeds or volunteering

they've done (like helping you with house chores, or

being kind to a sibling

!).
Ask for what you'd like for Christmas: Now for the good part! Your child will be eager to ask for exactly what they want for Christmas. You'll need to remind them to be careful and considerate, and remind them of the thousands of children in the world who will be doing the same thing (and of those less fortunate). Don't forget manners, and remember to say please and thank you.
Sign-off: They can end their letter with a friendly sign-off and some good wishes to Mrs Claus and all the elves and reindeer as well as reminding Father Christmas about the cookies you'll leave out for him on Christmas Eve.
Decorate: Remember to make their letter

fun and stand out!

Add a theme, colours, glitter and stickers to make their letter appear as joyful as possible.
How can I send my letter to Father Christmas?
Coronavirus won't stop our letters getting to Father Christmas this year. Royal Mail have announced that if parents and their children can get their letters written by Friday 10th December, then he'll receive it in time and children will be able to get a reply. 😊
Where do you need to send them? After you've written your letter, enveloped it and added a stamp, send it to Santa Claus / Father Christmas, Santa's Grotto, Reindeerland, XM4 5HQ. Don't forget to include your name and address on the letter to get your reply. You could even have your reply in Welsh!
Whatever you might be celebrating (even if it's just having a deserved rest!), all of us at GoStudent would like to wish you and your family a very happy holiday season! ⛄