Contents
Climate change is one of the biggest factors for the success of our children's futures. It is for this reason that the Department for Education is working to come up with new and original ways to engage children with the environment and take action to fight for their futures. How are they doing this?
One of the proposals is for a trendy new initiative called 'The Energy Pod Project' which, if trialled, will see schools fitted with energy pods to fight climate change. Another proposal is a Duke of Edinburgh style Climate Leaders Award to engage children with the environment. Keep on reading to gain an insight into these new initiatives…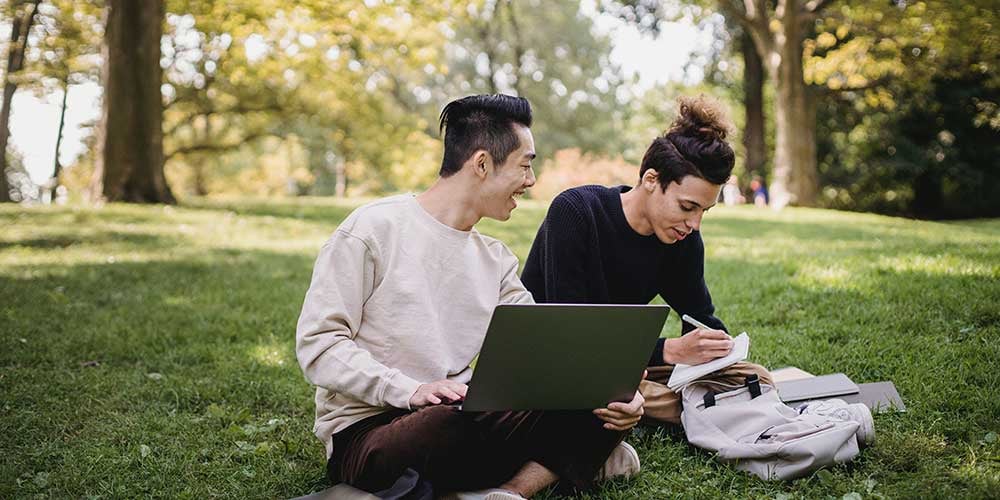 Why the environment and climate change matter to young people
The most obvious answer to this question is that they are the future and the future is theirs.
Due to the influences of social media and action from young activists such as Greta Thunberg and organisations such as Extinction Rebellion, young people are now hyper aware about climate change and the effect that it will have on their futures.
The Environment and climate change has long been on the agenda for schools. Fighting climate change is one of the best ways to preserve the futures of our children: both in the short term and long term. 💪
Despite the growing importance of sustainability and climate change for young people, it is still not a compulsory part of their education. In October 2021, the Houses of Commons debated including sustainability and climate change in the national curriculum. Even though they are not currently compulsory part of the national curriculum, there are many schools which do teach sustainability and climate change as part of their geography, science and citizenship lessons. Many people argue that this is not good enough and that teaching sustainability should be compulsory in all schools.
This hyper awareness for the environment does come at a cost, however – there are increasing numbers of young people in need of mental health support because of the doom which is projected in the media around climate change. One of the best ways to support children is by giving them hope and convincing them that we are doing what we can to fight for a better future. Outdoor activities are incredibly important for children and young people's mental health – and also for us adults as a matter of fact!
What are the Department for Education's proposals?
In November 2021, the Department for Education published their draft strategy for sustainability and climate change in the education system. The Secretary for State for Education, Nadhim Zahawi, said that he is 'committed to Building Back Greener'. As well as outlining the motivations behind the proposal, the document identifies five action areas:
Climate Education
Green Skills and Careers
The Education Estate
Operations and Supply Chains
Data
According to a 2017 Government Report from the Department of Business, Energy and Industrial Strategy, 36% of the UK's public sector building emissions come from Schools and Universities. Naturally, this seems like a good place to start. Which is where these trendy sounding energy pods come in!
The Energy Pod Project
While not much has been revealed about 'The Energy Pod Project', it is understood that the energy pods will work to decarbonise heat in existing buildings by replacing the worst heating systems such as coal and oil burners.
As well as making the school buildings more eco-friendly, the pods will act as a strong reminder to children in these schools that there are new scientific ways to modernise older buildings to make them more sustainable – it is not all doom and gloom.
The government's draft also proposes that all new school buildings should be carbon neutral.
The Climate Leaders Award
This new award is currently being referred to as 'the Climate Leaders Award'. However, the Department for Education has said it will ask young people what they think it should be called before deciding on an official name. If approved, the award, which will be similar to the Duke of Edinburgh Award, will see children "developing their connection with nature and making a real contribution to establishing a sustainable future for us all." 🌳
Initiatives like this are a great way of educating children and young people to love nature and take responsibility for the environment. Naturally, schemes like this, whilst aimed at children, also end up playing a role in educating us adults as they start those dinner conversations from which we all learn.
If you're interested to find out about more ways you can engage your child with nature, you might want to read our GoStudent article about ways to show your child the wonders of nature.
There are also plenty of other insightful articles on our blog ranging from celebrating dyslexia to knowing how much sleep your child should get.
Happy reading!