Chapters
Oxford is an incredibly prestigious university and applicants everywhere want to know how to get admitted. This easy-to-follow guide shares real-life advice, coupled with tips to help your application stand out!
Applying to Oxford requires lots of planning and preparation so this guide has been created to give you a little boost complete with tips on how to position yourself in the best possible place to get admitted! ⭐
Admission to Oxford is based upon many different components. Planning the admissions journey thoroughly will increase your chances of getting in. Making sure that your grades are the best that they can be is, of course, also important.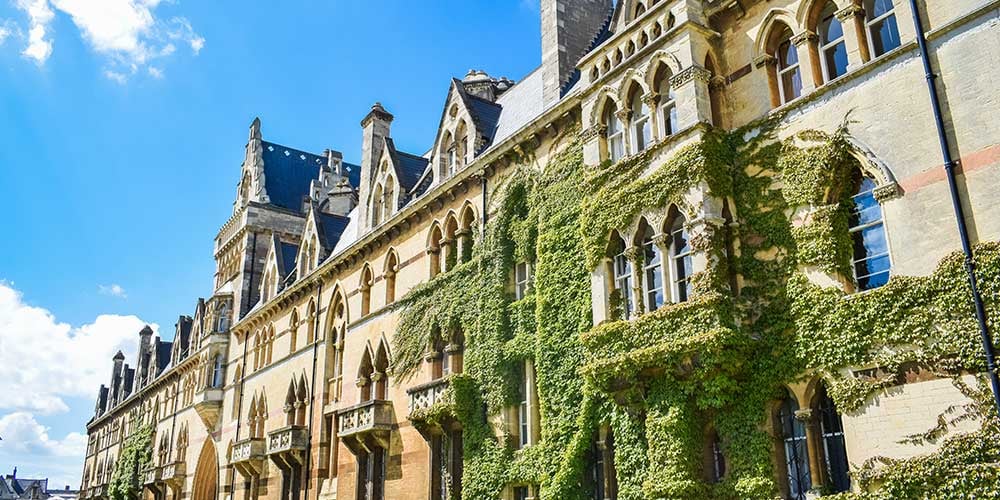 📅 Complete a UCAS Application online
An application to Oxford needs to be submitted a year in advance. The application is due the October before your course begins. You can start your application as early as June and as late as September. Our advice is to start early! ⏰
📚 Choose your course
Choosing a course should be based on what you like to do. It's important to consider the following:
What piques your interest?
What are you passionate about?
The course you choose does not have to be based on the best grades you got in school - your course choice should reflect what you love and want to learn more about. You can read more about the UCAS application process here.
✅ Meet the requirements
Taking the step to choose a course is great, now be sure to find out what requirements must be met in order to continue the application for admission.
❓ Are applicants required to submit written work?
❓ Are applicants required to complete tests?
❓ Are your grades in line with the required grades?
❗ Make sure you find out what the requirements for your course application are, follow the instructions and be aware of deadlines.
⚖️ One college or open application
When submitting a UCAS application, you will be asked if you'll be applying to one specific college or if you would like to leave the application open to several colleges of your choosing.
If you would prefer to choose just one, that's totally fine. If you decide to leave the application open to more than one college, you may be called to an interview with a college that has fewer applicants. In any case, it's up to you. Just make sure you are prepared to make that choice when you are completing the UCAS application. 😁
✉️ Personal statement
😎 This written piece is an opportunity to sell yourself!
🌟 You will need to tell Oxford tutors why you are a great student.
🧠 Tell them why you have decided to take the course you have chosen.
🧐 What motivated you or sparked your interest in this course area?
🎧 Did you hear a podcast about it?
📺 Watch a Youtube video?
👓 Perhaps it was something you read about in a magazine?
Applicants can include influential pieces that sparked an interest in their chosen subject. Whatever the reason, it's important to share this information in the statement.
Applicants should also include any work or volunteer experience they may have in this course field. Our advice is not to overthink this – just show yourself, your authentic self, and let Oxford see who you really are! 🌠
🤝 Interview
✔️ After the various elements are reviewed applicants who are chosen will be put on a "shortlist".
✔️ This shortlist is composed of students that met all the requirements and had strong personal statements.
✔️ If you are chosen for an interview, you will be asked to meet with up to 4 tutors in your course selection.
✔️ These interviews are to get to know each applicant as a person.
✔️ You may be asked to work out a problem or read something you have never seen before.
✔️ The goal is to get each applicant to think and adapt to the situation. Can you problem-solve? Can you think outside the box?
✔️ Getting the answer wrong or failing to complete the task doesn't mean you have failed the interview. It's how you handle yourself at that moment that matters. They will take note of your behaviour in this real-life situation. 👍
🍾 Decision
Decisions are made by January and if you were successful, you'll receive a Conditional Offer to the University of Oxford. This means that you will be admitted to the programme in autumn upon completing all conditions in the offer by a specified date. 🥂
We have tutors to assist with all subjects to help you achieve those A's needed to apply for the top university courses. Try a free trial class with one of our excellent tutors to make sure your grades are the best they can be before applying to university.