Contents
If you work as a teacher or a tutor, it is almost impossible not to have noticed – at some point or other – a child doing a TikTok dance: the sort of dance that back in the days of puritanism would have probably had them condemned for being possessed by a demon.
In a similar fashion, TikTok, the fastest growing brand, has possessed children with an urge to dance, lip sync, share their political ideology and flood the internet with cat videos. Read on to find out what TikTok is, how it affects children and why you, as an educator, need to know about it…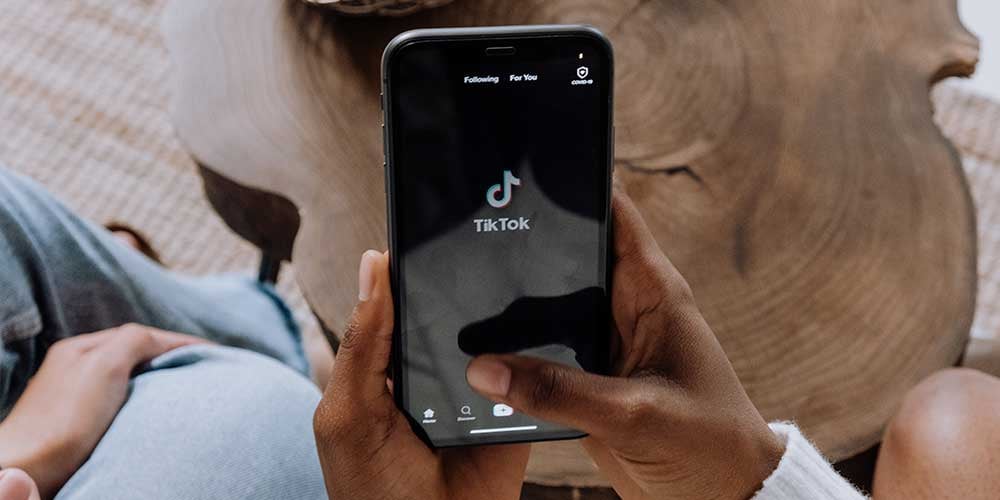 What is TikTok and who uses it?
TikTok is a social media platform which has been crowned the fastest growing brand in the world. It is a social media platform on which users post short videos of…. well… literally anything!
Whether it is the world of fashion, a random challenge which no one really understands how it started or why it exists, or tips on how to care for plants narrated by a weird robot voice, TikTok has it all. It even has dedicated accounts just for teachers: there are accounts by teachers, accounts for teachers and accounts dedicated to those weird and humorous things that only people who work with kids can really understand.
As educators, it is nothing short of our moral duty to keep up with the latest trends... 😇
With over 3 billion downloads and 50 million active daily users, TikTok is used by people from all over the world. According to Backlinko:
25% of TikTok's active users accounts are people aged 10-19.

22.4% of TikTok's active users accounts are 20-29.

21.7% of TikTok's active users accounts are 30-39.

20.3% of TikTok's active users accounts are 40-49.

11% of TikTok's active users accounts are 50+.
This means that the largest group of people using TikTok are children, which is exactly who we work with at GoStudent!
Who is the most followed teacher on TikTok?
@gostudent_life. Ok, we will hands down admit that we are not (yet) the most followed teacher TikTok account. 😜 But GoStudent has just acquired Seneca Learning and are quickly working our way to the top. Watch this space and follow us!
There are hundreds of teachers on TikTok trying to get famous. Some of them even have millions of followers! So here is a breakdown of some of the TikTok teachers you might want to follow:
With an impressive 1.5M followers, maths teacher @the_mrskelly has some great visual tricks to help children do maths! If you teach maths, watch what she does and make notes! 📝
If you want to laugh at some of the rather ridiculous differences between primary and secondary school pupils be sure to follow @lessonswithlewis. They grow up so fast. And become super sassy super fast.
UK Media Studies Teacher Trish @media_mother posts some hilarious videos all about the UK education system, British students and British teacher problems. Definitely worth checking out!
Possibly one of the most wholesome Teacher TikTok accounts, @mrmonroeandnala is run by the teacher we all wish we had in primary school. Also, he brings his dog Nala to school. An absolute win and a top reason to follow his account! 🐶
Teaching reading to primary school kids? Then @learningwithheidi is a must follow account with lots of tips and tricks on what she calls 'the science of reading'. 📚 Heidi's account also explores best practice sharing ideas such as teaching skills not words!
Want to decorate your teaching space with plants? Then check out @teachingontables' account! She is also an advocate of teachers having social media accounts which children can follow claiming that it shows them the real world rather than the facade of teachers having no life and living in cupboards.
With self-identified 'wholesomely cringe content' @mr.mctiktok managed to build up a follower base of 2.3 million TikTok users. He posts videos from the classroom – many of which have absolutely no value other than mild humour and major cringe (but wholesome cringe). He is basically just a child in an adult body who happens to work in education in the USA. We're pretty sure that those sorts of videos would get you banned from teaching in the UK. Watch, enjoy and maybe don't copy… 🤷
If you want an account with plenty of teacher tips and some happy go lucky kinda videos (i.e. less of the crushing cynicism and sarcasm), you can check out @ms.writer13. She also has some important posts about the importance of focusing on teachers' mental health.
Maths Teacher @jknight5253 posts a combination of videos. Some of which are just silly and in some of them he talks about the joys and hardships of teaching. Great for knowing what goes through the minds of trendy young teachers.
As it says on her bio, 'here to make you laugh'. If you just want to watch a maths teacher dance and lip sync you should check out @funny_maths_teacher posts. Lots of feel good content. She even posted about her engagement which got her followers all aflutter.
Even though he has left the profession and is no longer a teacher, Brandon Holeman @bcholeman posts some inspirational and motivational messages that are worth hearing. Oh, and he's funny too!
Do teachers have time to be bored? Apparently so! @bored_teachers has a collection of videos which humorously highlight the joys, struggles and randomness which come with working with children. Definitely worth watching if you need a pick-me-up!
Teacher Luke teaches all sorts of colloquialisms and slang for people who might be learning English as a second language. Follow @english_with_teacherluke to check out some of his – at times sassy – videos on mastering the English language. Warning, if you leave a comment criticising his videos, make sure you use correct grammar or he might just roast you to his 1.1 million followers… 😳
Enough small talk, time for the big guns. 💪 With 3.2 million followers, @iamthatenglishteacher has some great videos about learning English. It's clear that her students know the difference between their 'there' and their 'they're'!
Can teachers do TikTok?
Well, there is the question 'can teachers do TikTok' and 'should teachers do TikTok'. As our list of celebrity TikTok teachers shows, some teachers can make it big.. The question of whether it's safe for teachers to do TikTok is a whole other issue in itself. Naturally, it depends. Here are some of our tips:
Can a teacher have a TikTok account? Sure, why not? ✅

Is it cool to follow other teachers? It's a free country! ✅

Can I post my own videos? In theory this is fine but there are some serious no-nos. If your children see what you post and it is in any way inappropriate (swearing, sexual references, drinking, pole dancing etc…) you could get fired. It is important to remember that not everyone is as liberal as you might be.

Posting a video from your empty classroom? This is ill advised as it opens the possibility of a data breach (this can even be something simple like revealing a child's name). ❌

Following students online? Never never never. ❌

Having a student follow your account (assuming it is not private)? Grey area and is best avoided! ❌
Digital footprint is a thing and schools and parents can never be too safe when it comes to safeguarding. The best thing to do is avoid posting yourself.
Why teachers should use TikTok
Teachers and tutors should use TikTok for many reasons – to break it down and also quote one of the best cowboy movies of all time: 'there is the good, the bad and the ugly!'
The good
There are many good reasons for teachers to use TikTok. First and foremost, if done in moderation, it can be super fun. TikTok is genuinely full of really fun content to make you smile and perk up your day!
Aside from the fun, there is lots of professional content which can help you with your tutoring and teaching. Social media platforms such as TikTok can be a great way to connect with likeminded people who share the same passions, problems and beliefs as you do. Whether the content focuses on how to pass English GCSE or how to successfully apply for university, TikTok has it covered and educators can pick up on some of the tips and tricks of the trade.
It is sometimes good to see what the pupils see. 👀 TikTok is used to help children learn about social justice issues and has been used to promote important life lessons which help make society a better place. Whether it is signing a petition or learning about oppression, TikTok has engaged children and young people with social justice campaigns ranging from LGBTQ+ to Black Lives Matter. As well as the cat videos and the bad lip syncs, it is a platform for social justice. It's good to know what movements are trending with children.
The bad
It is important to know that TikTok has a bad side which can lead to lots of problems which educators need to be aware of.
As professionals with a duty of care for children, teachers and tutors need to know how to prevent social media bullying. Being on those social media platforms allows educators to better understand the context in which that bullying might be taking place. Like the rest of the internet, TikTok can be a dangerous place. Our experts at GoStudent wrote an article for parents on how to keep kids safe on TikTok. Check it out!
The ugly
Educators need to be careful about their digital footprint and make sure they remain professional. Safeguarding issues apply online in the same ways they do in real life – maybe even more! ⚠️
According to the government's Teachers' Standards, teachers need to 'maintain high standards of ethics and behaviour, within and outside school' and this applies to social media. As tutors, it is important that we are aware of the standards which are imposed on the professional field.
The world of social media is ever growing and ever changing. It influences the ways children think, the way they learn and ultimately the way teachers teach. If you work with children, it's good to keep up.
If you're interested in working as a Tutor with GoStudent, you can register to become an online tutor on our website. It's an exciting and flexible opportunity to make money!