COVID has been with us for well over a year now, and online learning has become the new normal. Want to improve the quality of your child's education during the pandemic? Or simply want to boost their motivation with something a little more interactive? Keep on reading to discover our top online learning courses for children.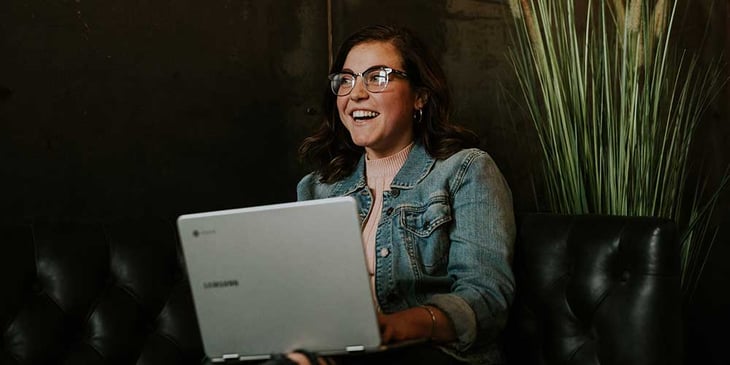 Udemy 📚
Much like Skillshare and Domestika, Udemy is popular among adults wanting to brush up on or acquire new skills. But did you know Udemy also offer classes built specifically for kids of varying ages groups? From courses that assist with standard school subjects like Maths and English, to courses that cover entirely new topics like Technology, Cooking, Coding and Art. Find the right Udemy course for your child today.
Outschool 🏫
Covering a variety of topics covered in the standard curriculum, Outschool is suitable for children ages 3 and up. Although these classes aren't free, the variety available and the expertise of the teachers makes Outschool an online learning platform you don't want to miss out on.
Adventure Academy 🗺
Suitable for those aged 8 to 13, Adventure Academy aims to keep kids engaged and excited about learning. How do they achieve this? The lessons are presented as a series of games where kids can learn Maths, Science, Social studies and language arts like comprehension, writing and spelling. Adventure Academy is available on all platforms and kids can work through it alone or play with friends.
Zearn 🧑‍🏫
Learning is made fun for children ages 5 and up with Zearn – a learning portal that uses animation, digital lessons and tutorials to teach. Children will receive encouragement and feedback when they make a mistake, making Zearn ideal for kids that don't like school because they're struggling. Sign your kids up for Zearn today.
When searching for something that suits your child's needs, be sure to do your research and fully understand what you're signing up for, especially when there's money involved.
Online Tutoring 🧑‍💻
Online courses are great and all, but have you heard about our online tutoring programmes? At GoStudent, our tutors work with your child on a one to one basis, designing learning plans according to their specific needs.
We know that every child is different, which is why our virtual classrooms are designed to cater to the individual needs and learning styles of your child.
Now that you have an idea of what's out there, what do you need for online learning? All you need is a laptop, a headset, access to the Internet and potentially a Zoom account for video calls that some classes may include.
What's the best headset for online classes? 🎧
Technology moves so quickly and sometimes it's hard to keep up. So when it comes to what's 'best' it's less about what's new or most expensive and more about what's comfortable, compatible with your device and suits your budget. The key functions of the headset are whether there's a microphone included and if the audio quality is reliable. There are many opinions out there, so we thought to share the ones we trust. Read more here.
What's the best laptop for online classes? 💻
Once again, it's hard to say what's 'best' when it comes to any sort of device. However, with laptops there are very specific functions you'll need for the purchase to be worthwhile in the long run:
👉 A screen suitable for reading – no smaller than a 14-inch
👉 A substantial battery life – something that gives you 9+ plus hours before you have to charge
👉 An operating system that you're comfortable with – the choice is really just between Windows 10 and Mac OS
👉 Minimum specs for the price point – you'll want something with at least a Core i5 processor and 8GB of RAM to ensure you don't encounter lagging
👉 Enough storage – since the laptop is for learning, you shouldn't need too much storage and can probably get away with 128GB
The beauty of online courses and digital tutoring is that they work from anywhere. Your local coffee shop, the library, your living room or even from bed (although that's not the most productive of spaces).
Does your child need help with something they've learnt online or at school?
A little one-on-one support can go a long way in, especially when it comes to new subjects. And sometimes kids just need an extra push. GoStudent tutors are equipped to assist with various subjects and all learning styles. Interested? Set up a free trial lesson with one of our tutors and see for yourself! 👏