Contents
As any parent knows, kids require a lot of supplies for school. Every school year, your child will likely go through several notebooks and countless pens, pencils and sharpeners. 🖊️
Most families go back-to-school shopping before school starts to stock up on all the necessary stationery kids will need ahead of the new school term. This can easily become a pretty expensive affair. But have no fear! GoStudent is here to save the day. In this article, we'll tel you where you can find the best school supplies for your child, and give you some great tips on where you can shop second-hand to save money. 💰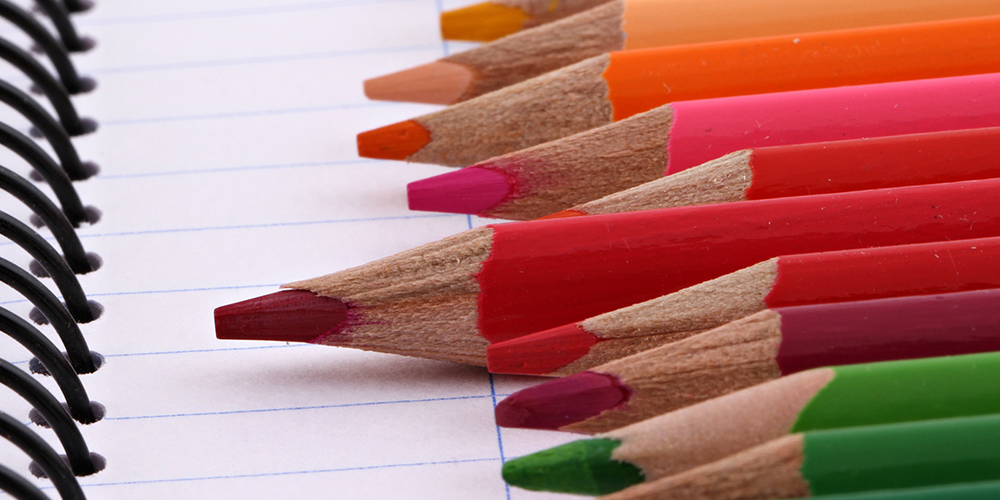 Figure out what your kid needs 🧐
The first step to getting your child ready for the new school year is to get an overview of what they need. Keep in mind that what your kid wants is not necessarily what they need, and in order to keep costs down, it's a great idea to sit down with your child and write a list of the items you absolutely need to get. 📝
A typical back-to-school stationery shopping list is likely to include the following:
Pens
Pencils
Highlighters
Notebooks
Ruler
Rubber
Pencil sharpener
Bookbag/backpack
Pencil case
Folders


Do your research 🔍
The next step is to do some research and determine what shops/brands would be best suited to your child and your budget.
Among the affordable options for back-to-school shopping, Ryman is a very popular chain covering all stationery needs, and they usually have great sales or package deals available for back-to-school supplies. 🎓 WHSmith is another great option for those shopping for school supplies, and The Works is also becoming more and more popular among parents stocking up for the academic year.
If you'd like to invest a little more money into your child's school supplies 💸, you may prefer more high-end shops such as Paperchase or Smiggle. Here, you'll be able to find a lot of fun, great quality items your kid will love using during the school year – such as pretty notebooks, cool pencil cases and scented felt-tip pens. 🥳
A lot of kids find it more fun to study and work on their learning when they have fun or cool supplies to use, so the stationery you choose can really make a difference!
When they're fully stocked up on supplies, your child is one step closer to being ready for the new school year – but if you'd like to make sure they're as prepared as possible, why not consider online tutoring? Our team of experienced and helpful tutors are ready to help your child learn and develop their knowledge across a wide range of subjects.
Buying school supplies second-hand 📚
For some families, buying everything that's needed can be a challenge. If you're looking to save some money on school supplies for your kid, buying some items second-hand can be a great solution – 🍃 plus. you'll be doing your part for the environment by picking up some unwanted items that might otherwise end up in landfill!
In the UK, there are a number of great options for finding stationery for your child second-hand:
👉 Gumtree is a popular online marketplace where you can find some great deals on school supplies.
👉Vinted is another very popular platform for children's school supplies as well as clothing.
👉Preloved is also a great option with a range of items available for children and teenagers.
👉Schpock is also gaining popularity among parents looking to stock up on school supplies for their kids.
With this guide to where you can buy the best school supplies for your kid, we hope you'll feel prepared for the school year ahead! It's no secret that kids often find studying more fun when they've got fun supplies they like, so buying a great selection of stationery is a great investment.
If you feel like your child could need some extra support and guidance when it comes to learning, why not book a free trial class with one of our great tutors? We're ready to help your child with whatever they need some extra support with.