Contents
A lot of parents find themselves looking for creative ideas to keep their kids occupied and engaged during the holidays. There are plenty of fun Christmas-related activities you can do with your kids, such as writing a letter to Santa, or cooking up some delicious festive recipes.
Learning another language is super beneficial for kids, and if you'd like to introduce your child to a new language, there's no better time than this holiday season - especially since you can make their learning Christmas themed! Why not get your child started with learning a new language by taking a look at some of the most well-known Christmas songs from around the world? 🎵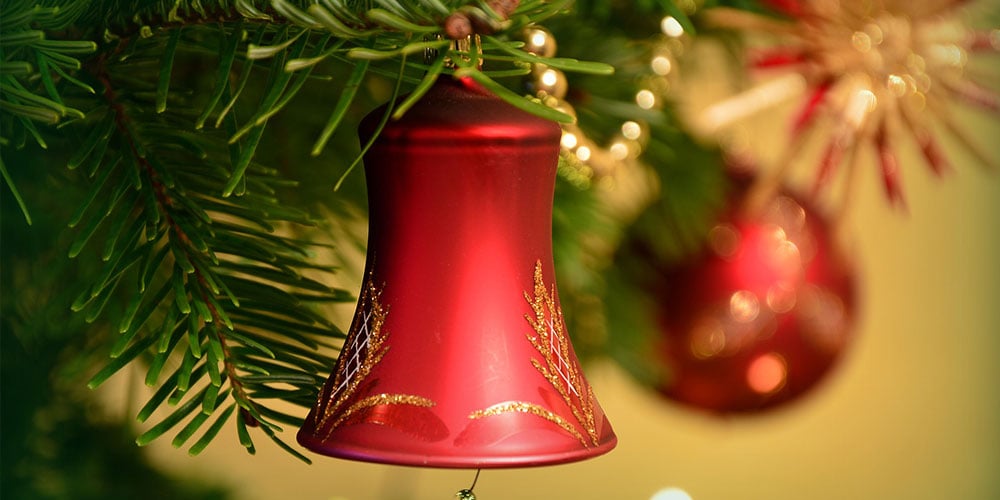 Language learning with Christmas songs
Using Christmas songs to get kids interested in learning other languages is a fantastic idea, especially for those long afternoons inside during the holiday season when your kids are itching for something fun and different to do. Learning a new language can seem daunting, but it's actually not hard to get started, and kids usually pick up language skills quite easily at a young age. ❄️
There are a range of great, kid-friendly Christmas songs from all around the world, so why not try teaching a few to your kids? It's a fun way to spark an interest in languages, and you'll find plenty of Christmas song lyric videos on YouTube that are aimed at kids. If you'd like to really bring the learning to life, why not try doing some festive arts and crafts inspired by the songs you're listening to with your kids? Christmas is the perfect time to get creative indoors, and there are a wealth of resources online to aid language learning – such as these helpful apps and YouTube channels.
Feliz Navidad
The Christmas song Feliz Navidad is an iconic holiday tune in most Spanish-speaking countries as well as abroad. Teaching your kids this song is a great way to ease them into learning Spanish, especially since part of the song is in English and the lyrics are simple. Feliz Navidad is a fun, easy song to sing which makes it a fantastic option for younger kids whose language skills are still in development. 🎄
O du fröhliche
This traditional German Christmas carol has a strong history in Germany, as the song was written in the 1800s. O du fröhliche is a lovely Christmas melody that your kids are sure to like – but keep in mind that German can be a challenging language. This holiday song may be best suited to older kids who may have an interest in learning German. If your child is keen to work on their German, why not consider getting them some extra support in the form of personalised 1-on-1 tutoring sessions?
Petit Papa Noël
This French Christmas song is a true classic – in fact, the Grammy-winning singer Celine Dion has covered it. Petit Papa Noël is a sweet festive song that may be a little challenging for beginners, but if your kids may be studying French at school soon, it's a great place to start! 🎅
A Pukeko in a Ponga Tree
Hailing from New Zealand, the holiday song A Pukeko in a Ponga Tree is the Aborigional Maori version of the English Christmas carol The Twelve Days of Christmas. The song is a fun and festive way for kids to improve their memory, and as an extra bonus, they'll also be able to learn about Maori culture. 🎁
Tu scendi dalla stelle
Tu scendi dalla stelle is an old Italian holiday song that remains as popular today as it was when it was written in the 1700s. During Christmastime in Italy, this classic carol can be heard pretty much everywhere. The lovely, festive tune is often sung by children's choirs, but has also been performed by world-renowned singers like Andrea Bocelli and Luciano Pavarotti. This is a sweet Christmas song that may serve as a great introduction to the Italian language for your child! ⭐
Learning a second language is very beneficial for kids, and getting started with some simple and fun Christmas songs from different countries is a great way to get your child interested in developing their language skills. As an added bonus, a fun afternoon spent singing holiday songs from around the world is a great way to spend time with your kids at Christmastime!
If your child is interested in working on their language skills or you think it might be helpful for them to have a little extra help ahead of the next term's learning, why not consider online tutoring? Our experienced tutors offer tutoring sessions that are tailored to your child's needs and learning objectives, so they have the best chance to succeed! 🚀