Contents
TED Talks can be a great way to get a quick and motivational boost. Over the years, TED Talks by kids have also become popular. Speakers as young as 7-years-old to teenagers have delivered some hugely impactful speeches.
Listening to these extraordinary kids talk about the issues that impact them through their personal experiences, can help you gain insightful knowledge on parenting.
Adults often struggle or forget to listen to children. These TED Talks by kids are a way to cultivate that habit. Children are also more likely to get inspired by the stories of these speakers. Unlike adult speakers, child speakers are more relatable and trustworthy for children. ✊
At Gostudent we curated a list of TED Talks by kids to inspire you and your children. These speakers come from a diverse range of age and nationality.
From creating confidence, kindness and purpose, to happiness and digital creativity, these kid speakers explore topics that will help you and your child thrive.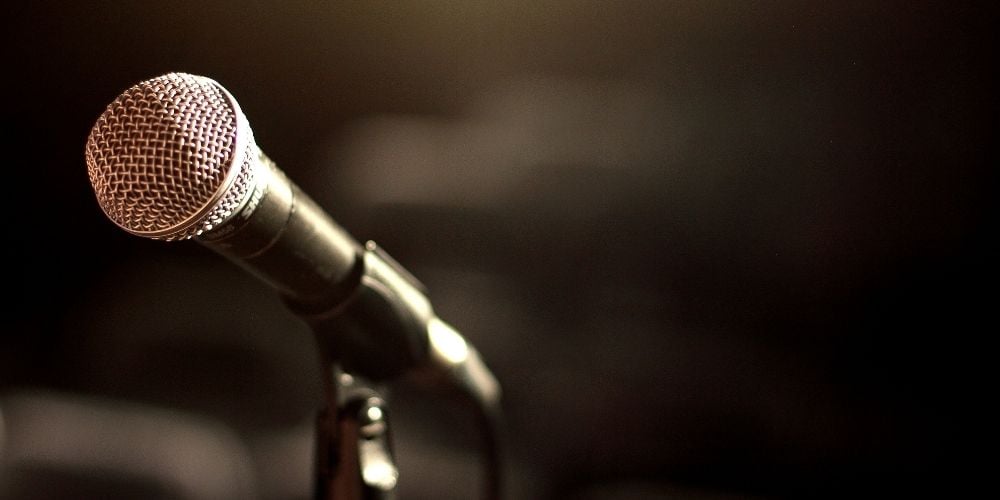 #1

The Magic of Reading by April Qu

It's a truth universally acknowledged that reading has tremendous benefits for the wellbeing of both adults and children. Yet in this digital age, devices provide so many distractions that the magic of reading is often forgotten. 📕
In this talk, 11-year-old April Qu, eloquently describes the numerous ways reading has enriched her life. Perhaps the most profound message of the video is when Qu says – "Freedom to read and freedom to choose what to read is one of the best gifts my mother gave me."👌
Coming from this young girl, this message lets you know the transformative power of encouraging children to read.
In the video, Qu marvels at the way reading transport her to lands unknown leads her to experience adventure and takes her away from the monotony of everyday life. For Qu, reading isn't just about living in fantasy but has also helped her form meaningful friendships as she discusses the themes and characters of her books with her peers. Qu also passionately relates the way in which her favourite authors have inspired her to become a writer herself.
If your child is struggling to get hooked on reading, this talk will surely give them the motivation to read more.
#2

Dream the Impossible by Sparsh Shah

This talk by Indian American Sparsh Shah is one of extraordinary resilience. He begins with his story of fighting osteogenesis, a rare incurable genetic disease of the bone. The doctors pronounced that he'd only live a day or two. While he proved them wrong, through the 13 years of his life Shah suffered over 130 fractures. Making his bones so fragile that he will always be wheelchair-bound. Yet mere survival is not Shah's inspirational story. Despite his difficult health condition, he paves his way to lead a life of purpose and passion. 💪

As he puts it in this TED Talk by Kids– "making the impossible, I-Am-Possible."

Encouraged by his parents, Shah describes his journey of pursuing music, which led him to pioneer a fusion genre of Indian classical music and American hip hop, known as 'Ragarap'. Now a YouTube sensation, Shah aspires to win a Grammy one day.

Through his TED Talk, an energetic Shah motivates his audience by laying out the roadmap that led him to both success and happiness. Those building blocks are – find your passion, never holding back, community service and dreaming big.

This video is sure to inspire both you and your child to face even some of the seemingly biggest challenges in your life with a fearless mindset. 👊

#3

What Adults Can Learn From Children by Adora Svitak

In this talk, Washington-based preteen Adora Svitak explores the underrated benefits of adults learning from children. For her the biggest lesson that adults can learn from kids is "the audacity to imagine and push the boundary for possibility." 💫

Svitak explains that what allows kids to dream big is that unlike adults they aren't held back by the fear of failure. Through research and real-world examples Svitak explains how kids have many valuable lessons to share with adults. For Svitak, "learning between grown-ups and kids should be reciprocal."

You probably might agree that this is a rare occurrence. Svitak explains that the lack of trust and many times constant control parents have on kids, prevents mutual learning. Through her own personal experience, she explains how having faith in your child's abilities and instincts can help both parents and children lead a happy life.




#4

Why Friends Mean Happiness by Evya Dusetzina

Evya Dusetzina, emphasises the importance of friends. Through research and her own life experiences she describes how strong friends can help both adults and kids lead longer and happier lives.

She puts emphasis on the social skills that good friends help one develop. As well as how friends reduce the stress in your life with their love and support. She suggests simple ways like listening to others and acts of kindness as ways of making friends, especially for young children like herself.

Dusetzina ends her speech with a quote from Winnie The Pooh – "A friend is one of the nicest things you can ever have and one of the nicest things you can ever be."

If your child is struggling to make friends, this talk can help them overcome those hurdles and make meaningful connections. It's also a simple reminder for adults to keep their old friends close and strive to make new ones as well. ☝

#5

A 12-Year-Old App Developer by Thomas Suarez

In this digital age, coding is the future of jobs. 12-year-old Thomas Suarez talks about how kids can be ahead of the curve by learning how to code from a young age.

He shares his own success story, where he experimented with learning different coding languages, which gave him the confidence to develop apps.

With the support of his parents he was able to develop these apps on the Iphone software development kit and also make them available on the Apple store. From the success of his app's recognition and inspired by Steve Jobs' work, Suarez went on to open his own app club. Here he mentored his peers to design apps and share them with the world.


Suarez gave this talk in 2012. Today he is a software and electronics engineer who has prototyped a modular 3D printer, built open-source tech projects, conducted human-computer interaction research at Georgia Tech, and even become a Thiel Fellow.

Suarez feels that being a kid is ideal for creating an app. Born and raised in the digital age, kids know more about the know-how of technology than teachers and parents. He encourages adults to expose their children to platforms that can help them develop their digital creativity. 💪
#6

Finding The Heart of Bullying by Haley Roa

In her talk, Haley Roa tackles the issue of bullying. For Roa, the solution is rather simple, – "having empathy can erase the world of bullying." ✌
Roa shares healthy ways to react to bullies as well as comfort victims of bullying. Though perhaps the most effective solution for Roa to end bullying in kids is for them to have strong and supportive friends. She shares her own personal experiences on how she formed good friendships.
Roa motivates her audience to become a "kid against bullying." This means kids should raise awareness about bullying and stand up for all those they see getting bullied. For Roa, all kids deserve to be safe, included, valued and accepted. She feels that in this way, loneliness and isolation at school can come to an end.
#7

Diversity and Inclusion by Maryam Elassor

Racism, casteism and religious biases can be difficult concepts for children to understand and even more difficult to explain. Yet through her personal story, Maryam Elassor explains how showing kindness can lead to an understanding of what diversity and inclusion really mean.
Elassor shares her experience of being discriminated against for wearing a hijab. Instead of reacting with meekness or hostility, she chose to practice empathy. This led to learning about her discriminator's own story of struggle and the cultivation of a beautiful friendship between them. Elassor also encourages her audience to understand their own biases and ask for forgiveness when they knowingly or unknowingly hurt others.
For Elassor, fighting ignorance about people's differences with knowledge and patience can make the world a more peaceful and harmonious place. Her message to her audience is to focus more on our collective similarities as human beings than our differences. ✊
Though perhaps the most moving part of this talk is when Elassor, through a poem, explains the struggles Muslim children go through when their religion is misunderstood. The poem is called "Muslim Child" by Rukhsana Khan –
"Muslim Child
Child of Peace
Child of War
From a far-off distant shore
What do your black eyes see?
My eyes are not only black
Sometimes they are blue as the sky
or green as the tropical sea
Or brown as the trunk of a palm tree
And every shade in between.
My skin can be black as molasses
Or pink as the blush on a rose
As golden as freshly made honey
Or dark copper brown as a penny
And every shade in between.
I am the richest of the rich
And the poorest of the poor
As famous as famous can be
A general's child, pampered and bored
A solider's child, orphaned by war
And every rank in between.
I come from many countries
Speaking many languages
But with one set of beliefs.
I believe in Noah and Jesus and Abraham
Muhammad and Moses and in God who sent them
And in every messenger in between.
(God bless them)
So then,
Muslim Child
Child of Peace
What do your black eyes see?
I see that we're each a piece in
the puzzle of humanity;
I'll try to understand you if
You try to understand me."