Contents
There are so many great songs for babies and toddlers but we're going to narrow it down to our favourite 10 for different age groups and explain why. ✨ We'll also share some fun and stimulating music activities for your infant or toddler that will help their mental and physical development.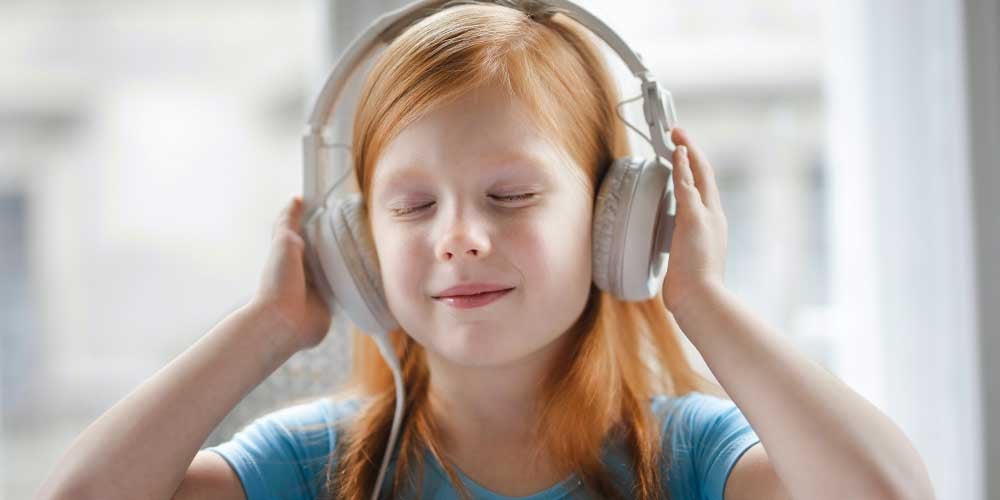 What music do babies prefer?
Studies have proven that babies can hear and remember music from the time they're in the womb. 👶 You've probably heard many of your friends talk about their baby's favourite tune or genre and these can vary as they do in adults from classical to techno.
However, one study noted that newborn babies tend to prefer Bach to Aerosmith. There is plenty of other literature that states classical music is healthy and soothing for babies so it's a great place to start.
As we all know, and usually can't help doing, babies love adults' voices when we speak in "motherese": the sing-song tone reserved especially for babies. 🎵 That's why babies love nursery rhymes so much and silly sounds and actions incorporated for extra stimulation and amusement.
We're going to share our top 10 songs for babies under 6 months, aged 6-18 months, and 18 months-3 years old.
Our top 10 songs for babies under 6 months
What are some good beginner songs to play for a baby? At this age, you will be doing all of the singing and making funny noises in songs. There's no reason why this shouldn't be fun for both you and your child. 💃
Of course, you're going to want to arm yourself with songs for different times of day and play. Lullaby songs for babies are great when you are trying to put them to sleep, whereas you will want some more active engaging songs to stimulate them and keep them entertained when they should be awake. 📻
We should mention that your little one will want to keep listening to many of these songs and sing them once they get a bit older. The songs with actions are particularly useful because your child can join in later. They're also great for improving coordination and motor skills.
Here are the 10 best songs for babies under 6 months.
1. Itsy Bitsy Spider

🕷️
This classic has everything: soothing tone and melody, great use of repetition, and plenty of actions to boot. Incorporate a little tickle on your baby's body when the spider is washed out and you should enjoy a giggle every time.
2. Round and Round the Garden
This song calls for heavy doses of contact between you and your baby so it's always a winner. While you're singing the words, you take your baby's palm and use your index and middle finger to "walk" around in circles.
3. Head, Shoulders, Knees and Toes
This repetitive song means you'll be touching or pointing to your body parts including your face, which will be hilarious to your baby.
4. Twinkle Twinkle Little Star

🌟
The ultimate bedtime lullaby to serenade your baby to sleep. You can try rocking your baby in your arms at the same time before putting them down.
5. Air on the G String
This Bach favourite is great background music for your baby to listen to. You can even find collections of the best classical music for babies to run for hours including this great piece.
6. This Little Piggy

🐷
Wriggling each of your baby's toes on their foot as you sing this rhyme is a sensory delight for them.
7. Mary Had a Little Lamb

🐑
This sweet nursery rhyme has a catchy melody for you to sing to your baby and, adorably, is based on a true story.
8. Skinny Marinky Dinky Dink
Definitely more on the silly side but the melody is loved by babies the world over and the lyrics are oh so sweet.
9. The ABC Song
Expose them to the alphabet early on and there's no chance of you forgetting these lyrics!
10. You Are My Sunshine

🌞
It doesn't get any lovelier than this. Definitely one for sleepy time and to put a smile on your face and your baby's.
The 10 best songs for babies aged 6-18 months
Your little one will be getting progressively more mobile and can start enjoying bopping around then walking and jumping around to some of these fun tunes.
Here are the 10 best songs for babies aged 6-18 months.
1. Baby Shark
Catchy with simple lyrics this is one every child will request hundreds if not thousands of times in their life. It's great for learning different family members' roles and having a laugh.
2. I'm a Little Teapot
A cute little number that is sure to get a giggle out of your little one thanks to the silly actions that should go along with some over-exaggerated facial expressions.
3. Row Row Row Your Boat
This is a great song for babies who can sit or are just starting to. Grab their hands and rock them back and forth as you sing.
4. Five Little Ducks
Sneak in some numbers early and they will love the fact that you have to "Quack".
5. Do Your Ears Hang Low?
There are a few variants of this song so just go with what you know or pick the one you like best. It's silly, will get your kid bopping around and can have simple hand actions.
6. When You Wish Upon a Star
A Disney classic, this soothing lullaby is a great song for bedtime or naptime.
7. Clap Clap Clap Your Hands
This is a great one to introduce them to different movements and body parts.
8. Humpty Dumpty
This classic English nursery rhyme never fails to get laughs.
9. How Much is That Doggy in the Window?
This song came out in the 50s but its adorable lyrics make it perfect for babies. There are plenty of other animals called out in the song too (bunny, parrot, fishies).
10. Hickory Dickory Dock
This song is great because it has a heavy use of repetition, has lots of verses (plus you could invent more), and your child will be able to join in with the "tick-tocks" or at least bob their head to them until they start finding their voice.
Best music for babies aged 18 months and above
Heading into the toddler stage can mean a lot of fun for you and your little one. We have some classics that never fail to win babies over.
Here are the 10 best songs for babies aged 18 months and above.
1. Pat a Cake

🎂
Highly interactive, you sit across from your toddler and clap your palms against theirs in time to the tune.
2. If You're Happy and You Know it
Get your toddler stomping their feet and clapping their hands to this happy number.
3. Ring Around the Rosy
Enjoy dancing around in a circle with your little one and watch their energy fall to the ground each time followed by a giggle.
4. The Wheels on the Bus

🚌
This song for toddlers has more words than most so it's great for learning vocabulary. It's also accompanied by many actions so reinforces the different sounds and what the words mean for your little one.
5. The Grand Old Duke of York
Another nursery rhyme that has lots of words that are most practical too so your child can learn their "ups" and "downs" while moving along to the lyrics.
6. 10 Green Bottles
This is a great song for babies to learn and practice numbers. Try and get 10 props so you can show them or have them lay one down each time a bottle "falls".
7. Old MacDonald Had a Farm
Your child can enjoy singing along when they're able or joining in for the animal noises and the E-I-E-I-O, or just get a kick out of you doing it.
8. The Hokey Pokey
Always fun and guaranteed to get your little one involved they can learn body parts and their "lefts" and "rights" at the same time.
9. The Ants Go Marching

🐜
Another great little tune for learning numbers and for getting some exercise while marching around the room.
10. B-I-N-G-O
Get them excited about Bingo the dog and start to spell at the same time.
You should also consider including a baby parachute song at your child's birthday parties or playdates once they can stand up. The idea is the children (and adults if you need more people to hold the sides of the parachute up) hold the parachute while singing along to a nursery rhyme and either wave it up and down or walk around in a circle.
Musical activities for babies under 6 months
Babies are easily stimulated at this age and there has been much research that says music promotes a baby's and child's development. 🥰 Many mothers notice that their baby responds to music in their belly and studies show that babies can remember it. So, if you or your partner is pregnant, sing them your favourite songs and play music.
Here are some great musical activities for babies under 6 months:
Sing rhymes that involve you touching or tickling your baby like "Round and Round the Garden".

Sing simple lullabies that are repetitive like "Head, Shoulders, Knees and Toes".

Play classical music quietly which is said to stimulate the brain.





Musical activities for babies 6-18 months
From about 6 months old your little one should start to sit up with a little help and by 18 months will likely be toddling around on their feet. You can make music activities much more interactive for this age group and involve your baby in the songs or playing of instruments.
Choose songs that work with actions and hold your baby's hands if they're still learning to sit and move about together.

Have them start making noises by banging on saucepans, plastic buckets, or boxes with different spoons (i.e. wooden, metal) and experiment with different sounds.
Music activities for toddlers
Music activities for toddlers can help improve their concentration, coordination, and creativity. Music and activities focused on instruments and music also stimulate the brain so are great mentally and physically for your little angel.
Buy some maracas for your child. There are many brands that are suitable for ages 18 months and above and these are great instruments for your kid to play around to different songs with beats.

Combine stories with music by getting your child to pick out a percussion instrument for each character and provide sound effects as you read through the book.

Give your child some scarves or streamers to dance around to different songs.
We hope you enjoyed our lists of best songs for babies and you get many hours of enjoyment singing them. Many parents ask themselves, "What songs are for babies?". While there are tried and tested songs that appeal to babies more, you aren't just limited to baby songs. 🎸
You can play them any music that you enjoy and gauge their reaction. Perhaps a song or genre is fine as background noise for them or maybe it works them up too much. Remember, as the DJ (and parent) in this relationship the best thing you can do is get them involved and interested in music and have a great time together. 🎉