Contents
Excited by the prospect of your child being a tech whizz and financially successful? Well, coding is a very in-demand skill. Its popularity in the workplace shows no signs of stopping. Roblox coding classes are the perfect way to help your kids learn Lua programming and game design with Roblox Studio. It's great for beginners.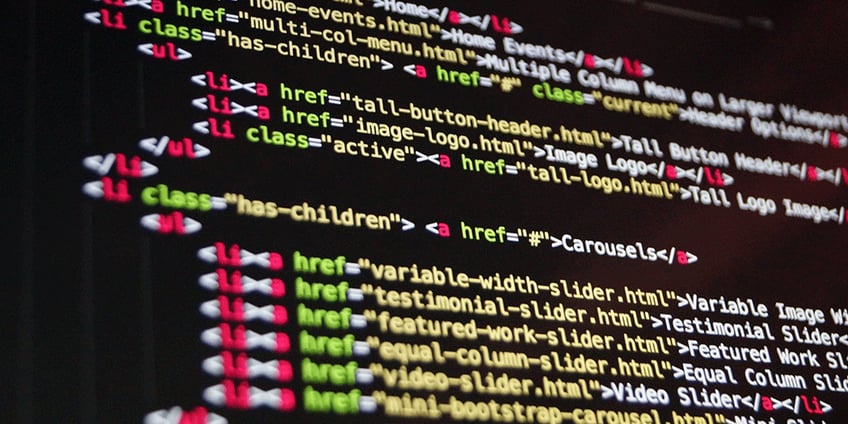 Why Roblox?
Roblox is a great way to introduce coding to beginners in a fun and innovative way. The game design aspect makes it an enjoyable experience for kids, something they can look forward to. Besides, there are many benefits of engaging your kids in Roblox coding lessons.
These lessons will help your kids become more creative, help their career prospects, and enhance their problem-solving and organisational skills.
Coding Fosters Creativity
Coding, by definition, is a creative process that allows kids to design and build within a programming ecosystem. It promotes analytical skills - the ability to identify a problem and develop a program to solve it.
Roblox when used safely, allows children to express their creative potential in a virtual world. It offers them space to explore new ideas and improve their creative thinking abilities.
Contrary to passive learning methods, Roblox provides a dynamic environment that encourages unconventional thinking. Many of the top gaming companies worldwide were founded by people who started coding as kids.
Problem-Solving Skills:
Coding significantly boosts problem-solving abilities in kids, and Roblox coding is no different.
The Roblox platform asks coders first to identify a programming problem and break it down into manageable chunks. The coder is asked to come up with working solutions for each part of the problem through a process of trial and error. Then, the coder can use these solutions to solve the whole problem.
This process stimulates many developmental skills, including troubleshooting, creativity, research, and decision-making skills. These transferable skills can be used effectively in academic disciplines and other areas. It's a great confidence builder, especially for younger kids.
Organisation and Collaboration
Roblox coding classes promote organisational skills by putting kids through a structured and rewarding learning environment. Here, kids learn to handle multiple types and streams of information. They learn to organise that information into separate categories. Coding gives them an effective way to learn, remember and articulate that information when required.
Additionally, Roblox is a collaborative environment. It involves coders and designers coming together to solve multiple aspects of a problem by being creative. This encourages collaboration and teamwork. It helps your child develop interpersonal skills.
Persistence Building
Another skill that your child will pick up through coding is persistence. The ability to stay focused on a problem is a valued quality that ensures success in academics and work.
Writing even the most basic program may involve repeated failures at first, and coders must correct their mistakes before they can complete the program. Teaching kids coding from an early age is a great way to help them become determined.
Roblox encourages kids to develop a mindset of continuous improvement and growth. Your kid will learn how to handle temporary failures by solving problems and challenges. This builds a high tolerance for frustration, a quality that is key to success not just in coding but in all areas of life. It instils a positive outlook and a strong mindset in kids.
Digital Literacy
Digital literacy is now a prerequisite. Our ability to navigate through an increasingly digital world demands that we keep up to date with technology. This is especially true for kids. As a parent, you can help your kids get ahead of the curve by introducing them to coding.
Roblox offers a holistic platform combining elements of play and learning in one exciting package. Early engagement with digital elements will help your kids better handle the various aspects of their digital lives.
Career Skills
In an economy driven by technology, programming is increasingly important. No matter what career path your kids choose, programming will give them an edge in their future. And since Roblox gives kids the tools to design and build their own video games, it's the best way to get them started with coding.
How To Choose The Best Roblox Coding Classes?
With many different Roblox classes being offered, deciding which is the best Roblox coding class for your kids is not easy. Here are the most important aspects for you to consider before zeroing in on the perfect class:
Age: Make sure the course material is appropriate for your kid's age. Learning abilities vary wildly over the first years, so your chosen classes must match your child's learning abilities. You don't want it to be too hard or too easy.
Teaching Style: Online Roblox classes come in both live and recorded formats. Kids have the advantage of getting instant feedback and appraisal in live classes. They're also more fun because several students are involved in the class. Kids who are introverted or like doing things in their own time would do better with self-paced classes.
Curriculum: Opt for a course that is designed by professionals. It's better to go for a course that has well-defined milestones. This way, progress is easily measured. You also better grasp what to expect for your kids from each class.
Course Requirements: Make sure to find out what requirements different classes demand. Requirements can be in the form of computer hardware and accessories, skill level, assignments, etc. Choose one that suits your child's preferences.
Timing: Live classes usually tend to be before or after school hours. Find out if your child would prefer morning or evening classes. You want them to attend classes at a time when they are most energetic and ready to learn.
What are the best Roblox classes out there?
To help you narrow down your choices and select the ideal Roblox coding classes for your kids, we have put together a list of the seven best Roblox coding classes, with their pros and cons.
1. Roblox Studio Intro - First Project
Website: https://www.create-learn.us/coding-for-kids/free-roblox
Grades: 4-8
Class Type: Live Online
This is a free, limited-time class for kids who are absolutely new to Roblox Studio. The curriculum has been jointly designed by a group of experts from Google, Stanford University, and MIT. Students will take their first steps with Lua, the scripting language used in Roblox. The class leads students through their first encounter with the Roblox.
Pros: This is an interactive course where kids can pace themselves. They are introduced to the world of coding with demos and answers to questions. From installing and activating Roblox Studio to eventually designing their first game, this course is oodles of fun and learning.
Cons: Even though this course is for beginners, kids need to be familiar with basic coding concepts, like Scratch. Since this is a free course, the class size is large and runs a full hour. Chromebooks are not allowed, and kids must use a Windows or Mac computer with a mouse.
2. Roblox Game Design by iD Tech
Age: 10-12 years
Class Type: Live Online
This is a beginner through advanced level course teaching students to create and publish their games on the Roblox website. The course focuses on the fundamentals of game design and Lua. Students go on to learn how to build advanced mechanics for player interaction.
Pros: This class fosters social collaboration skills, allowing deep insights into game development, design, and coding. It also encourages critical thinking by creating themes, storylines, and game objectives. Advanced students have access to complex Lua scripting and multiplayer development.
Cons: It's fun but expensive. Also, these classes can occasionally have students with mixed coding experience, making it difficult for some.
3. Roblox Coding Courses from CodaKid
Age: 8+
Class Type: Recorded
CodaKid offers a wide range of Roblox courses for kids, 8 and above. Students are encouraged to learn key concepts such as conditionals, variables, loops, and UI. The course focuses on game types and elements such as Obbies (obstacle courses), pets, racing maps, and infinite runners.
Pros: Kids can start with the basics and develop on to more complex concepts. They can go on to master various functions and events. They also can sell their games on the Roblox network.
Cons: This is a fairly expensive Roblox course. Learning with a tablet or mobile device is limited.
4. Coding Courses in Roblox by Outschool
Age: 11-15 years
Class Type: Live Online
Outschool offers a range of courses for beginner through advanced students. The courses have well-defined learning goals from setup to presentation. Apart from the fundamentals, kids learn how to troubleshoot, guiding students on programming error messages and how to fix them.
Pros: Instructors provide specific guidance to kids who want to dive deeper into a particular subject area. Kids are also offered challenges to work on and solve. The courses are designed to integrate subject modules into projects effectively.
Cons: Administrative support is hard to come by on the Outschool network. Users have complained that administrators are not prompt at resolving outstanding issues.
5. Coding with Roblox by Coder College
Age: 8+
Class Type: In Person or Online
Coder College offers a twin-level course to familiarise kids with coding and game design basics. Level 1 is an introduction to the fundamentals of coding, where they learn to design their first Obby. Level 2 focuses on the use of scripting to help kids develop and design their first Roblox game.
Pros: This is a great place to start for someone with little or no exposure to coding. Kids can complete just one level or become more experienced by completing both. Coder College also offers all the equipment needed for the course.
Cons: There are no intermediate or advanced level courses. Kids wanting to delve deeper into Roblox coding will have to migrate to other courses.
6. Online Roblox Programs for Kids by Connected Camps
Age: 11 - 15 years
Class Type: Live Online
Connected Camps offers a range of well-crafted learning modules for beginner through intermediate kids. Courses vary from 5 to 8 sessions. They offer a fun learning environment in an immersive 3D environment.
Pros: Courses are designed for kids to grasp coding concepts quickly. There are separate modules on game design, including a physics exploration course and a coding course specially designed for girls.
Cons: Connected Camps took off during the Covid 19 pandemic, and the organisation has been criticised for failing to handle the sudden rush of subscribers. The large and sudden influx of instructors has sometimes created lower-quality classes.
7. Roblox Coding for Kids by CodeMonkey
Website: https://www.codemonkey.com/blog/roblox-coding-for-kids/
Age: 5 - 13 years
Class Type: Recorded
CodeMonkey's Roblox courses are targeted at younger kids. This web-based online coding course uses interactive video games, puzzles, and projects to engage kids. Courses are not expensive, and they provide real value for money. This is a niche offering since there aren't many Roblox courses for younger audiences.
Pros: Learning here is fun because most courses involve bright, visually attractive games and puzzles. No downloads or familiarity with coding is required. Each course is made up of individual challenges. Depending on their age, kids can choose between two-course modes - story mode and skill mode.
Cons: Most courses don't work on tablets or mobile devices. A mouse and keyboard are required to input certain codes and commands.
Improve your kids' learning experience with GoStudent
If you're looking for ways to help your kids benefit from learning to code, sign up with GoStudent. We have thousands of world-class tutors with years of experience teaching various aspects of coding including HTML, Python, Java, and Computer Science. Our tutors are willing to go the extra mile to ensure your child's success. Book a free trial session with us today!