Contents
Congratulations if you've decided to become a private tutor! It's a job that can be very lucrative, rewarding, fun, and flexible. What better way to make money than teaching something you love and helping others at the same time?! Promoting yourself as a private tutor is the hardest part of setting yourself up but follow this guide and you'll have clients in no time.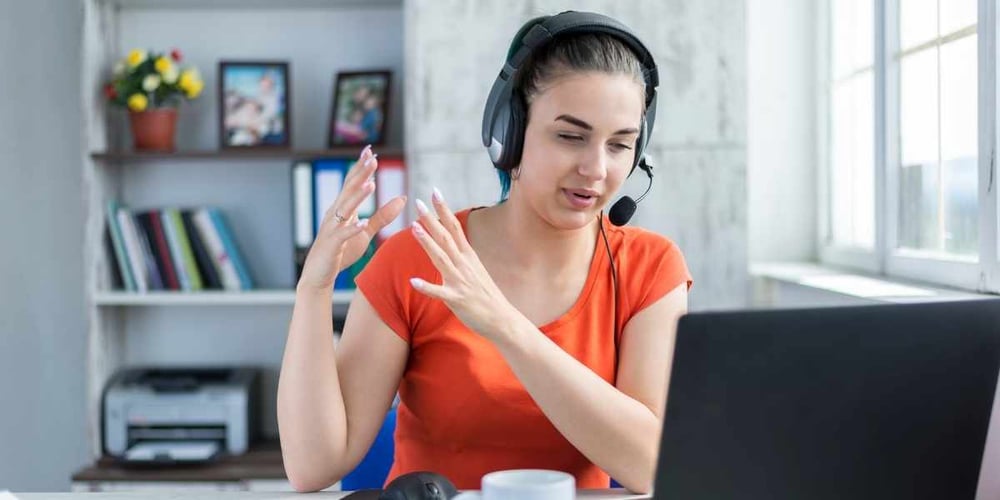 How do I become a successful private tutor?
It's a competitive market to get into since there are so many private tutors available. That's why we have a whole bunch of tips that are going to help you find out how to advertise as a private tutor and do it successfully!
Before we get into that, the first thing you need to consider is how you'll be a private tutor. Are you going to give face-to-face lessons or run them online? A defining factor for this is your location. If you live in a quiet town then the opportunities for finding students will be more limited and you should probably just focus on online tutoring to widen the net.
To give you an idea of how popular private tutoring is in the UK, the Sutton Trust page states that 27 per cent of 11 to 16-year-olds in England and Wales have had private tuition. This figure rises to 41 per cent in London, the highest percentage in the UK. 🇬🇧
Even if you live in a big city, finding face-to-face clients can be a challenge, especially at the beginning. We always recommend having an online presence at a minimum to showcase "you", your credentials, the subjects you're going to teach, and to make it easier for students and parents to share your details once you're a high-flying tutor with loads of students.
How to find people to tutor?
So, how do tutors get clients? The majority of tutors are online so this is where they also find clients. We'll look at the intricacies of promoting yourself as a private tutor online next. If you want to find local clients to give face-to-face lessons your options are:
Print business cards and keep these on you ready to hand out at any opportunity
Reach out to local schools to see if they'll keep and share some of your cards (this mainly works if it's your former school)
Word of mouth - you'll have to start with friends and family in the beginning and ask if they know anyone with children who need tutoring
Attend local networking events or community groups (e.g. in the town hall)
As you can see, promoting yourself as a private tutor locally will take some effort and creativity. Even if you only plan on giving face-to-face lessons, keep reading to find out how to truly market yourself as a tutor effectively and professionally (but use any of the tips above that'll work for you too).
Promoting yourself as a private tutor online
Let's look at how to market yourself as a tutor online. Here are the tasks we're going to walk you through:
Choose from available tutoring business names
Set up a professional website
Use free tutor listings and free advertising sites
Choose where to advertise yourself as a tutor on social media
Pay to advertise tutoring services online
Register with a tutoring agency
Before we walk through these, you can always skip steps one to five if you just want to register with a tutoring agency online. After all, the most tricky thing when starting out is to learn how to market yourself. If you go through an agency, they'll take the hassle out of this as they know how to sell tutoring services, although they will take a commission.
1. Choose from available tutoring business names
Before you do anything online, what's your business name going to be? Try using a business name generator online to get some inspiration. You'll find dozens online that are free and easy to use. Try and come up with a handful that you like because many will be taken already and you need a name for the next step and to advertise tutoring services online.
2. Set up a professional website
Having a professional website isn't as difficult as it sounds to set up (these days!). There are many website builders that allow you to set one up using a visual builder; basically, you don't have to know any code and it's pretty simple to get a decent page up quickly even with no previous experience. 👍
You're going to need a domain name and there are dozens if not hundreds of domain name providers online. You'll need to pick one and enter your chosen names to see if they're available and then you usually purchase one for a year or multiple years.
One thing to note about your website is don't expect it to drive clients to you…at least not in the beginning. Google loves optimised pages that are updated regularly. If you want to drive organic traffic to the site you'll need to put in a lot of time getting your SEO (search engine optimisation) right and include a blog that you post on frequently.
If you're planning on running your business online only via your website, you may want to invest in some tutor management software. This will help you and clients with scheduling and payments.
You should also consider getting a logo made up. If you're not graphically gifted you can pay someone online (e.g. using Fiverr or Upwork) for next to nothing and give them some idea of what you're after and let them create one for you.
Now that your website is up and running, you can include the link to the next few strategies on how to market yourself.
3. Use free tutor listings and free advertising sites
As they say, "the best things in life are free" and while this may not apply 100 per cent here, there are some great free tutor listings you should take advantage of. Add your details to as many as you can find to increase your chances of people finding you.
There are also other free tuition advertising options available. Look for free posting and advertising sites such as Gumtree where you only need to pay if you want upgraded features.
4. Choose where to advertise yourself as a tutor on social media
You might need to put your serious marketing hat on for this one to start. Promoting yourself as a private tutor on social media can be beneficial but you need to know who your target audience is. Consider what are your answers to the following questions:
What age group am I planning on tutoring?
What social media platforms do they use the most?
Will I target parents and students?
The reason this is important is that if you're planning on tutoring younger children you'll need to promote yourself to their parents. With older teens and students you'll want to appeal directly to them.
Here are some useful social media and networking platforms for promoting yourself as a private tutor:
Facebook (create a business page)
LinkedIn
TikTok
Instagram
Pinterest
Of course, you'll create a fabulous bio about yourself for all of these and link to your website wherever you can. Some of these will take more work to get up and running and to get moving and you'll need to post or publish articles, tips, etc. fairly regularly. Making a short video promoting what a class would look like with you is also a good idea. 💪
5. Pay to advertise tutoring services online
If you're able and willing then you can always pay to advertise tutoring services online to stay ahead of the competition and get your name out there. You can pay to push your page or brand on any of the social media platforms we mentioned above. There are also many dedicated tutor listing sites that require a fee (usually annual).
6. Register with a tutoring agency
There are quite a few quality online tutoring agencies with good reputations and plenty of students to get you started right away. Even if you'd rather run your own business without using an agency eventually, we recommend registering with an agency, to begin with. That's because marketing takes a while to kick in and you'll be getting practice teaching (and making money) while waiting for clients to roll in.
It also looks good on your CV because it shows that you already have experience, especially if it's with a highly regarded tutoring service like GoStudent. Once you start with an agency, then you can add this to your website for everyone to see.
Checklist for promoting yourself as a private tutor
We know that was a lot to go through so have created this nifty checklist on how to market yourself as a tutor:
| | |
| --- | --- |
| Promotional Task | Detail |
| Local | Business cards, contact local schools, word of mouth, attend local events |
| Business name | Decide on a business name |
| Website | Set up a professional website with your business name as your domain name |
| Free advertising | Use free tutor listings and advertising sites |
| Social media | Set up your accounts and get promoting |
| Paid advertising | Pay to advertise on social media or tutor listing sites |
| Register with an agency | Register with an online tutoring agency to get clients and experience |
If you'd like to register with GoStudent, the process is simple and will get you clients much faster than just going it alone. Don't worry, you'll still be autonomous and can freelance with us except you'll be tutoring using our platform. You'll be in complete control of your hours and what you teach. If you've got the drive and the skills, we've got the students and would love for you to join us.