Contents
As an important national qualification in Ireland undertaken by about 60,000 students in 2022, the Leaving Certs are the topic on everyone's lips due to the belated release date of the examination results. We talk through the exam and what it's all about, as well as the release date and how to support your children through this nerve wracking time.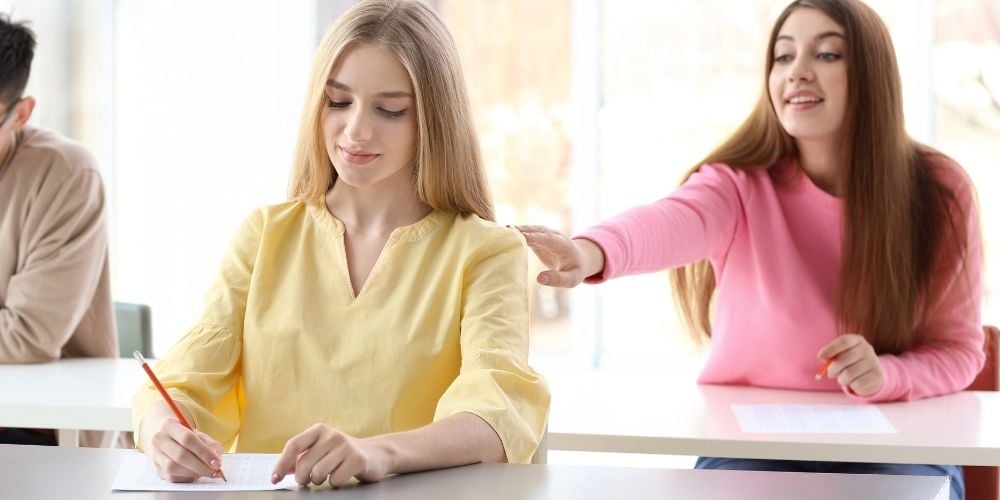 What are Leaving Certs?
The Irish education system is made up of first, second and third-level education and of further education. Almost all education is funded by the State.
After completing a Junior Cycle, most students in Ireland can then start a Senior Cycle programme when they are aged between 15-18. It is here that students have the opportunity to take Leaving Certs (officially named the Leaving Certificate). However the Leaving Cert isn't just limited to second-level students!
The course entails a 2-year programme which covers a wide range of subjects (both challenging, and a bit more straightforward). The examination scale has 8 grades, the highest grade is Grade H1 and the lowest grade is Grade H8, with grades between 90-100 earning 100 points.
Subjects are normally studied at either Ordinary or Higher Level. Two subjects, Irish and Mathematics, can be studied at Foundation Level. Foundation Level is geared to the needs of students who might have difficulty with those subjects at Ordinary or Higher Level.
Like most national exams, Leaving Certs in Ireland allow students on to the next stage of their education and career plans. With the right grades, they could help students to get a job in competitive fields like engineering or Law.
When is Leaving Cert results day in 2022?
It's been a tricky few years in education in the UK, and Ireland is no exception. Last year, as a Leaving Cert student you could even choose between sitting the written exam or getting an accredited grade from the State Examination Commission (SEC) or both. This year, exams got back to normal.
This year, the exam series ran from Wednesday 8th June, until Tuesday 28th June. However, uproar occurred when the day of the results was only released very recently (after most of the exams themselves!) at the end of June due to a shortage of examiners, and no guarantees by the exam board.
The exam timetable had been announced in February but no date was given for results. It was also announced that there would be no fees for exams in 2022!
But we now know officially that the date of the Leaving Cert results 2022 is Friday 2nd September.
The SEC has said since then they have been engaged in 'the planning and delivery of all aspects of the examinations across Leaving Certificate, Leaving Certificate Applied and Junior Cycle. This has been a significant undertaking in the current year in light of the ongoing effects of Covid-19 on schools.'
It's important that your child knows their login information for the Student Portal as this is where they will learn if they have enough points for university.
They process applications for undergraduate courses in Irish Higher Education Institutions (HEIs). Decisions on admissions to undergraduate courses are made by the HEIs who instruct CAO to make offers to successful candidates. It can be a minefield and very stressful!
As parents, you'll have seen just how nerve wracking it was for students to have to complete lots of their exams without knowing the release date of their grades. Especially students who needed to know well in advance their chances of getting into competitive courses such as Medicine to be able to make back-up plans.
What can parents do to support their children?
Irish Education Minister Norma Foley promised candidates that 2021-level inflation would be built into the 2022 results. This means that students might have a better chance of getting their desired points total!
As a parent, you can ensure you keep your child positive and calm that they have done everything that they could, and of course tried their best. It's important to enjoy a break before a stressful day like Results Day, and look forward to positive treats after they arrive.
After Leaving Cert results are issued however, the following are important to consider:
Central Applications Office

(CAO) offers and acceptances into university
Grant applications and accommodation arrangements
Other Options like contingency plans (apprenticeships, training or a Gap Year)
Resits (and you can even choose new subjects!)
We've already got material and resources to help next year's students revise for the Leaving Certs. Still worried about Leaving Cert results or retakes? Remember to book a free trial lesson to get some support with all national examinations, including Leaving Certs.