Contents
Being able to understand and speak English is a huge benefit no matter where you are in the world but it is especially important for those living in the UK for whom English is not their mother tongue.
That's why we feel that it's never too early to introduce your kids to English learning apps which enable playful learning. At GoStudent, we have tested out the top English learning apps for kids and made a leaderboard for you! 💯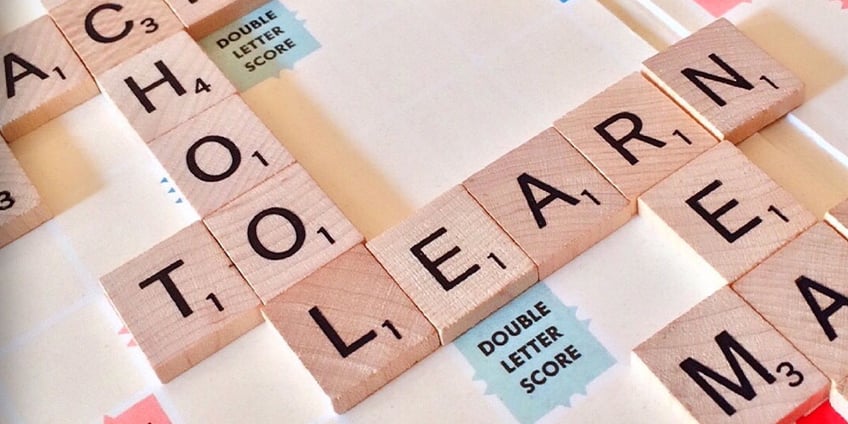 Why learn English?
English is one of the most widely spoken languages in the world. It has earned its status as a 'global language' due to the fact that it is spoken and understood by the majority of the population in almost every region of the world. 🌎
Knowing English will increase your child's job opportunities – especially if they are interested in working for a multinational company abroad. It's also the language of international communication, the media and the internet, so learning English is important for socialising and entertainment as well as work.
The top 10 apps for learning English
When children grow up multilingual, they benefit from many advantages. Switching between languages ​​in a playful way promotes development and the ability to learn. 🧠
This overview of the best English apps will help your child to learn or improve their language skills whilst also having fun! Most of those features are available for Android and iOS. In some cases there is also a web app for learning and practising on your laptop or computer. 💻
#1 Lingualeo
Lingualeo – developed by linguistic experts – supports children to learn English as well as other languages ​​such as French and Spanish. Suitable for all age groups, the app's playful approach uses videos, texts, images and podcasts to keep learning fun. 🙌
Thanks to its personalised learning system, the difficulty of the content adapts to the performance of the student. In order to correctly assess the language level at the beginning, your child can take a test. Lingualeo trains reading and writing in English as well as listening comprehension activities and a vocabulary trainer.
The Lingualeo learning app can be used on a browser and with Android or iOS.
#2 LuvLingua
The LuvLingua English app teaches your child the language, grammar and expressions with great games. Suitable for both beginners and advanced users, it is particularly good at supporting correct pronunciation.
The taught vocabulary is split into categories such as everyday life, travel, hobbies, food or school and its flexible approach – including games, puzzles, quizzes and animations – mean it appeals to various learning styles and age groups. 👌
One big advantage is that the app can be used offline without an internet connection.
#3 Mondly
The idea behind ​​the Mondly English app for children is that the activity is so much fun, that your child will learn without feeling like it's a chore. Mondly covers 33 different languages ​​including English. The units are designed like games and use gesture controls and multiple-choice questions.
There are popular themes such as animals, nature, food, sports and family to choose from and recordings by native speakers convey the correct pronunciation. There are also vocabulary cards, daily exercises and fun quizzes. What's more, you can clearly follow your child's learning progress in the parent area of ​​the app. 🦙
The Mondly English app for kids is available for Android, iOS and as a web app.
#4 FunEasyLearn
FunEasyLearn teaches your child to read, write and speak in English. Content includes the alphabet, vocabulary related to topics and subtopics, and common phrases. The English app's learning system is based on the most commonly used words in English. 📒
The app was developed with professional translators and voice actors and uses hand-drawn illustrations. The level of difficulty can be adjusted and educational games provide variety. As a parent, you can check the daily progress.
FunEasyLearn is available for Android and iOS.
#5 Lingokids
Lingokids is an award-winning English language app for kids aged 2-8. The focus here is on language learning at an early age through games and playful content such as videos, activities and songs. The difficulty adapts to the learning level of the child.
The learning environment was developed together with educators at Oxford University Press and is distraction-free. No prior knowledge is required and your child can learn numbers, vocabulary, grammar and writing in English at preschool or elementary school age. 🚸
Lingokids is available for Android and iOS mobile devices.
#6 English for Kids
English for Kids is aimed at students from 7 years old and up. A special feature of the app is that two versions differentiate between British English and US English.
The English for Kids app deals primarily with the acquisition of vocabulary with the help of pictures. The vocabulary deals with topics such as the alphabet, numbers, colours, shapes, food, school or sports. 🏓
The app is only available for Android and contains advertising in the free version.
#7 Club Lingumi
With the Lingumi English app , children aged 2 to 6 can gain their first experience of the English language. An English teacher designed the app and developed it together with linguists.
Funny and child-friendly games convey the content and it boasts an inbuilt daily usage limit to make sure your child isn't glued to their mobile device for too long. Vocabulary, expressions and grammar exercises feature alongside pronunciation lessons. Parents can also evaluate what has been learned. 👪
The Lingumi English app is available for Android and iOS.
#8 Duolingo
Duolingo is one of the largest and best-known learning apps in the world. In order to use it, your child will need to be able to read and write in English – therefore it is best suited for children ages from 10 years above.
Duolingo is extensive and focuses on reading, writing and listening exercises and the learning content is constantly being expanded. The playful principle with rewards and evaluation encourages daily learning too. Duolingo is free but the paid-for version means your child can avoid the ads. 🦉
The app can be used with Android or iOS mobile devices as well as in the browser.
#9 Learn English Vocabulary
This English app is specifically a vocabulary trainer. Beginners and advanced learners can use the app to learn English vocabulary. However, your child should already be able to read and write to get the most out of this one.
The application includes flashcards, writing, speaking, listening, and quizzes. More than 3,000 words with pictures, transcription, pronunciation and helpful examples are included. There is also a second English app by the same developers which specifically focuses on grammar. 🤓
The apps best feature: the vocabulary trainer does not require an internet connection to use.
#10 PONS Vocabulary Builder
The concept of the PONS vocabulary trainer works like this: you and your child can look up words in the dictionary. The vocabulary trainer collects these and then compiles and individualises reminder lessons so you can practise your new vocabulary on a PC, laptop or mobile device.
The vocabulary trainer sorts the individual flashcards automatically and your progress is synchronised with all devices via the cloud. One great advantage of the PONS vocabulary trainer is that lessons can be adapted to the textbooks. 📚
Summary: Learning English with apps
English apps for kids come in all sorts of shapes and sizes, so it is important that you look for the right fit for your child. Children can learn on their own, but we recommend checking what they have learned and talking to them about their experience so they stay motivated and engaged.
If you would like to further support your child in their english learning journey, why not try a free trial lesson with GoStudent? Our tutors are experts at boosting academic success and having fun along the way. Get in touch and see how it can work for you today. 🎒