Contents
Have you noticed your child acting differently recently? Maybe they seem restless or easily distracted, they've started to lose things and have become unorganised, or maybe they're even struggling with schoolwork. If you've spotted any of these behaviours in your young one, it's possible that they're having some problems concentrating. 😑
There are many reasons why a child can suffer from attention and concentration difficulties, but there are also ways to improve these issues. Keep reading to find out how!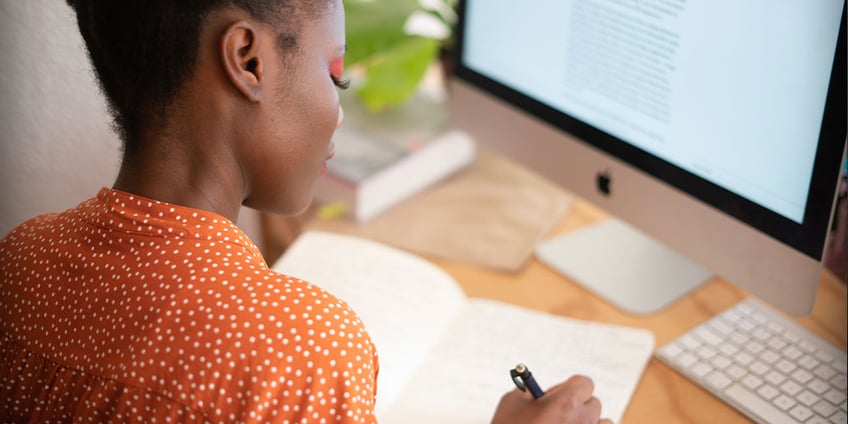 What causes the lack of concentration in a child?
Is your child having trouble concentrating, or trouble focusing? Before you start to worry, there may be a simple reason as to why they're having difficulty focusing. Take a look through the following possibilities to see if any ring a bell.
Not getting enough sleep
The

amount of sleep children need

every day differs according to age, but it can fall anywhere between 10 and 14 hours up until they reach the age of 12, when it drops to nine hours. If your child isn't getting

the right amount of sleep

, this can result in an inability to concentrate. 😴
An unbalanced diet
What we put in our body has a big effect on many things, including concentration. If your child is skipping meals or has

a diet high in sugar and fat

, this can lead to attention problems.

Tasks are too difficult
Whether

at home

or school, if something is too hard for your child, they're likely to have difficulty focusing. 🤯
Too many distractions
Video games, TVs, smart phones, tablets, Netflix – as fun and enjoyable as these may be, they're also prime material for child concentration problems. 📺
Problems and worries
As we know, being an adult means a whole host of worries, problems and reasons to run for the hills! And this can result in trouble focusing at work or concentrating on important tasks at hand. Children can experience the same issue. If your young one has things on their mind or is going through something personal, this can lead to an easily distracted child.
Not getting enough exercise
A lack of

sports

or exercise can lead to a lack of concentration and focus in child behaviour. 🏃
Being unorganised
Is your child a little scatty? Do they leave their belongings everywhere, forget things and not write down important information relating to

homework

and schoolwork? Child focus problems can be made worse by a lack of organisation.
How can I improve my child's concentration and focus?
Before looking at ways to improve poor concentration in child behaviour, it might be helpful for you to know how long your child's attention span is! For example, what's the attention span of a 4-year-old? Well, if you follow the rule that it's about two to three times their age, a 4-year-old's attention span will be about 8-12 minutes. Try to keep this in mind when you're worrying – too much 😉 – about your child's concentration levels. Now you know how long your child's attention span should be, here are some tips to improve their concentration and focus.
How to help a child focus in the classroom
For all the teachers out there who are having issues with a lack of concentration in child students, here are some tips from the NHS on how to help a child focus in the classroom. 🧑‍🏫
Keep your

language

simple.
Be aware of the learning style of the child.
Demonstrate activities so that the child can follow your example.
Reduce visual distractions in the classroom, especially around the board.
Be aware of any noise distractions that could appear from inside and outside the classroom and try to keep them to a minimum.
Use a list or pictures to keep the day's activities in order and help keep the child organised.
Make sure the child's seat isn't too close to a window as they're likely to be distracted by the outside.
Seat the child with a peer who has better attention and a more settled approach to work.
You'll find these and many more in this NHS Attention and Concentration PDF.
If your child needs a helping hand with their homework, our excellent tutors are just the people you need! Book a free trial lesson today – what are you waiting for?