Contents
Next in our GoStudent review series, we talk you through the unique GoStudent virtual classroom. The face of education is changing; students want to learn and make progress outside of the traditional classroom space as well as within it, and they want to make the best use of modern technology to get there.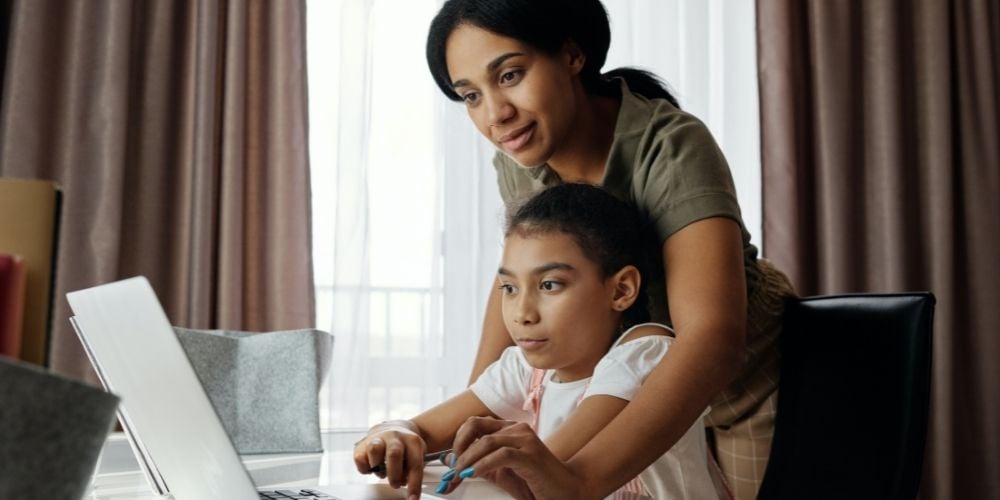 What can parents expect from our digital service?
According to our 2021 education report, of the 6000 students interviewed, 79% said that the pandemic has caused challenges to their learning. We want to turn these challenges into solutions and make things really clear and easy for parents who want to support their children in making up for the lost time. With our service, you can:
Find available sessions

- tutoring units can be booked at any time in agreement with the tutor.

Reschedule

- rescheduling a lesson can be easily done with just a few clicks.

Arrange a replacement tutor

- we always find a suitable replacement in the shortest possible time.

Expect quality control

- all tutors go through an admission procedure and training.

Pay easily

- all common payment methods are available, meaning no effort on your part.

Feel secure

- all data and personal information are 100% secure with us.
One of our parents, Atif, shared that "from start to finish the process was easy." After registering interest, Atif was contacted by our customer service team the very next day. Before finding a tutor, GoStudent "took time to listen to requirements" for his daughter who needed help with GCSE Chemistry, Physics, and Biology. A trial session was arranged which went well, and he found the payment process quick and easy.
In addition to this, Atif really liked the portal itself, "it was pretty cool; you can book tutors and see a schedule of upcoming lessons at a glance. You are also added to a WhatsApp group which includes your tutors, sales, and your customer service rep. What I like about the service is that you can have multiple tutors each teaching a different subject."
A fantastic outcome!
How do our tutors prepare?
The best way to get insight from our excellent tutors? Let's chat with them!
One of our tutors, Olivia worked with students between the ages of 5-16 on a range of subjects including Maths, English, and the 11+ exam preparation. Our tutors like Olivia primarily foster and build relationships with the students to be able to best prepare effective and specific resources for their tutoring sessions.
Her primary focus was to get to know students in the best way possible (through play and games, as well as early-stage mini-assessments and challenges to create accurate lesson plans moving forward). Olivia then planned her sessions to include regular brain and rest breaks (ideally about 10 minutes long), which included time for play (this is especially important for younger students) to be able to focus them the best that she could.
Our tutors come from a range of professional backgrounds and have a strong knowledge of the UK National Curriculum which feeds into creating and implementing relevant and useful lessons (as well as broader, long-term learning plans).
How do our tutors make the best use of the virtual classroom?
The digital space has a wealth of advantages and resources that our tutors research and practice using regularly. These include:
Use of phonics and numeracy platforms to incorporate into digital learning
Use of digital tools like teaching clocks and interactive dice
Downloading subject-specific texts to be able to mark up comments from students and tutors in real-time
Virtual whiteboards
Online workspaces to work on, amend, and comment on documents at the same time as the students
Creation of presentations and documents to share both in lessons as well as with parents after sessions (by creating personalised folders for each student)
Our tutors with educational experience even find that engagement in the virtual classroom is stronger than in the traditional classroom space. Olivia says that a large part of this is due to the students attending sessions from the comfort of their own home, "many shy or embarrassed students struggle in a busy classroom, or with being taken to a learning centre or the home of a tutor, so with GoStudent this daunting feeling is taken away by being in their own safe space."
Want to work with a tutor like Olivia? Book a free trial session with GoStudent today.