Contents
In this first article of our GoStudent review series, we talk you through

how our tutoring service works

. What are the main advantages of our digital learning platform? What do parents say about the process? And how do their children feel about it? Read on as we talk you through all things GoStudent, and share real feedback from the families that we work with.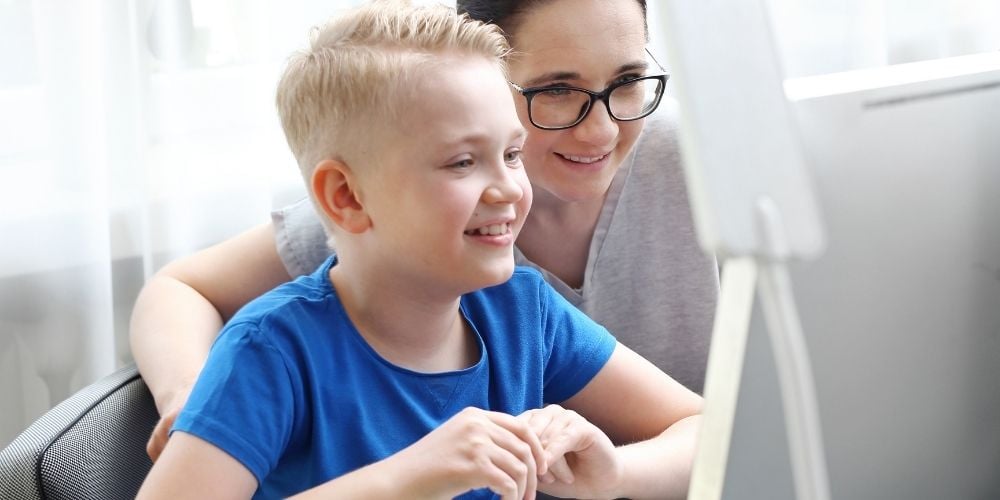 How does tutoring work at GoStudent?
GoStudent is a global tutoring platform and education company founded in Vienna, Austria in 2016. 🌍 Originally an app focusing on helping students with their homework needs, GoStudent quickly grew to become a successful digital tutoring platform which the modern learning landscape appeared to be in desperate need of. Now active in 22 countries around the world (and counting!), GoStudent aims to create the ultimate global school and support every student in meeting their full potential.
At GoStudent, tutoring sessions take place in a virtual classroom. With the need to move learning and education almost totally online over the past few years only increasing (due to Covid-19 but also to facilitate the busy lives of families), we are adapting efficiently and quickly.
What do you need to get started? 🚀 As students learn via Zoom with our tutors, all you need is a PC, smartphone or tablet and a stable internet connection. Then you're good to go! Affordable tutoring anytime, anywhere.
What are the advantages of online tutoring?
The key advantage of our service is that it supports children's overall academic progress on a long term basis. According to our GoStudent Educational Report 2021 where almost 6,000 students were questioned, 96% said that they find value in tutoring. We want to keep up with the learning demands of this generation and help them to adapt to a changing world.
One of the best things about GoStudent is the flexibility. Whether at home, in the park, waiting on the school bus or even on holiday, tutoring is possible anytime, anywhere. Parents of our service appreciate the independence and the ability to continue tutoring wherever they are in the world. Especially valued by those who live in rural areas (who can often find it hard to get the right tutor who lives locally), our service is all about tailoring to your needs. ⭐
We select the best tutors with the best qualifications and bring them straight into your home. Does the perfect maths tutor live miles and miles away from your child? No problem at all for GoStudent who will pair them up remotely to ensure that your child is getting the right experience to build their confidence and improve their marks.
Whilst some students struggle to learn effectively in the traditional classroom space, with online tutoring at GoStudent they can learn in the comfort of their own homes. Our tutoring sessions last for an optimal 50 minutes; the perfect amount of time for your child to maintain focus and make meaningful academic progress.
So what are our tutors like? Our tutors go through a thorough and selective process, and can offer help across all subjects and age groups. We collated thousands of our Trustpilot reviews and almost 90% of parents praised our service and tutors. According to families, our tutors are:
Professional

Prepared

Knowledgeable

Friendly

Caring
Our tutors create an individual and personalised learning plan for each student, and monitor and track their progress after every session. Look out for more articles in this GoStudent review series, where we'll focus especially on our excellent tutors and share more testimonials from parents.
What are parents saying about our service?
It's clear that the tailored and individual approach to tutoring is what keeps parents coming back to us.
Many students (especially those who are neurodiverse) find the overcrowded classroom space tricky and overwhelming. Mum and GoStudent customer Lydia says the sessions are hugely enjoyed by her children, as their tutor Marlena 'adapts the lessons according to their needs' and she can 'see how their confidence levels are increasing… The digital solution has suited us very well during the pandemic'.
At GoStudent, specific weaknesses and gaps in knowledge can be addressed. Guy says that his daughter's tutor is always personal and engaging, and that 'each week my daughter decides what to work on - she is learning to take ownership of her studies and is more disciplined. She responds really well when working with someone who is as much a mentor as a tutor.'
Relationships are also developed to make tutoring meaningful and fun as children's strengths are praised and valued. 👍🏼 Paula says that her children's tutor George was 'professional, informative, friendly & accommodating. He was extremely patient with all my questions, he didn't push or demand and was very straightforward.'
These are just some of many excellent ambassadors for our tutoring service. Keep an eye out for upcoming articles in our review series, where we'll answer more of your FAQs and share more parent feedback.
Not sure if the tutoring is right for your child? You can book a free tutoring session with GoStudent today and experience our service for yourself.