Contents
There are plenty of routes for young people to go down after they've finished secondary school. Some teenagers may have their sights set on one of the top universities in the UK, while others are keen to study abroad or take on a flexible online course.
If you're the parent of a school-leaver who is currently establishing their path moving forward, foundation courses may have come up as you look into their options. You may be wondering what a foundation year is, and what a foundation year is like for students.
In this article, we'll give you an overview of what foundation courses are all about, and help you determine whether a foundation course at a UK university or college may be a good option for your teenager.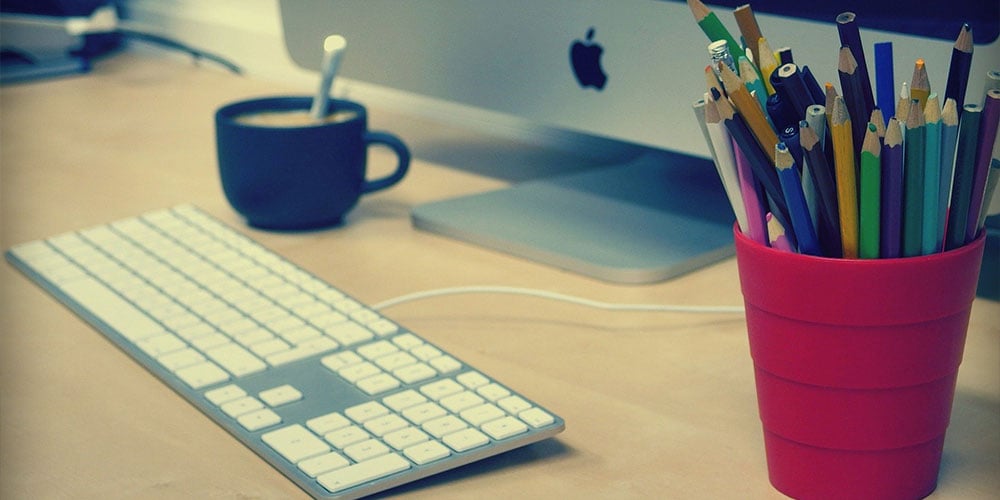 What is a foundation study course?
A foundation course is a year-long preparation course to be completed before starting a degree in the UK. Foundation courses are commonly undertaken by British and international students looking to build a foundation before starting an undergraduate course at a UK university.
University foundation programs provide additional preparation for young people in terms of academic understanding and knowledge, essentially offering a fast-track route to undergraduate degree studies. For international students who would like to start a degree in the UK, taking on a foundation course at a British university or college may be necessary. 🏫
However, foundation courses aren't just for internationals hoping to secure a place at a UK undergraduate course. Studying foundation courses at university is also relevant to teenagers from the UK who didn't achieve high enough results on their A-levels to gain entry to a degree at one of their desired universities.
While many school-leavers with sub-par grades will still be able to secure a spot at a college or university in the UK, taking on a foundation year will increase their chances of receiving offers from a better university. This way, studying a foundation course is an investment, offering students access to a wider range of institutions and better job prospects after graduation. 👔
You may be wondering, "what is a foundation degree worth?". Well, foundation courses provide the necessary qualification to gain entry to a wide range of undergraduate degrees at universities and colleges around the UK.
Foundation courses are different to foundation degrees which are standalone qualifications that take around 2 years, combining development of workplace skills with academic learning.
Are foundation courses a good option?
Foundation courses in universities are a great option for young people who require some extra preparation before taking on an undergraduate degree, whether they're an international student for whom a foundation course is required or whether they're a British teenager hoping to improve their academic output prior to taking on a degree.
UK foundation courses are well-suited for international students who have completed their high school exams but have had less than 13 years of education in total, and who are keen to begin their first degree in the UK. These foundation programmes are primarily aimed at young people who have spent their time as pupils studying a curriculum that isn't British, but who would now like to pursue a degree at a university in the UK. 🗺️
For international students, completing a year-long foundation course will ensure that the student fulfills the requirements for entry to a UK undergraduate degree. A foundation course will plug any gaps in their academic knowledge, help them improve their English language skills and give them a better understanding of British culture ahead of their longer-term university degree at a UK establishment.
For British teens who are finishing or have already finished secondary school, a foundation course may also be a good option to help them gain entry to the undergraduate degree of their choice and set them up for success. If your teenager hasn't done as well as they had hoped in their A-levels or changed their mind about the direction they'd like to take, doing a year-long foundation course will ensure they can get straight onto their chosen degree afterwards.
Foundation courses are also suitable for older people who left secondary school years ago, and who lack the qualifications required for entry to the undergraduate degree they'd like to start. By taking on a foundation year, they will be able to refresh their academic knowledge and understanding, plug any knowledge gaps, and gain the necessary qualification to go on to study an undergraduate course at a UK university. 💻
Foundation courses are a great route for some young people to take, but keep in mind that your teenager may be interested in doing something else. An apprenticeship is a great alternative to going to university, allowing young people to work towards a degree while earning money and gaining important work experience. For entrepreneurial teens, the Young Enterprise Scheme is a great qualification supporting secondary learning.
Some young people may be keen to attend one of the best universities in the world, while others may want to take on a gap year to have a chance to travel, work or gain a better understanding of what path they'd like to take moving forward. As a parent, you're likely keen to help your teenager find the best option for them.
An important step is to talk to your teen about what they'd be most interested in, help them research the many different options available to them, and be supportive as they work out what route to take – whether it will end in graduation or not. 🎓
What are the requirements for a foundation course?
The entry requirements for a foundation year depend on the individual circumstances of the student and their preferred degree and location.
For students in the UK who would like to undertake a foundation course in order to live up to their academic potential, the entry requirements are fairly flexible without too many formal qualifications. For mature students and people who have missed out on schooling due to health reasons or any other issue, it's usually possible to gain entry to a foundation course even if certain qualifications haven't been achieved.
For international students hoping to take on a foundations study program in the UK, the entry requirements for foundation courses are more formal. The requirements non-UK students will need to fulfill will depend on what they'd like to study and what institution they're hoping to attend. 📋
In general, the entry requirements and documentation that the applicant will need to submit include the following:
A minimum IELTS score of 4.5 or equivalent (no single element less than 4.0)
Certificate from Higher Secondary School
Transcripts from Higher Secondary School
A reference letter from one of their high school teachers
A personal statement
A scanned copy of their passport and visa (if required)
Young people from non-English speaking countries who don't have any formal qualifications for the English language may need to complete a language course before they can start a foundation course in the UK.
For international students who need to improve their English before starting their foundation course, or would like to work on their English skills as they go through their foundation year, online tutoring may be helpful. At GoStudent, we have a number of great tutors available who can help foreign students develop their English reading, writing, speaking and listening skills – no matter their level and ability.
Is a foundation course worth it?
You've hopefully gained a better understanding of what foundation courses are all about, but you may find yourself wondering, "is a foundation year worth it?".
There are several benefits of doing a foundation year. For British teenagers looking to build on their existing knowledge and skills in order to secure spots at universities they won't have access to with their existing grades and qualifications, studying a foundation course is a fast-track to a better degree.
For international students looking to secure a place at a UK undergraduate degree course, a foundation course may be a necessary step in their academic journey.
A clear advantage to foundation courses is the fact that there are a number of different types of foundation courses available. UK foundation courses can prepare the student for a range of different subjects, such as business, law, art and design, engineering, medicine and humanities. A foundation program will offer students the chance to build on their knowledge during the foundation year, meaning that they'll be better prepared for the degree they're keen to begin afterwards. ✔️
A UK university foundation programme can help young people with a clear goal in mind create a path towards the degree or institution they'd like to attend. Some providers of foundation courses have well-established partnerships with a range of different universities and other institutions, allowing for a clear progression path to the student's desired university given that their grades are satisfactory.
The potential disadvantages of foundation year include the added cost as well as the time required to complete the course. For teenagers who are keen to get started with a course and who would prefer not to add an extra year to their studies, opting for a course they can go right into may be a better option – for example at their local college or going the route of starting an online course independently.
However, for many young people, taking on a foundation course will be a fantastic investment in order to gain entry to a higher-quality degree at a university of their choice. ☝️
For many young people, studying a foundation course represents laying the foundations of future academic success. The year-long course may secure them a spot at a better institution, help them perform better on their course, and ultimately achieve better qualifications at the end of their degree – meaning their job prospects upon graduation will be better.
Are foundation courses free?
Those who are interested in taking on a foundation course may be asking themselves, "are foundation courses free?" Finances are an important part of planning future studies, so doing some research to determine the cost of the foundation course that may be relevant to your teenager is a key step.
The cost of a foundation year will depend on a few things. For people who are under the age of 19 and taking on a foundation course at a UK sixth form or college, this will usually be classed as further education. This means that the student won't have to pay any fees on the foundation programme, but it also entails that they won't be eligible for additional financial support.
If your foundation year will be part of a longer degree, you will need to pay an extra year of tuition – though some universities charge lower fees for foundation years. However, students can take out student loans for the full four years of their degree, including a foundation year. You and your teen can also enquire to the university or institution they're interested in attending to find out whether there are bursaries or schemes available that may help with the cost. 💰
Where can I study a foundation course?
There are a number of universities offering foundation courses in the UK, so there are plenty of options depending on what establishment you'd like to attend and where you'd like to be based.
Here are some of the UK universities and institutions offering foundation courses:
Bath Academy
Bell Cambridge
Bellerbys College
University of Buckingham
Brooke House College
Cambridge Education Group
Cambridge Seminars College
Central College Nottingham
Chelsea Independent College
Coventry University
David Game College
De Montfort University
University of Edinburgh
Edge Hill University
INTO
Kaplan International Pathways
King's College London
Kings Education
London South Bank University
London Metropolitan University
Loughborough College
Loughborough University
ONCAMPUS
Oxford Brookes University
Queen Mary, University of London
University of Salford
Sheffield Hallam University
SOAS University of London
University of St Andrews
St Clare's Oxford
Study Group
University of Westminster
University Foundation Programme
If your teenager may be interested in studying a foundation course, it's a great idea to do some research to determine what programmes or institutions may be best suited to them depending on where they'd like to be based and their goals for the future. There are many great options available, and your teen will likely appreciate your guidance and support as they plan their next steps.
How can I help my teen decide what to do after secondary school?
If your teenager is still considering their options for what path to take, they may appreciate your guidance. There are plenty of routes available, and some young people may be wondering whether university is right for them at all.
As parents, it's important not to push your teenager to do what you think is best – your teen will need to make these decisions for themselves, and the path they choose to take may not be what you had in mind. Most young people appreciate their parents' guidance and support in making these big decisions that will shape their future lives and career, but the decision on what to do is ultimately theirs. Though you have your child's best interest at heart, you don't want to be a helicopter parent pushing them to make choices that aren't their own.
For teenagers, reaching the end of their time at secondary school can be a stressful period, with lots of coursework to do in order to finish their studies. Your teen may be wondering if they need some great exam revision strategies to make sure they're well set up to achieve the best results.
Alongside the coursework they need to finish, they're also looking ahead and planning what to do in the future, and awaiting the results of their exams or A-levels. Waiting for exam results is stressful at the best of times, and your teenager will be less worried about their results if they've prepared well. 📜
If your teen could use a little help with their studies, an online tutor may be just the thing to give them the boost they need. Your teenager may be wondering how to revise in university. Preparing for exams can be stressful, but with the experience of working with a tutor behind them, your teen may be more confident in the study skills and revision techniques required to perform well on their exams. There are a number of benefits to online tutoring, and our experienced tutors are skilled at tailoring their sessions to the needs of the student they're working with. 👩‍🏫