Contents
One of your top priorities as a parent is to ensure your child's steady personal and academic growth.🚀 An immensely important part of growth is learning, or rather developing the healthy appetite to learn. Learning is not an activity that you should force your children to do but a habit that needs to be adopted by them. It is only when learning becomes a habit that children are able to channel their budding curiosity towards finding out more about the world and acquiring important skills in the process.
Traditional learning methods, however, just don't cut it for kids anymore. With a much shorter attention span than the previous generation, today's kids need to be engaged while learning in order to have them pay attention and grasp the information well.
The internet can act as both a blessing and a curse when it comes to your child's education, depending on how you use it. While letting kids aimlessly scroll through random videos can severely affect their attention span and brain in general, using internet-enabled learning tools can actually help you teach them things in a way they'd understand much better.
One way to engage your children in the process of learning is through online educational activities that are informative but also fun and light. This can be done by introducing them to the many dynamic educational games websites available online. 🖥
Educational games websites are hugely popular today and are widely trusted by parents looking to teach their internet-addicted kids important things. These games can teach your kids a variety of important concepts/skills, from cognitive problem solving to advanced maths and vocabulary.
But what games should you use in order to get your children introduced to this fascinating new world of online education? Here's our list of the top 5 most trusted educational games websites: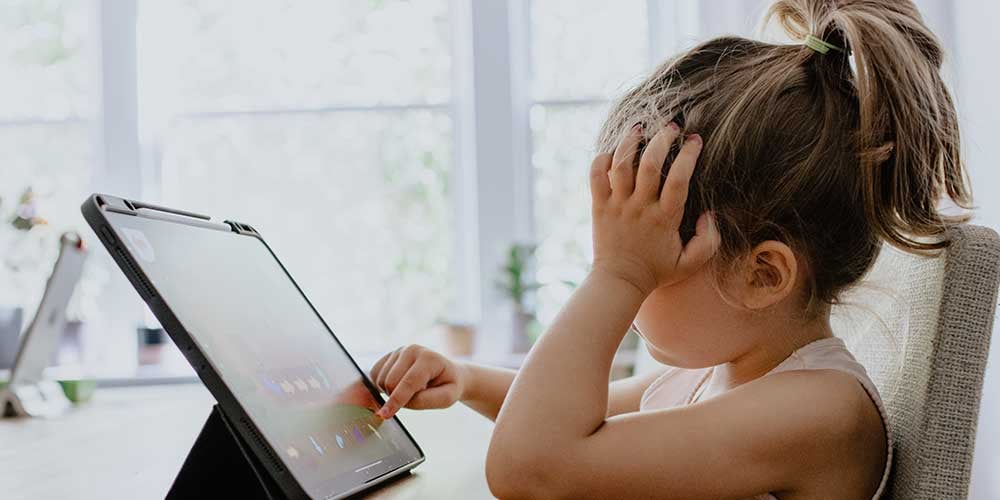 1. Fun Brain
Perhaps one of the most interactive websites out there for kids, Fun Brain has long been a favourite for parents and teachers alike and provides a super safe and fun learning experience for pupils everywhere.
Established in 1997, Fun Brain was one of the very first educational games websites on the internet and has since helped millions of kids develop skills in maths, reading, problem-solving, and literacy. Their current website is super colourful and features fun mascots like Rockin' Rabbits and Grammar Gorillas that help your kids establish a sense of familiarity with important concepts.
2. National Geographic Kids
National Geographic is perhaps the earliest memory most of us have of entertaining, educational programs that helped radically expand our world view, making us curious about the limitless flora and fauna that exists in the universe. Imagine the joy of discovering National Geographic games that are specifically designed for the curious mind of a child who is just beginning to learn about the mysteries of the universe!
Head over to the National Geographic Kids site to discover a wide range of exciting activities to keep your little ones on their toes. This includes action and adventure games such as Dung Beetle Derby to help your child discover more about the earth, and activities such as Crack the Code, to bring out the explorer in your little champ!
Your child can also learn about complex subjects such as Greek History, in the easiest possible way, with the help of games such as Zeus the Mighty, which is about helping Zeus climb Mount Olympus by scaling obstacles and answering questions about ancient Greece.
3. ABCya!
Learning doesn't get better than this!
ABCya is an educational gaming site for kids with a simple yet important motto "Children learn better when they're having fun." This is a Children's Online Privacy Protection Act (COPPA) certified website that has been featured on various leading publications such as USA Today, Scholastic, Fox News, and the New York Times. What makes ABCya so good is its unparalleled focus on child safety and providing your kids with an overall fun and engaging experience.
The site hosts over 300 games for kids of all ages. Kids and parents are free to navigate games by theme or area of curiosity, making the site incredibly accessible. The site also has a special 'Teachers and Parents' section that is designed to keep everyone involved in childcare in the loop and up-to-date with all the latest industry trends.
4. Animal Jam
Animal Jam is an award winning virtual program for kids, helping little ones learn more about the world of animals. Teaching your kid about a variety of important topics such as zoology and ecology, it is filled with exciting online adventures that will transport your child to a different world. With 160 million registered users, the game is a big hit with parents everywhere. It offers important control features such as 'parental tools' that will help you track your child's progress and monitor their online experience with the game. Further, the website also has a library filled with exciting downloadable content to ensure the fun continues offline as well.
Launched in 2010 in collaboration with National Geographic Society, Animal Jam has players from over 200 countries. Taking place in a virtual environment known as Jamaa, it features various different biomes and customisable animals. Some of the bonus features in the game that will greatly foster your little one's learning include its in-game nature facts and activities, with educational video content featuring herpetologist Brady Barr and marine biologist Tierney Thys.
5. PBS Kids
PBS Kids is a part of the broadcasting service's noble efforts to use their beloved kids' shows to educate children. The website includes educational games based on many of PBS's beloved children characters like Curious George. This makes these games more likely to be tried out by kids willingly, given that they are already familiar with the characters and what they do. The games on this site are catalogued according to recommended players' ages so that it is easier for parents to navigate through them.
Apart from this, PBS Kids features a variety of fun and engaging sections that are built both for children and young parents. Sections like crafts and experiments, printables and colouring pages, recipes for kids and birthday party ideas are all excellent resources that you can use while your kids are busy with their games. PBS Kids is by far one of the best pages on our list because of the fact that it is a holistic site with a focus on a lot of important areas related to parenting.
Picking the right website for your kids
It is very important to pick out the right educational gaming website before introducing your children to it. If the games are engaging but not entirely educational, your children could end up getting hooked on a website that doesn't do them much good, defeating the purpose of this exercise.
On the other hand, if the games condense too much information within them, it can be difficult for your kids to understand the games well, discouraging them from trying them out further. It is extremely important for you to pick out games that engage your kids in the right way, to the right extent.
Be sure to start with games that cover the concepts that your kids are already somewhat familiar with. Doing well at these games will give them a reason to try other more difficult games that actually put their skills to the test. It's also preferable to opt for games with some sort of mascot. While it might seem insignificant, some of the internet's most successful games like Club Penguin (which we still dearly miss!) only made it so far because of their likeable, well thought out mascots that added to their general appeal.
While school is absolutely indispensable in helping your child develop the essential knowledge and interpersonal skills to lead a well-rounded and successful life, cultivating the right attitude towards learning is just as important, if not more.
With technology transforming the world at a rapid pace, online educational experiences such as gaming will play a crucial role in helping your youngster become more interested and enthusiastic about their education, increasing their willingness to learn while also fostering their imagination. Educational games can indeed be highly nurturing and can play a huge role in your child's personal growth while helping them use their free time productively.
We at GoStudent believe that fully engaging and immersing the student is the only way a learning experience should be delivered. While educational games websites are certainly a great way to teach your child various interpersonal skills and skills outside the textbook, we believe they should be used in conjunction with a tutor teaching them subjects that are likely to be tested on in their exams.
Our classes are specially tailored to each child, addressing specific learning goals and areas for improvement. Taught by over 1,500 of the best tutors from around the globe, these classes are sure to make learning a habit and passion for your children. Book your free lesson now!