Did you see this title and think, oh my gosh, when is Easter this year? Don't worry, time is escaping all of us these days! We've got you covered. 📅
Easter is 4 April 2021. More than likely, this means your kids will be off of school for the week and in need of something to do. What's the best Easter break activity, you ask?
Send those kids outside! 🌳
Learning in nature improves mood, increases physical abilities, and yes, teaches important skills as well. As things begin to reopen, it's a great time to take in some nature. Here are some of my favorite ways to learn outside, plus why nature is so important for students.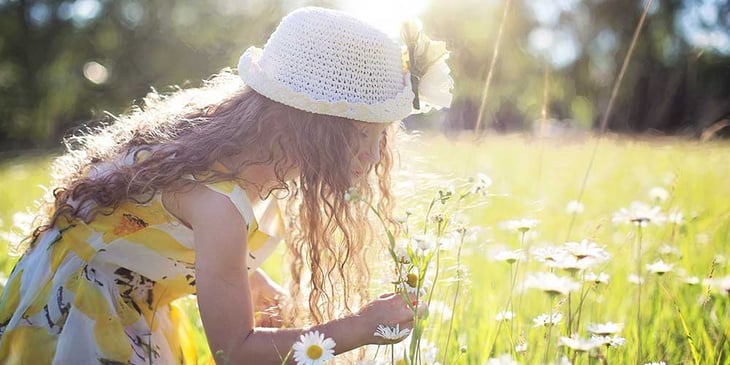 Outdoor learning activities are good for students' brains 🧠
Why is it so important to get outside? Being outdoors changes our brains for the better. (Even simply listening to nature sounds can make a difference!)
With all the online learning students have been doing this year, plus lockdowns, we have all been stuck inside quite a bit. Add leisure activities like watching TV, FaceTiming, or playing video games to the mix and your student can easily spend most of their day looking at a screen!
Some schools in the UK have partnered with Nature Friendly Schools, a research-backed program that helps students get outside to enhance their learning. Research shows that students who spend time outdoors have better relationships with peers, have higher self-esteem, and get better grades. 🧑‍🎓
This Easter vacation, take a break from the screens and the schoolwork. Your kids can still do some learning, but in a different way.
Take the learning outside for at least an hour a day to reap the benefits of nature!
☀️ Improved mood
Sunlight helps the brain produce serotonin, which makes students feel calm and focused. It also improves their mood. Make sure the whole family gets some fresh air every day. Easter break gives you some extra time to soak up the sun!
☀️ Get that vitamin D
Just 10-15 minutes in the sun helps your body produce vitamin D, which is essential for everyone, especially growing kids. Vitamin D helps bodies absorb calcium, plus it is great for brain and immune system health. Just make sure to apply sunscreen if your child will be out in the sun for longer than that.
☀️ Better mental health
Students this year are experiencing more mental health issues than ever before. Some of it is out of our control (cough, Covid, cough), but you can still help your child take charge of their mental health. 🤗
Ask them to spend some time outside and see how they are feeling afterwards. If your child is having a hard time, maybe a short walk or having a rest outside can help them feel better. Find ways to incorporate outside time into your daily routine even when school is back in session.
☀️ Get moving!
Exercise improves academic performance, especially for teenagers who don't spontaneously move around as much as younger students do. Sure, you can get some physical activity indoors, but there are much better options outside.
Encourage your child to exercise in their favorite way - maybe a family hike or a pickup game of football? Regular physical activity will set them up for success in school.
☀️ Better sleep
Time spent outside improves sleep. Physical activity, fresh air, sunshine...they all work together to tire kids out. Tired kids sleep deeper and get more restorative rest. And what parent doesn't want a nice, tired kid at bedtime, right? 😉
☀️ Increased self-esteem
Nature can even help kids feel better about themselves. High self-esteem helps students take risks in the classroom and overcome setbacks. This allows them to take on greater academic challenges and make more progress in their studies. 💪
Students with higher self-esteem are better able to work independently as well. When they feel like they can be successful, they need less adult interventions.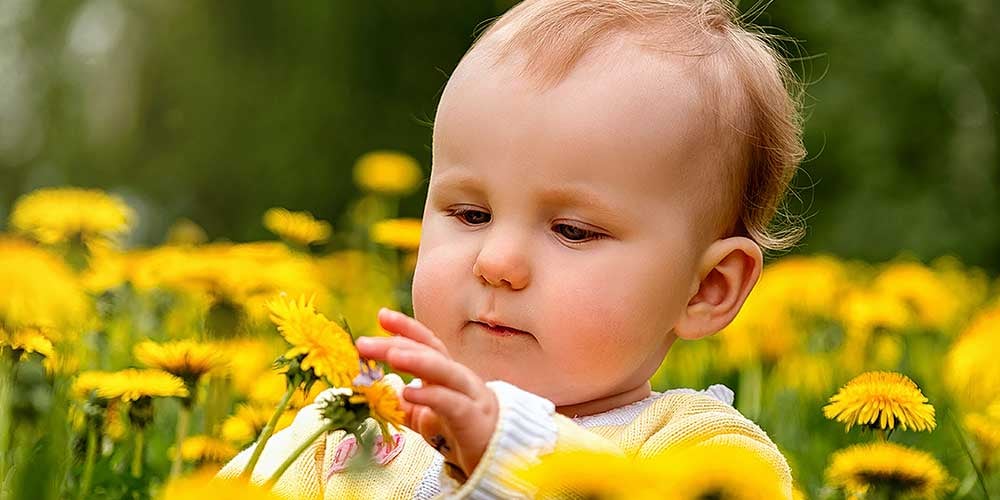 Outdoor Easter break activities 🌳
The great thing about learning outside is that there are so many different ways to do it! They break down into two main types of outdoor learning:
1️⃣ Enhancing the academics with free play outdoors
2️⃣ Taking the actual academics outside
But it's not either/or - they both are so important! During Easter break, there is more time during the day to spend outside. So try giving your child some time for free play as well as introducing an outdoor learning activity.
Outdoor free play
Your child needs to play with other children in an unstructured, self-directed way. It builds social-emotional skills and gives students a chance to make their own decisions.
Free play requires a lot of skills that translate to success in the classroom: problem solving, flexible thinking, creativity, cooperation, and more. ✨
In Montessori, we consider the environment to be one of the most important teaching tools. This includes the space outdoors, where students can choose their own activities and engage with peers.
Don't be afraid to just let your kids have time to play outside without an agenda! If you are working or just don't have time to create learning activities, I'm here to tell you that it's okay. 👍🏽 The experiences your child has playing freely outside are learning activities too.
Outdoor learning
If you're ready to take it to the next level, the ideas for outdoor learning are endless! There are plenty of free resources online for different age groups. These are some of my favorites ways to take the learning outside:
🤾‍♀️ Organize a game: creative students might even enjoy inventing their own game
🏏 Play a sport
📖 Read outside
🔍 Independent research: study a type of bird, tree, identify types of leaves, etc.
✍🏼 Chalk art: practice handwriting, draw a mural, create a hopscotch game
👂 Go on a sound walk
💐 Visit a memorial garden to learn some history
🍁 Do some leaf rubbing or other art with natural items (or make some plant paint!)
☕ Make sun tea
☀️ Build a solar oven
🌧️ Make a rain gauge: track and chart the rain in your area
🖌️ Do a messy art project with less clean up!
Learning in nature improves academic performance
When students spend time outside playing and learning, they perform better in school. That's right - nature enhances learning! 🙌🏽
Some academic activities are actually best done outside. If your child has learned about the Fibonacci sequence, encourage them to find the pattern in natural objects.
They can also look for geometric concepts, complete science experiments, and find inspiration for writing assignments.
Use nature to increase learning
Let's take a look at an example of an outdoor activity that can be turned into a multi-subject learning experience. I'm going to use the process of planting seeds because that is something many people do this time of year anyway. 🌱
Think about all the steps required to grow a plant from seed. How many ways can you engage your child in learning as you go through that process? 💭
Planning what to grow
Purchasing seeds and other gardening supplies
Researching how, where, and when to plant each type of seed
Planting the seeds
Caring for the seeds before they sprout
Caring for the plants once they sprout - when to transplant them, how to ensure they get enough sun and warmth
Caring for the plants as they continue to grow - possible pests or diseases, removing weeds
Harvesting from the plant, if applicable - how and when to pick the fruit or flowers
Preparing the garden for winter again
It's not as simple as just putting seeds in dirt, right? The more you include your child in the whole process, the more they will learn! You can even give them some of the responsibility for garden work. Maybe they are in charge of watering or weeding, for example.
In the seemingly simple act of growing a garden, your child will be exposed to so many subjects!
❇️ Science: Use the scientific method to observe as the seeds grow. Try planting the seeds in different ways (with and without sunlight, with and without water, etc.) and predict what you think will happen with each one.
❇️ Math: Create a budget for buying planting materials, measure the sprouts, make predictions about how quickly they will double in size, calculate the percentage of seeds that sprouted, calculate the area needed for a garden plot...math is literally everywhere!
❇️ Reading: Research each plant to see what it needs to grow, find books and magazines that feature your plant (if it's edible, find recipes too!)
❇️ Writing: Write planting directions for others, keep a log of what the plant is doing each day/week, write a story or poem inspired by the garden
❇️ Art: Sketch the plant in different stages, pick flowers to arrange in vases for dry for crafts
You don't have to plant seeds to get a full learning experience, though. Use this example as a model as you think about the activity you are going to do. As much as possible, give your child the opportunity to do the thinking and the work - this will help them learn even more.
After all that fresh air, your child will be ready to get back to their academic studies. GoStudent is here to support you. With flexible scheduling and tutors in every subject area, we can work with your student to achieve their best. Schedule a free trial lesson to see for yourself! 🚀