Chapters
Duolingo is the most popular language learning app on the market today, with over 500 million users across the globe. If you'd like to start learning a new language or would like some help developing your existing language skills further, Duolingo is a great place to start. Let's take a closer look at how Duolingo works and how it can help people with their language learning!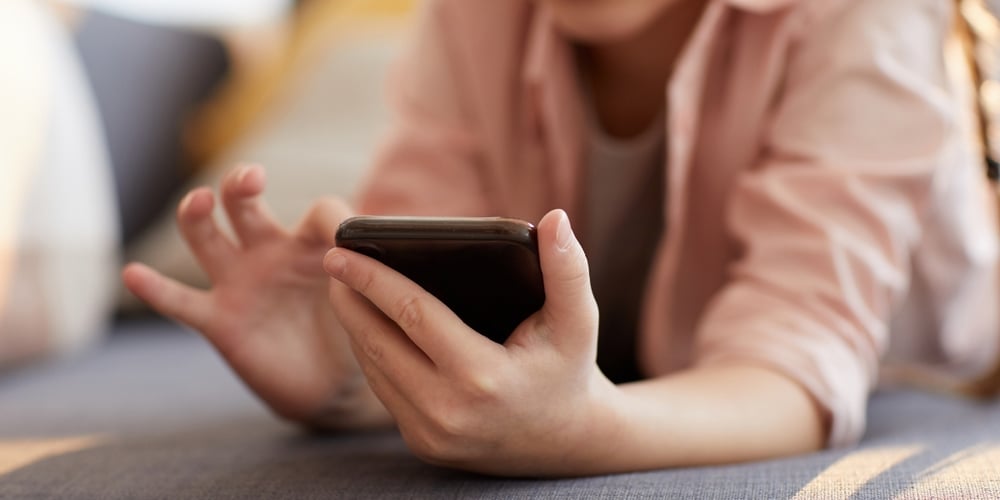 Can you actually learn a language with Duolingo?
You can certainly learn a language using Duolingo.
Duolingo has received numerous accolades for being a well-developed and effective language learning app – in fact, Duolingo has been named "iPhone App of the Year" by Apple, and was selected as the "Best of the Best in Google Play" by Google. You can also read countless positive reviews from users who have used it to develop their language skills with great success. 👌
The team behind Duolingo have based their language courses on the science behind learning, meaning they offer a clear learning structure that should make it easier for people to develop their skills gradually. With unique features and well-developed courses in a range of different languages, Duolingo is a very reliable and efficient way to develop your knowledge of a language.
Why is Duolingo so popular?
Since it was created back in 2011, Duolingo has seen a massive boom in popularity. To date, the app has had over 500 million users, and countless people swear by Duolingo for flexible, fun language learning that can be done whenever and wherever you want.
Designed to resemble a game, Duolingo has a visually appealing interface that contributes to the feeling that it's fun to use. When you're having fun while learning, you're that much more likely to stick with it! The gamified feel of the language learning app makes it very suitable for kids and teenagers trying to work on their skills as well as adults – so if you'd like to help your kid learn a new language, it's a great place to start. 🧒
Part of the appeal of Duolingo is the fact that it's flexible and can be used by total beginners to language learning and seasoned language learners alike. Each user can choose how they'd prefer to work towards their language goals – some users appreciate the fact that you can learn very intensively or slowly in your own time.
With Duolingo, you learn when and where you want. While you're queuing in the post office, you can whip out your phone and squeeze in a quick lesson. During the workday, you can connect to Duolingo on your desktop to fit in a 10 minute session at lunch. It's fully flexible and designed to fit in with your day to make it as easy as possible for you to practice your language skills frequently and with great results. 📱
In our increasingly global society, it's more important than ever that Brits learn to communicate in a foreign language – so downloading the Duolingo app is a great way to get started!
Can Duolingo make you fluent?
Using an app like Duolingo is usually not enough on its own to develop full fluency and achieve a natural speaking level with native speakers of the language.
While Duolingo offers a fantastic base for learning a new language, it's always a good idea to supplement that learning by conversing with native speakers of the language or speaking to other people who are learning the same language. GoStudent offers great help with language learning. If you're trying to help your kid become more proficient in a language, why not try out an online tutoring session with one of our fab tutors?
Watching movies and TV shows in the language is also a great way to develop fluency as you'll really get a feel for pronunciation. You can seek out entertainment produced in your target language and watch it with English subtitles to ensure you understand everything, or you can watch it dubbed to English with subtitles in your target language. Either way, this is a great tool for becoming fluent – alongside committed studying of the language of course. 📺
If you'd like a little extra help, there are also some great YouTube channels that can assist with language learning. The key thing to keep in mind is that Duolingo gives you a great base if you use the app often, but in order to take your language learning to the next level, you'll want to supplement the app with other ways of improving your language skills. If you're learning independently, here are some great tips to help you along.
Is language learning on Duolingo worth it?
Most people who use Duolingo find that it's a helpful tool for language learning.
Duolingo offers a fantastic language learning service, and given that the app is free to use, you have nothing to lose by trying it out. Whether you'd like to pick up a few phrases in a language ahead of a trip, just want to brush up on a language you used to be familiar with, or whether you've made a New Years resolution to become fluent in a new language, Duolingo can be a very effective tool in helping you reach your goal. 🔥
For a lot of people, language learning can seem very overwhelming. For every new word you learn, there are thousands of other words you don't yet know – and the prospect of learning a language to a fluent degree can be daunting. Duolingo breaks language learning down into smaller, bitesize chunks that you can do anywhere, anytime.
While the process of learning a language will always require a lot of time, effort and perseverance, Duolingo can help make your language learning journey easier, more manageable and more fun.
If you want to brush up on your language skills but feel overwhelmed and worried about the process, check out our tips on how to overcome the fear. Keep in mind that mastering a language is a long process that will require determination and hard work, so it's important to stay motivated and remember the reasons why you wanted to do this in the first place.
What languages can I learn on Duolingo?
Duolingo offers courses in 37 languages for English speakers. High profile languages that many people want to learn are of course the best supported languages on the app, but you'll see languages from all over the world. 🌍
Here's the list of languages Duolingo offers for those learning from English:
Spanish
French
Japanese
German
Korean
Italian
Chinese
Hindi
Russian
Arabic
Turkish
Portuguese
Dutch
Latin
Swedish
Irish
Greek
Polish
Norwegian
Hebrew
Vietnamese
Finnish
Hawaiian
Indonesian
Danish
Romanian
Welsh
High Valyrian
Scottish Gaelic
Czech
Swahili
Ukrainian
Hungarian
Klingon
Esperanto
Navajo
Yiddish
In addition, Duolingo offers English courses in 22 different languages as well as lessons in Catalan and Guarani for Spanish speakers.
Duolingo is continually working on adding new languages to their service and developing more content for their existing languages – so if you don't see a language you'd like to learn on the list, it may just be added somewhere down the line!
If you'd like to learn a language but aren't sure where to start or what language to choose, there are several languages that may be especially beneficial for Brits to learn in this day and age.
Is Duolingo free?
Duolingo is entirely free to use.
The app can be downloaded to any smartphone and it can also be used on PCs – so it's a very accessible way to learn a language. You can download the app on the App store or on Google Play.
Even though Duolingo is free, it offers a fantastic service for those looking to improve their language skills.
However, there are also other great language learning apps available, and we would recommend that you look into the different options before picking the app you'd like to use.
Are there downsides to Duolingo?
In this article, we've gone over some of the great benefits of using Duolingo to brush up on language skills. Now it's time to take a look at some of the possible downsides to using this app.
Duolingo generally teaches short sentences rather than presenting longer, natural-sounding conversations. While many language learners would like to learn how to carry on everyday conversations, they often find that they're learning short sentences that may not be as useful in everyday life – such as "the elephant is grey".
Another point of criticism is that some users find the sentences in Duolingo courses strange and unusual. Many users report seeing nonsensical or weird sentences like, "My cat is wearing shoes" or "No, I am not a banana". ❓
On the surface, these phrases don't seem helpful when it comes to learning how to speak a language, but it turns out that Duolingo has a particular reason for including these types of wording. Strange phrases are included in lessons to ensure that users truly understand the meaning of the words and the grammar, instead of relying on contextual clues to understand the sentence they're reading. It's about understanding the structure of the language you're learning rather than memorising and repeating sentences.
Duolingo offers very helpful listening exercises, but it uses a computerised voice system which doesn't give users a true understanding of how the language sounds and should be spoken by real human beings. This is one of the reasons that most people combine learning on Duolingo with speaking lessons in the real world.
Duolingo isn't perfect, but when it comes to free language learning, it's generally considered the best on the market. Though there may be certain drawbacks to using the app, most people find that its positive impact far exceeds any cons of learning a language via Duolingo.