Contents
In this article, we'll be answering some key questions that you have about the Duke of Edinburgh award, and referring to it as DofE for short. DofE stands for the Duke of Edinburgh Award, which was launched by Prince Philip in 1956. Lots of parents recognise a connection between the Duke of Edinburgh Award UCAS Application for university.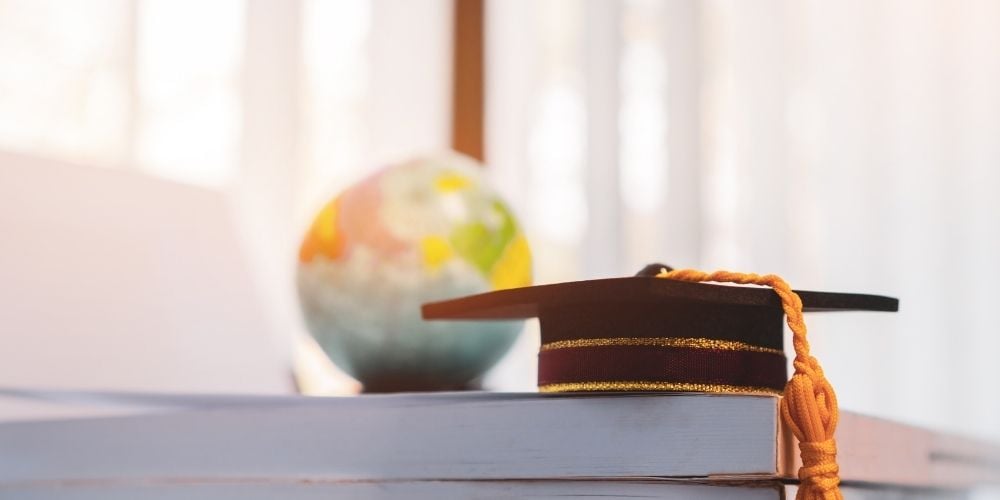 What is the Duke of Edinburgh award?
The DofE award is a program independent from school qualifications that young people choose to undertake. Working towards the DofE leads many young people to gain life skills, work experience and push themselves out of their comfort zone.

With an emphasis on personal development and practical experience, it is no surprise that many young people take up the DofE to help boost university applications and CVs with something more than academic achievements.

The Duke of Edinburgh award has three levels: Bronze, Silver and Gold. 🏆

Many young people obtain their Bronze DofE award before progressing onto Silver and Gold awards, but teenagers can dive straight into their Gold award if they are 16 years old or over.

Each level of the DofE becomes increasingly more challenging, with more time required for each section.

A Bronze and Silver DofE award have the same four sections to be completed, and a Gold DofE award has a fifth section:

Participants should dedicate their time to help a worthy cause without payment. For example, working in a charity shop.


Participating in any regular physical activity, for example playing in a football team.

Participating in an activity that increases knowledge in a certain area, not to be confused with something physical. For example, a course in first aid would be appropriate.

Mapping out and preparing for one continuous journey over several days, which could be on foot, bicycle, canoe or another method that requires physical effort (no cars or electric scooters!) This is usually the most challenging element for participants who must trek with their tent, water and cooking supplies carried on their backs.

The expedition is the part that participants are usually most apprehensive about and a popular question is "How far do you walk on the Bronze DofE ?" 🗺️
There must be a minimum of 6 hours travelling each day, which equates to on average 16km or 10 Miles each day on foot. For Silver this goes up to a minimum of 7 hours per day, and for Gold a minimum of 8 hours planned activity per day before setting up camp for the night.

Joining a group of new people, staying in accommodation overnight for several days away from home doing valuable work. For example, being a leader at a UK-based holiday camp for disadvantaged young people.

All sections of the award must be completed to pass the DofE award. There are no scores or grades, participants either pass or not.
How old do you have to be to do DofE?
Bronze Award- Minimum of 14 years old
Silver Award- Minimum of 15 years old
Gold Award- Minimum of 16 years old
The maximum age to complete the DofE Awards is 25 years old.
How to apply for Duke of Edinburgh award?
There are lots of organisations in the UK who are licensed to run the DofE. Many schools, colleges and universities deliver the DofE programme and this can be very convenient for students to integrate into their studies. If your child's school isn't licensed to run the DofE a local Youth Group may be.
After signing up with a local school or institution, progress is managed online in an 'eDofE' account. Participants and leaders can access their profile to see the activities completed in each section.

Your child can even manage their DofE via the Duke of Edinburgh Award app which can be downloaded from the App store and Google Play.
What are the Duke of Edinburgh Award UCAS application points?
You might have been invited to a parents information evening about the DofE where the award is touted heavily as an asset to any UCAS application, however the Duke of Edinburgh Award UCAS application points breakdown looks like the following:
D of E Bronze – 0 UCAS points
D of E Silver – 0 UCAS points
D of E Gold – 0 UCAS points
That's right, even with walking 14 Miles a day on the Gold DofE, UCAS points are not awarded (though a shiny Duke of Edinburgh gold medal is up for grabs).
Silver DofE UCAS points also do not exist and so it will come as no surprise that the Bronze DofE follows the same pattern.
UCAS points are the most important piece of information for universities considering new students. Reach out to a GoStudent tutor to ensure that your child reaches their full potential on exam day. ✍️
Why should you do the Duke of Edinburgh award?
There are many reasons to do DofE, in addition to the adventure of the expedition, the confidence building, learning new skills and volunteering. The DofE, if embraced, really does give a well-rounded boost to a young person's skill set. Many participants speak fondly of their time completing their DofE and some enjoy it so much that they go on to complete the Silver and Gold awards.
How do I add my Duke of Edinburgh to my UCAS application?
So now you might be thinking if all that hard work does not equal UCAS points, then how to add the Duke of Edinburgh Award to my UCAS application at all?
There's one section of the UCAS application where the DofE can be utilised, that is what we unofficially call "The Duke of Edinburgh Personal Statement."
So perhaps your child has written in their UCAS Personal statement already about their interest in the course and their academic achievements, but they'd like to demonstrate their ability to, let's say, cooperate in a team. There are plenty of opportunities to connect teamwork to the DofE, for example:
"To become a (enter job aspiration associated with course applied for here) cooperating in a team is of the utmost importance. I was able to demonstrate my strong sense of teamwork under challenging circumstances while trekking Snowdonia this Summer with my Duke of Edinburgh expedition group"
Depending on what Volunteering, Physical and Skills young people choose to get involved in with their D of E, the ability to relate their DofE experience to their prospective study is endless!
Does the Duke of Edinburgh award look good on a CV?
The DofE gives variety to a CV and is certainly an asset. Many employers will recognise the achievement of a DofE and the hard word that it represents. The DofE also demonstrates many soft skills that cannot be communicated through academic grades alone. Plus, a DofE can also provide a good talking point in the interview, especially for a young person without much other work experience. 💼
Is the Duke of Edinburgh award a professional qualification?
We'd say that a more appropriate description would be a 'Youth Award' rather than a professional qualification. The elements of each person's DofE can vary widely, depending on how they choose to complete their sections.
Is the Duke of Edinburgh award important for university?
Perhaps your child's school is heavily endorsing participation in the DofE which might have you wondering "Is DofE important for university applications?" 🎓
The truth is that nobody misses out on a place at university because they did not complete a DofE, but if your child is looking for ways to add something extra to their application, a DofE achievement can be a good place to start.
Participants may also find that they enjoy the experience more than they expected and acquire new skills to write about in their UCAS personal statement too.
It's good to keep perspective however, with 330,000 students participating in the DofE in the 20/21 season it's not an unusual achievement by itself.
D of E and UCAS myths and truths
Myth: The D of E equals UCAS points
Truth: The D of E does not equal any UCAS points
Myth: The D of E is important for a UCAS application
Truth: It is a recognisable achievement, but for UCAS applications, exam

grades

are the most important.
Myth: The D of E makes my UCAS application unique
Truth: The D of E may add some variety or interest to a UCAS personal statement, but with hundreds of thousands of young people doing the DofE every year, it is not by itself a unique achievement.
If your child would benefit from support in achieving the grades that they need to apply for university, contact a GoStudent tutor who can help them fulfil their potential.
Is the Duke of Edinburgh award worth it?
First decide what does "worth it" mean to your child?
Does your child already have a full schedule, with other extracurricular activities and relevant work experience to the university course they'd like to apply for?
If yes, then the DofE may not be able to elevate their UCAS application much further.
Maybe your child does not currently participate in any regular extracurricular activities. Would they benefit from the focus and structure that a DofE programme provides?
If yes, then the DofE could be a useful tool to display non-academic achievements in a UCAS university personal statement as well as being a beneficial experience overall.
The DofE has enormous variety and can be tailored to each person's interests. If your child has an adventurous spirit, the time to spare and would enjoy the challenge then the DofE would certainly be worth it.