Contents
From toddlers to teens and every age in between, confidence is often a battle and one that goes up and down. As adults, we can try our best to help feed children confidence, empowering them from a very early age and keep this going through their teenage years. A great way to do this is by using children confidence building books. These books teach kids valuable lessons through the eyes of different authors and characters. Keep on reading for our list of recommended books.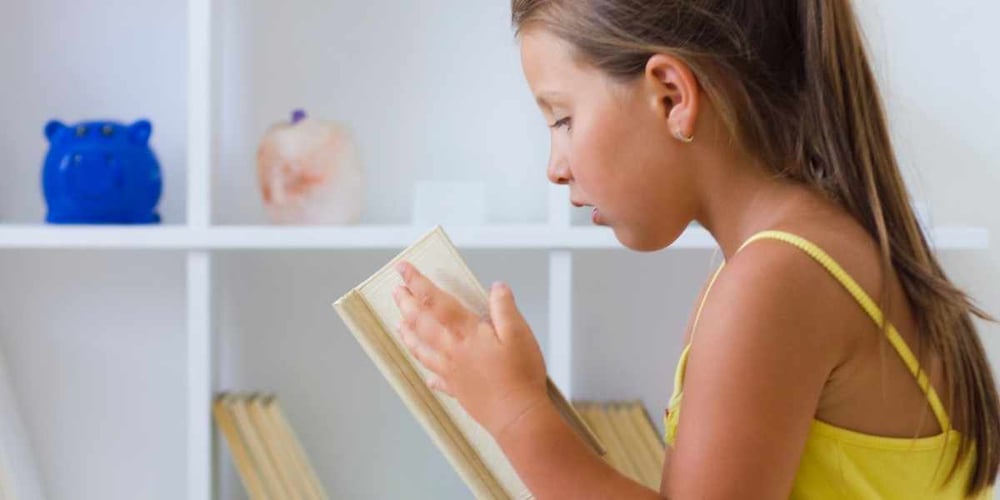 How do I rebuild my child's confidence?
Kids start to slowly develop confidence as babies when they feel safe from all of the loving care you give them. As children grow, their confidence should also increase as they are allowed to try new things, make friends, and get praise for good behaviour at school and home.
Just as it can be easy for a child to build confidence and self-esteem, it can quickly deteriorate or be stripped away. This can come about from a number of internal or external influences, including family or school reasons (e.g. divorce or bullying).
Whatever the reason is that your kid has lost their confidence there are ways to rebuild it. Some children just aren't overly confident people (like some adults) and this doesn't always have to stem from anything. People are all different and if your little one could do with a confidence boost then this is for you too.
There are many ways to build or rebuild your child's confidence and self-esteem. Books are a great way to do this through the eyes of different characters that your kid can relate to or advice targeted at their age group when they get older (we have some great journal ideas). 📚
For your little ones, stories are a fun and engaging way for you to spend time together so you can swap out your regular books for some entertaining children confidence building books at the same time. We guarantee that even though these books have a specific purpose, the stories are as intriguing as ever and the illustrations are delightful.
What is the best book to build confidence?
The best type of books to build confidence in children is with characters that your child can relate to or admire. With the younger children, these confidence-building books will often include animal characters. Obviously, they don't identify with being a giraffe etc., but kids love animals and the moral of the story will shine through for them.
How do you build self-confidence in children's books?
By focusing on someone else's troubles in books, your kid can identify with them and process the information and morale of the story gently. Reading the story repeatedly to your child or having them read it alone if they're older (and prefer to) gives them the chance to take in all of the information and cement it in their mind.
The stories we list give subtle ideas to younger kids on how to overcome a confidence issue and feel better about themselves. For the older kids, we've included some books written by experts too which are a fascinating expose of how our minds work.
How to build confidence books for toddlers
There are so many beautiful books to build confidence in toddlers. Many of them celebrate our uniqueness as individuals and how special we are. Some target specific habits that can be hard to break (e.g. giving up a security blanket). The stories are all magical and you won't mind reading them night after night, gently giving your child a little extra confidence each time. 🐱
'Anna and Otis' is written by Maisie Paradise Shearring and is a lovely story about friendship and overcoming fears. The moral of the story is to never give up and should have your child raring to go after reading this. The main characters are Anna and her friend Otis (a snake) and they play together all the time.
One day Anna suggests they go into town but Otis is worried because he knows that most people are scared of snakes. Despite his fears, Otis is brave and they go into town together and soon everyone in town realises that snakes aren't as scary as they thought. Otis meets a lot of new friends and has many fun and new adventures with Anna in town that day.
'Owen' is written by Kevin Henkes and is a sweet tale about Owen the mouse who always carries around his yellow blankie. Soon Owen is to start school and his nosy neighbour, Mrs Tweezers thinks he's too old for a security blanket. She tells Owen's parents and suggests a few tricks to help him part ways with it.
In the end, Owen's mum comes up with a compromise that they can all live with. Read this book with your toddler and get a great, practical solution to help your little one move on from their blankie or comfort toy they carry everywhere.
'A Way With Wild Things' is written by Larissa Theule and is a gorgeous tale for babies and toddlers about overcoming shyness. It's a story about a little girl who is shy when it comes to people but she loves hanging out with ladybirds and other bugs who keep her company. When she spots a beautiful dragonfly one day she realises it's OK to stand out at times.
'Giraffe Problems' is written by Jory John and is an amusing story about how a giraffe is self-conscious about his neck. He tries hiding it but in the end, realises that his neck should be celebrated and our differences are nothing to be ashamed about.
Young children's stories about self confidence
Young children experience extreme ups and downs. One day they're best friends with someone and the next day they're enemies. Their little minds have so much going on and they're learning so much at such a fast rate. You can help improve your kid's confidence so they handle the little challenges that jump out at them and understand why they feel a certain way.
This collection of children confidence building books will also help your kid become more aware of other children from different backgrounds, give them the determination to try new things, and help them appreciate themself more. ❤️
'You Are Awesome' is written by Matthew Syed, the table tennis champion. It builds children's confidence by making them understand they can become better at anything if they just try. It's a very inspirational book that will have your kid wanting to push themselves to try sports, arts, music, or anything they don't feel confident in or are nervous about.
It teaches kids that through hard work and positive thinking, they can achieve anything. The author uses practical examples of successful people to prove that determination and self-belief is what leads to success. A great book with big ideas that every young person needs to read and live by.
'I Believe I Can' by Grace Byers is a beautiful book for children of all backgrounds to enjoy and feel good about themselves. It teaches kids to believe in their powers and potential through emotive expressions like "I can sail, like mighty ships. Like the oceans, I run deep", and "My presence matters in this world. I know I can do anything if only I believe I can."
'Happy Confident Me' is written by Dr. Linda Papadopoulos and Nadim Saad. This special book is a combination of a journal, fun activities, and coaching. It teaches life skills that help kids understand confidence and self-worth.
With topics such as positive mindset, dealing with your inner bully, and even physical impacts of hormones such as serotonin, it takes some very serious subjects and makes them palatable for kids. It helps instil positive habits that kids can apply daily and understand their feelings.
The collection of Happy Confident Me journals are aimed at kids from 6-15 so these are also appropriate for your tweens.
Awesome build your confidence books for teenagers
If you remember your teenage years then no doubt you will recall how the simplest of problems could seem like the end of the world. When you had a spot on your face you thought everyone was looking at it, if you spilled something on your uniform you could fret about it all day long, and if you answered a question wrong in class it could send you into silence forevermore in that subject. 🙊
There were also many wonderful moments and friendships forged that last a lifetime. Helping your teen navigate these years can be tricky and support from elsewhere in the form of books is a wonderfully gentle way. Here are some books that were written by experts or inspirational people to help your teen understand themself better, society, and the art of perseverance.
Who Moved My Cheese (for Teens)?
'Who Moved My Cheese (for Teens)' is written by Dr Spencer Johnson and is an inspirational book that every teen needs to read. It follows four characters (Hem, Haw, Sniff and Scurry) who live in a maze and eat cheese to make them happy and provide nourishment. Cheese is really a metaphor for what you want in life and the maze is a metaphor for where you look for it.
A fun yet thought-provoking book that teaches teens coping mechanisms for issues they regularly face. This book will give them more confidence for dealing with challenges surrounding school, dating, choosing a career for the future and it will give them a more positive outlook on life in general.
Fierce: How Competing for Myself Changed Everything
'Fierce' is written by Olympic gold medalist and gymnastics team captain Aly Raisman. It's an honest portrayal of her life and the rocky road to success. There are many challenges that Aly faces that will resonate with teenagers including body shaming, betrayal, and people saying she'd never make it in gymnastics.
In the face of adversity, Aly finds inner strength and uses positivity and a great support network to accomplish her dreams. The book includes photos, excerpts from her journals, and advice on how other teenagers and people can face and beat the challenges in their lives too.
Positively Teen: A Practical Guide to a More Positive, More Confident You
'Positively Teen' is written by Nicola Morgan who is an expert on teen development and mental health. This book gives teens advice on looking after their physical and mental well-being. It will help give your kid the skills they need to enjoy this time of their life and feel confident and capable of overcoming any challenges life throws their way.
Best books on confidence for adults
It's not just kids that need a confidence boost; we could all do with a little extra morale at some stage. As adults, we can be even more critical of ourselves plus we have added responsibilities that weren't there when we were young.
If you can feel more confident in yourself this will also help your children when they mirror themselves off you. Here are some great books to give yourself a little self-love so you can pass on the positive vibes to your child too. ✨
Our favourite books on building confidence for you
There is a plethora of great work on the market targeted at adults around self-help and confidence-boosting. We have chosen two great books on building confidence in general that are well worth the read and really interesting.
The first is 'The Six Pillars of Self-Esteem: The Definitive Work on Self-Esteem by the Leading Pioneer in the Field' by Nathaniel Branden. This book includes clinical research to prove why it's so important to look after our self-esteem in order to be healthy in our bodies, mind, and personality. It also includes guidelines on how to help develop and nurture your child's confidence.
The second book for you is 'What to Say When You Talk to Yourself' by Shad Helmstetter, Ph.D. This book focuses on the negative programming of our selves which happens from birth onwards. It teaches you how to clear this unhealthy way of thinking and update mental programs to be positive. Shad Helmstetter, Ph.D., has written many self-help books on personal growth but this remains one of his most popular with readers everywhere.
Building confidence at work books
Building confidence at work books deserves its own section because there are so many workplace issues that can impact our private lives too and time spent with our partners and children. The hectic modern world makes it tricky to navigate video calls, working from home, meetings, talks with bosses and our colleagues and our own emotions at work.
There are some well-written books dedicated to solving these dilemmas that will help you understand yourself and others around you better. Here are two of the best that are easy to read and give practical solutions and exercises to improve your working day.
The first book is 'No Hard Feelings: Emotions at Work and How They Help Us Succeed' by Liz Fosslien and Mollie West Duffy. This book is about making you feel better at work. There are eight chapters:
The future is emotional

Health

Motivation

Decision Making

Teams

Communications

Culture

Leadership
The book is full of useful guidance and relevant observations that are often accompanied by clever comics. The authors share anecdotes from their previous careers to demonstrate how work can play havoc on our health and lives and how it can be difficult to change this but they provide useful tools to make it possible.
The second book is "Confidence at Work: Get It, Feel It, Keep It" by Ros Taylor. Ros is a leading psychologist in the UK and a successful businessperson and has been named as one of the top 10 coaches in Britain by The Independent on Sunday. This book will help you build your confidence at work, letting you do more and achieve better results or outcomes.
The book includes case studies of successful people and will better equip you to handle difficult people. Incorporating psychological theories, it will also help teach you how to become more successful in your career.
We can all benefit from a little self-improvement and self-love at times. We start learning and growing before we exit the womb and continue developing throughout our lives. It's important to start early by reading children's books about self-confidence to our little ones. Boosting your child's confidence will help them tackle life's challenges head-on and have the courage to try new things.
As you can see from many of the children confidence building books listed in this article, the moral of the story is about persistence and not easy victories. If your child can learn from an early age to embrace differences and be confident in themself, they will lead a much happier and more fulfilling life.