Chapters
In a rapidly changing world, a university education allows you to stay on top of technological advances. It allows you to learn and develop skills that go on to become the foundation of a long and successful career. However, the one question that plagues most university aspirants is: What degree should I get? 🤔
Over the past couple of decades, enrollment for business programs has increased several-fold in universities worldwide. The gradual shift towards a more free and expansive world economy has helped generate a lot of jobs in the business sector. 💼 With numerous employment opportunities and a virtually infinite potential for growth, business has swiftly become one of the most exciting sectors.
If your child is deciding whether to do a business degree, here are a few tips to help them make a choice: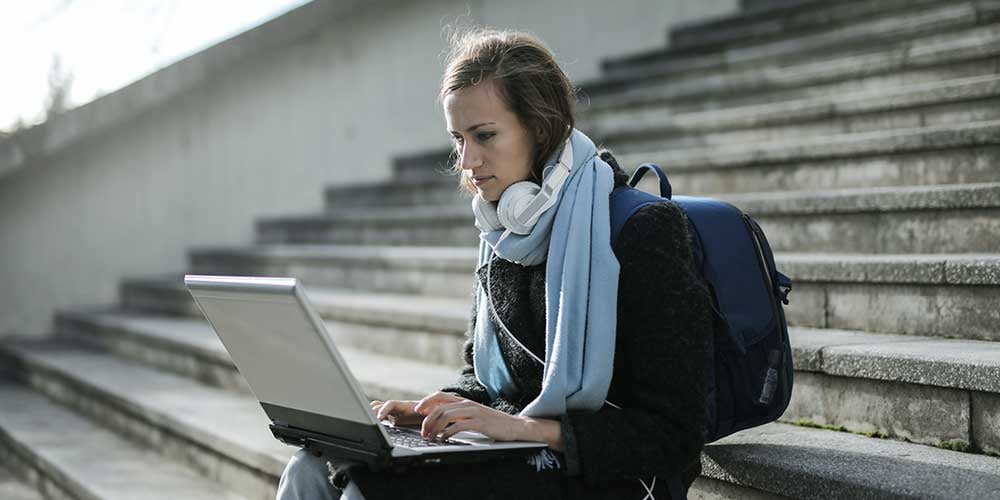 Why should I get a business degree?
Getting a business degree from an accredited institution can boost intellectual and professional growth in the following ways:
👉 Business Management skills are highly marketable 💯
A business management degree usually gets students acquainted with:
Critical and strategic thinking
Communication
Problem-solving
Organisation
Presenting
Reporting
Leadership
Project management
These skills are as relevant to any other business/institution as they are to multinational corporations.
Hospitals, banks, schools, big-tech companies, etc all hire business graduates to help manage and expand the business administration of their organisations.
Holders of business degrees are proven to have the highest chance of becoming leaders as 45% of Fortune 100 CEOs hold business degrees. If your child dreams of becoming the next Tim Cook or Sundar Pichai, here is the golden ticket!
👉 Multidisciplinary approach
Unlike most other degrees, business degrees tend to be broad and allow students to explore a number of different areas related to business administration and management.
Business students learn about marketing, human resource management, finance, corporate law, entrepreneurship and service operations all over the course of one, all-inclusive program. A business degree could also be the perfect way to explore various fields before zeroing in on one industry.
👉 More education opportunities
Many schools now offer postgraduate and even doctoral courses in business management and administration. Most of these focus on one of the many business disciplines mentioned above. A higher degree increases employability and allows graduates to apply to some of the most promising financial/ corporate institutions in the world.
Best universities for business management in the UK
British business schools have consistently ranked highly in lists put out by prestigious companies like The Guardian, Financial Times and QS Top Universities. 🏫 Schools that consistently rank highly are:
Durham University Business School
Kings College London Kings Business School
Loughborough University School of Business and Economics
University College London School of Management
University of Bath School of Management
University of Cambridge, Judge Business School
University of Exeter Business School
University of Glasgow Adam Smith Business School
University of Leeds Business School
University of Oxford Saïd Business School
University of St Andrews School of Management
University of Strathclyde Business School
University of Warwick Business School.
It might be a good idea to check credible lists/guides in order to find out more about any other business degrees in the UK that your child plans to apply to.
What business degrees are there? 🎓
Once your child is set on getting a business degree, it's time to consider what course they can apply for. In the UK alone, more than 120 universities offer business courses educating more than 50,000 students. Therefore, It is a good idea to consult peers, counsellors and current teachers before deciding on a specific course.
Some of the most promising Master's programs offered by U.K business schools are:
MSc Finance at Durham University Business School
MSc Work Psychology at Loughborough University School of Business and Economics
International Business MLitt at University of St Andrews School of Management
MSc Business Analytics at University of Warwick Business School
MSc Enterprise and Entrepreneurship MSc at Leeds University Business School
Masters of Studies in Social Innovation at Cambridge Judge Business School
MSc Project Management and Innovation at the University of Strathclyde Business School.
Other programs such as Master of Business Administration (MBA) are also popular among applicants. These programs, too, offer great employability and overall professional development.
Business degrees offer great utility across different industries and are highly sought after. Business majors from reputed institutions have the opportunity to choose from many lucrative career opportunities. We recommend consulting with counsellors, teachers, family and friends to decide on which university might be a good fit for your child.

Business degrees can be challenging to obtain and it is absolutely crucial to make an informed choice while deciding between universities and courses. Good luck!