Contents
The GCSE exam season can be overwhelming. With messy paper notes and mock tests stacked and scattered all around your room, the pressure and frustration are palpable from a mile away. 😵
The revision period before exams can be one of the most stressful times of the year. However, it's an absolutely crucial time as GCSEs are considered some of the most important exams. They are a gateway to higher education opportunities and high-paying career paths.
If you want to help reduce stress and make sure that you achieve the best marks, this article is perfect for you. So keep on reading to learn about the best resources and tips around. 😀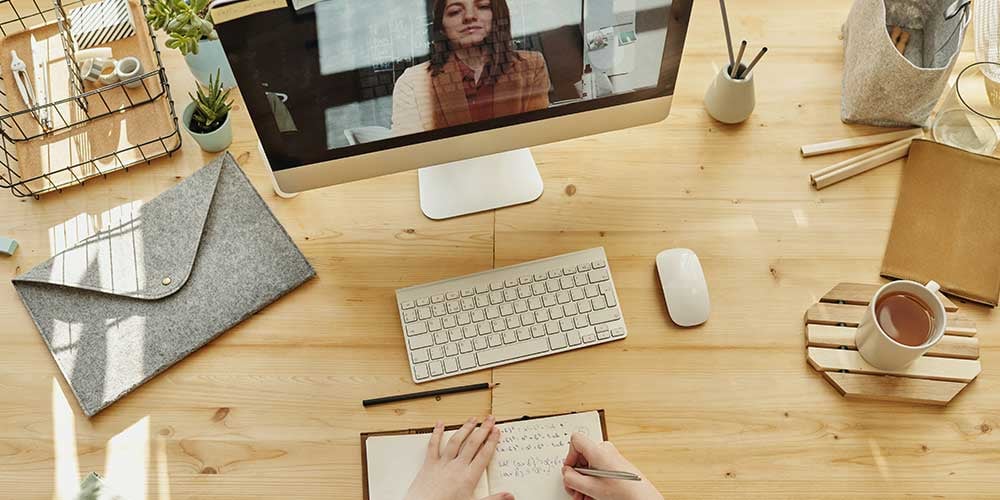 Best revision sites in 2021
Are you nervous about your upcoming GCSE exams? Are you constantly thinking about what the most effective revision methods might be? Like: where is the best place to revise? And, what are the best GCSE revision websites?
Luckily, the internet holds the solutions to your problems! There are tons of useful revision websites that can help you practice exam-style questions and learn the best tips and tricks to eventually excel. These websites are often designed by professionals who know the best ways to prepare for the upcoming GCSE exams. However, with so many options, which ones should you choose? 🤔
Don't worry! Here's a list of the best revision websites that you can use to excel, perform better in school and ace your exams.
GoStudent is a rapidly-growing online learning platform connecting thousands of tutors to students all around the world. GoStudent tutors are passionate experts in their subjects. They can help you with GCSE exam preparation by creating personalised learning plans to suit your needs. They understand the GCSE syllabus and know the best tricks to motivate you.
GoStudent's tutors create tailored lesson plans for every student and guide them to the best GCSE resources on the internet. If you're interested in trying out GoStudent tutoring, book a free trial session now.
Yes, your favourite broadcasting channel can also help you conquer your GCSE exams.
BBC Bitesize is one of the best revision sites. It has hundreds of resources, including numerous online revision guides, lessons, and interactive platforms, each of which will undoubtedly help you get on track and hit those top marks. ✨
You can learn both straightforward and complex concepts using multiple sources like videos, detailed lessons, quizzes, etc.
The best part? It's free!
The website does exactly what it says on the tin. Get Revising offers many resources and tools to help you revise for your exams. It is also one of the best maths revision websites.
Moreover, you can access past papers and create learning modules and timetables from here.
This is one of the best revision websites because it makes use of AI technology. AI and education go hand-in-hand in the digital world, and Quizlet allows you to access these fantastic AI features.
This website allows you to make flashcards, which can be an excellent revision technique. Designed specifically to help students learn difficult concepts in the most efficient and memorable way possible, it's one of the best GCSE revision resources available.
So, there you go! These are some of the best revision sites for you to use. Now, let's move on to the best revision app
Best revision apps for students
If you are already almost inseparable from your smartphone, then we've got good news for you. While all the online distractions may seem like a hindrance to the learning process, your phone could actually help you to perform better in your exams.
Here is a list of free apps that you can use to revise better. What's the best revising app? Download the following to find out:
This is an app designed especially for GCSE students. This app provides multiple features for students, allowing you to create timetables, flashcards, notes, and much more.
GCSE mathematics can be tough. There are several new concepts and techniques, which can be hard to remember and revise.
Arc Math is a lifesaver. The app helps you practise maths through interactive methods like quizzes and teaches you complex concepts in the simplest way possible.
Trust us, maths will start to feel much easier. If you struggle with mathematics, this app is a must-have.
What better way to practice for your exams than to start from your current level?
EdPlace encourages you to take practice tests in the app and analyses your performance to suggest areas of improvement. This way, you can focus on your shortcomings and sharpen your knowledge.
With the advent of the internet and our obsession with mobile phones, it's extremely easy to get distracted. And this is where self-control comes in.
The app will block certain websites for specified periods so that you can give your undivided attention to studying. 💯
Yes, the popular website is even more accessible in the form of an app.
The Quizlet app makes it much more accessible for you to make flashcards and notes in order to learn most efficiently. In addition, this can easily save you time as the app version is easier-to-use.
Best revision practises
Even with the very best resources, you may still end up struggling with revision. But why?
Revising has as much to do with strategy as the content being studied. You might have all the information you require but still not be using the best approach to maximise results.
Here's a list of good revision practices to follow:
Creating a revision timetable ⏰
The primary aspect that students struggle with while revising is prioritising what's important. You might be working your hardest and studying as much as possible but focusing on all the wrong topics.
Creating a timetable will help you to organise your studying and focus on the areas that need the most concentration. This way, you can analyse your priorities and ensure no topic is left out.
More practice leads to better grades, doesn't it?
Yes, but not always. If you experience burn-outs and are overwhelmed by your studying, the tactic of studying too hard can easily backfire. This can be entirely counterproductive since the human brain needs regular intervals to process what it's been taught and remember accordingly.
So, go for a walk or listen to some music. A little fun here and there can actually improve your revision performance.
You shouldn't hang out with your friends during revision because they could distract you, right?
Not necessarily. Group studying can be an effective way to learn in a collaborative environment. You can organise a study group where everyone focuses on an individual topic. Then, you could teach one another those concepts, saving time and effort. Moreover, teaching someone else can be a really helpful way to test your own knowledge further.
Teamwork makes the dream work!
You can put all the effort into studying the relevant topics but still not perform well in the exams.
This is because it's easy to underestimate the importance of practising and analysing past papers. Past papers are essential because they help you understand the format and style of the questions and create a mental map of the structure and the best strategy to finish in time.
Going in unprepared can be a massive disadvantage as you might struggle with the format and end up running out of time.
Analysing and revising using the past papers can help you to build strong strategies for the exams. You can practice solving the past papers in mock exam conditions and evaluate where you need to improve to ace the real thing.
Using the right technique
Another common mistake to make is to use the same study technique to prepare for different subjects.
You may be wasting a large amount of time on one subject by following a study technique meant for another. Different subjects require a unique mindset, purpose, and practice.
For example, you might use online quizzes and practice to prepare for mathematics and end up doing really well. However, the same technique might not work for GCSE science, which requires memorising many definitions. Using flashcards could be a better strategy here.
Similarly, you may actually have a different learning style than the current method you are employing. For instance, you may learn better using auditory learning but are unknowingly choosing to focus on textual knowledge.
You can save time by experimenting and identifying which of these learning styles suits you best: visual, auditory, reading and writing, or kinesthetic.
If you have problems focusing for a more extended time period, this technique is perfect for you and can optimise your learning.
The Pomodoro technique helps students study in intervals. You can set specific predetermined times for studying and taking breaks. The standard rule is spending 25 minutes revising, taking a 5-minute break and then repeating the process.
This technique can help you battle fatigue, maintain motivation, and also help with focus if you have ADHD.
Revising for GCSEs can be much less stressful if you use the right resources in strategic ways. In fact, if you access the resources from the revision sites mentioned above, revising might even become fun! With accessible websites and apps at your fingertips, you can easily prepare for your GCSE exams. The key is to ensure that you use the resources that best match your individual learning style.
Moreover, if you are considering alternative learning methods, we urge you to start learning with one of GoStudent's expert tutors. Book a free trial now!