Chapters
This guide is filled with grammar apps that can catapult your writing game to the next level, all conveniently together in one place for your reference.
📝 Writing is a skill you will need for the rest of your life. Although you may think you're not a great writer or that your writing won't improve no matter how hard you try — you're wrong! 🤖 Our awesome digital age has brought us a lot of great apps that can help you learn more, correct more, work more, and play more — don't believe me? Try these apps and you will notice a huge difference in your English skills! 💻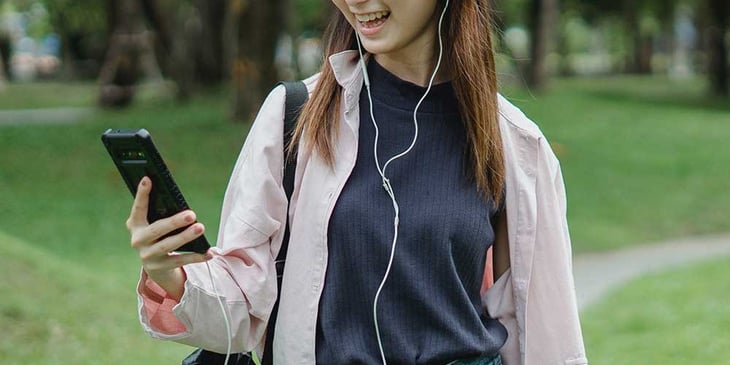 This app is widely used and commonly known in the world of academia 📚 This free app will correct some of the most common grammatical errors like spelling, grammar, and punctuation. When using the premium version, Grammarly will correct more complex issues such as tone adjustment, inclusive language, and word choice — just to name a few. If you'd like a little extra help from a real human being, why not try out online tutoring? At GoStudent, our team of experienced tutors are happy to help you develop your English writing skills.
This app does a few fancier tricks than other apps, and I'll tell you why. Hemingway corrects sentence structure and syntax. It highlights sentences in different colours, for example:
🟡 Yellow highlighted sentences show lengthy, complex sentences.
🔴 Red highlight shows dense and complicated sentences.
🟣 Purple highlights words that can be changed to a simpler choice.
🔵 Blue shows weakening phrases.
🟢 Green shows passive voice.
Here is another grammar checker ✅ — because let's be honest, who doesn't want another grammar checker? Ginger works in the same way that Grammarly does but it offers different features like choosing your dialect — 🇬🇧UK, 🇺🇸US, or UK/US. A sidebar reveals common grammar rules such as "What is a verb?" This tool is also available in a free version and a paid premium version. Try it out and see what you think!
Now this right here is a great tool to use. OneLook is a powerhouse of resources all in one 📚 This tool gives you definitions, usage examples, related words, separates words by nouns, adjectives, adverbs and verbs. OneLook can even answer basic questions such as, "what is the capital of Canada?" 🇨🇦 This tool is an incredible timesaver.
☑️ Wordtune
Now this is an amazing tool for writing! Wordtune can rephrase and rewrite your sentences! 🤯 With the free version you have a synonym tool, and it can translate different language text into English 📖 This is a gamechanger if you are struggling with some of your writing and you can't think come up with a different way to word something. Sometimes your writing starts to get monotone and looks the same, but this helpful app sparks some new life into your boring old sentences.
☑️ 750 Words
What better way to learn to write than to keep writing everyday? ⌨️ 750 Words is an app that rewards you for writing 🌟 This app is to assist you in learning a new habit — writing. With this entertaining app, you can see how many words and how much time you spend writing ⌛ A very cool feature included in this app is the "stats that analyze the feelings, themes, and mindset of your words" ☹️ 🥰 😠 😊 You should definitely give this app a try!

We're sure you will find some value in all of these apps we have suggested but remember – the team here at GoStudent are here to help ℹ️ 🙂 We have so many tutors that would be more than happy to help review your written material. We can also help with grammar and provide prompts for writing! Book a free trial class today, and we look forward to meeting with you soon so we get your writing journey started! 🚀