Chapters
The 11+ exam began in Northern Ireland in 1947, but now is no longer a compulsory test for children. However it continues to be used in areas with grammar schools, and also by selective independent schools, to identify academic ability and potential.
11 Plus books are useful not only to secure knowledge being gained with a parent, teacher or tutor, but to help families feel more prepared. There are so many 11 Plus recommended reading lists out there that it can be very overwhelming. We're going to guide you through our top three 11 Plus books. With that, here's our first book recommendation: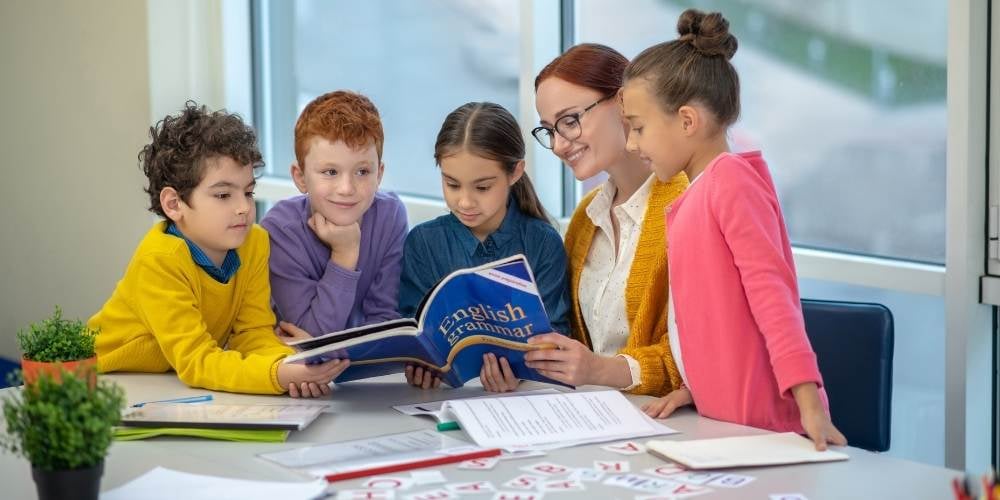 The 11 Plus Exam Guide by Bond
Bond provides lots of resources including the Bond 11 Plus books for all the 11 Plus components, online quizzes to figure out your child's starting point, 11 Plus test books and a handy timeline so that you can begin to plan out the trajectory of supporting your child to the 11 Plus exam. This free guide is a great place to start so that you can figure out exactly which resources you need to start with.
Here's a little background info on the 11+ exam to get you started:
The 11 Plus is a selective entrance examination that can be taken by pupils in year 6 in the UK. Up until the early 1970s, all children took the 11 Plus. Now, it is used by those in areas with grammar schools and selective independent schools to identify academic ability and potential. There are now over 160 grammar schools in England.
Because it's such a specific and selective test (covering verbal and non-verbal reasoning, English and maths) it requires lots of preparation beforehand (and specific 11 Plus books), not only for the content but for the very specific exam-style that it demands. 👍🏼
As the test is taken in year 6, just before secondary school (when students are nine or ten), some families choose to start preparing their children about 12 months before. This can vary though, and you'll hear of families starting well before this. Remember, there is no one-size-fits-all approach, and burning children out in advance of their exam will be detrimental.
The CGP 11 Plus Assessment Guides by CGP
Since 1996, CGP has been helping students succeed in school. As a tried and tested educational publisher, they have plenty of resources for all types of exams including the CGP 11 Plus books. They offer guides, as well as worked-through papers, mock assessments and handy test flashcards. These are designed for parents and tutors to go through questions step-by-step with students, but can also be worked through perfectly independently.
The content of the 11+ exam varies between different areas of the country but generally it will focus on a combination of verbal and non-verbal reasoning, English and maths. Importantly, there are two types of exam boards that schools and test centres will use:
GL Assessment – Granada Learning develops and administers 11+ exams in the majority of grammar schools in the UK (for example in Kent, an area of the UK with almost 40 selective and non-selective grammar schools). It's still worth checking this with your school or local authority.
CEM – developed by the Centre for Evaluation & Monitoring at Durham University, the CEM 11+ exam was created in response to fears from some grammar schools that the existing system had become too predictable. In other words, too much 'teaching to the test'! 📗
Whichever authority your child is taking the test with, they'll need to be prepared for it's unique assessment style. Under the GL assessment test, there are two main sections. Firstly an hour multiple choice paper split into two sections (English and maths) and then the one hour verbal and non-verbal reasoning paper. There's a third, 40-minute writing test, but this is only marked for borderline candidates or appeals.
CEM on the other hand, has two 50-minute multiple choice tests (verbal reasoning and comprehension) and then numerical reasoning and non-verbal reasoning.
11+ Practice Papers by Collins
Collins has been publishing educational and informative books for 200 years. We trust them to know what children need to know! These practice papers in their CEM 11 Plus Books are partly curated by an 11+ tutoring company specialising in the CEM tests. There are even free explanations for parents and access to audio walkthroughs to help children feel a bit less intimidated as they prepare.
There are always more pupils applying for grammar schools than there are places available, (sometimes as many as 10 pupils for every one place) and so competition can be tough.
After you've figured out which exam board your child will be taking the 11+ with, the key to success is time management. Work through practice papers together and then slowly take away the training wheels, making sure your child can cope in the allotted time frame. 🚀
Whilst it may be obvious that your child is suited to the rigour of grammar school, you may also be surprised. Vocabulary is the most dominant subject and often the most demanding aspect of the CEM 11+ exam. Hence, building your child's word knowledge – synonyms, antonyms, homonyms is important, rather than just relying on natural ability. Reading widely in advance also helps.
At GoStudent we can guide students through all areas of literacy and numeracy, particularly by skipping ahead to what may have been missed or not covered yet in school. Book a free tutoring session with GoStudent today and let us support your child up until their 11 Plus exams.