Contents
The Italian doctor Maria Montessori is known for being the creator of one of the most popular pedagogical trends in the world: the Montessori method. Surely you have heard of it because more and more schools apply it in their classrooms and more and more parents choose it for their children's education.
But the truth is that the biography of this woman gives much more information about her and the method. In this article, we summarize her fascinating life and the most important contributions she made to education.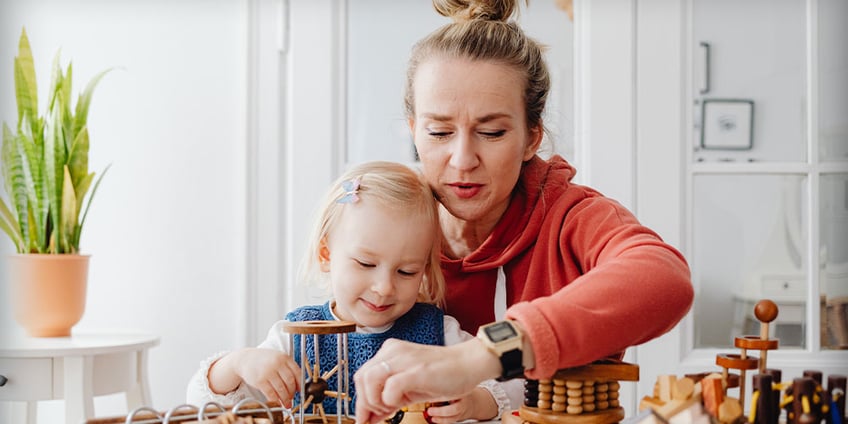 Biography of Maria Montessori
Maria Montessori (1870-1952) was a physician, psychiatrist, psychologist and pedagogue. Not bad for a time when women's educational rights were very limited. In fact, she was the first woman to graduate in medicine in Italy. 🎓
She was born in Chiaravalle (Ancona) into a wealthy family, but when she was 12 years old they moved to Rome. At the age of 14 she began studying engineering, which she later abandoned for medicine. She also studied Anthropology, Psychology, Psychiatry, Biology and Philosophy. Anything else?
She practiced medicine in children's psychiatric clinics where they treated children 🧒 with intellectual disabilities in precarious conditions, and that is where her interest in pedagogy arose. She realized that these children could develop their skills with a learning environment and appropriate materials.
In a very short time she succeeded in getting some of them to reach the same level of reading and writing as other children of the same age. In 1907 she was offered to create a nursery for children from 2 to 6 years old in a poor neighborhood of Rome, which was called Casa dei Bambini (House for children).
Here, she put her ideas into practice and developed what would come to be called the Montessori method. The success of this school was such that its principles became internationally famous. 🚀
Maria Montessori published her first book on pedagogy in 1909 and began to give courses all over the world to spread her ideas based on the experience of the Casa dei Bambini.
In 1933 she went into exile from fascist Italy and lived in Spain, Holland and India. She trained new teachers in her method and was nominated for the Nobel Peace Prize three times. She died at her home in Holland in 1952.
What are Maria Montessori's educational contributions?
Maria Montessori revolutionized the world of education by placing the child at the center of the learning process. She believed that it was the school 🏫 that had to adapt to the little ones and not the other way around. Her main premises were the autonomy of the child, her independence and the learning in freedom.
This alternative pedagogy is opposed to traditional teaching, which advocates homogeneous and standardized learning. Montessori advocated that children have the capacity to develop and learn on their own.
For this, it is necessary to provide them with a prepared environment where each element has a function for their development. It must be an orderly, open, pleasant and spacious place. In addition, in the Montessori classroom, the children are grouped by age from 3 to 3 years: under 3, 3 to 6, 6 to 9 and 9 to 12. In this way, cooperation, socialization and socialization and mutual respect.
According to this pedagogy, children learn through their interaction with the environment, so they work with scientifically designed materials, taking into account the interests of the child and the evolutionary stage in which they are. These materials allow them to explore reality independently.
In the Montessori method, the teacher has the role of guide and observer. 🔭 They must prepare the environment, introduce the appropriate materials and observe each child, but intervening as little as possible to allow the active participation of the little one in their learning with no rewards or punishments.
Maria Montessori's commandments for parents
Although the Montessori method was devised for school, it can also be used at home. 🏠 In fact, more and more parents are turning to some of the principles of this pedagogy to apply them to the their children's education.
Here is a summary of 19 principles of the Montessori philosophy that you can use to educate your children at home:
Children learn from the environment around them.
Don't criticize a child too much or they will learn to judge others.
Praise them and they will learn to value themselves.
If you show a child hostility, they will learn to fight.
Honesty will teach kids to be fair to others.
Avoid ridiculing a child too much or you will create a shy person.
Make the child feel secure and they will learn to trust others.
If you make a child feel ashamed frequently, they will develop an unhealthy sense of guilt.
If a child receives frequent encouragement and support, they will have a higher self-esteem.
Being condescending with them will teach them to be patient.
Motivating and encouraging the child in what they do will help them gain self-confidence.
If the child grows up in a pleasant environment and feels needed, they will learn to look for love.
Do not speak ill of your child in front of them or behind their back.
Focus on nurturing the good in the child so that there is no room for the bad.
Listen to your child and answer whenever they ask you a question.
Respect your child even if they make mistakes they will eventually correct them.
Be willing to help when they need it, but don't intervene if they have already found what they were looking for.
Help them to assimilate things early, providing them with an environment full of affection, peace and love.
Always address your child in the best possible way, giving the best of yourself.