April 22, 2022
5 min read
For downtime with no limits, no rules, and no need for the latest tech toys, open-ended play offers a variety of benefits for your child.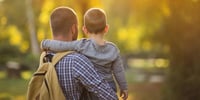 Single parenthood can be hard, so we're here to offer some positive parenting tips. Plus, be inspired by these amazing celebrity single parents.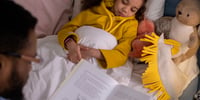 March 18, 2022
10 min read
Teach your child how to love stories, new words and exciting worlds with some one-on-one reading time. Click here to discover the top benefits of reading with toddlers.